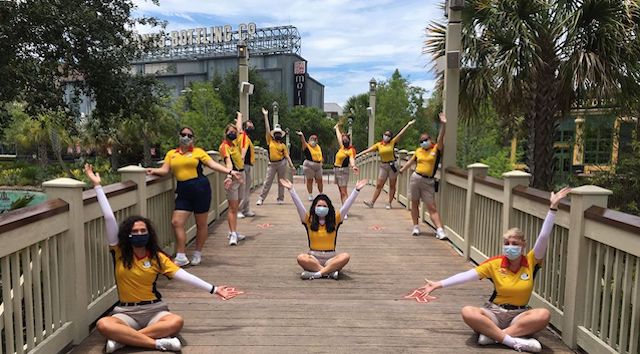 Many have been curious as to the Disney Park reservation system that will be needed for entrance into the Walt Disney World theme parks and Disneyland theme parks. At this time, we still have no date or information regarding to how this new system will work, but we may have a sign that Disney may be opening their reservation system very soon.
Reservation Required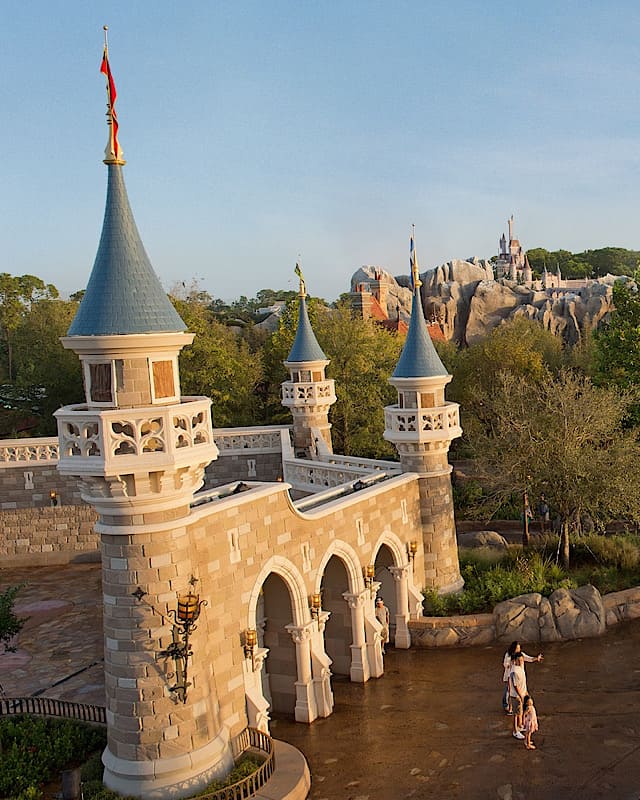 When Walt Disney World first presented their proposal for the July 11, 2020 reopening date of Magic Kingdom and Animal Kingdom, they shared that a new reservation system would be used to allow entrance into the Disney Parks in an effort to reduce park capacity. This would mean that a Park ticket or Passholder status would not guarantee entrance into the Parks. This information was shared on May 27, 2020 and we have not yet received a definite date of when this reservation system will become available even though the Park are set to open in less than a month.
Platinum Passholder Reservations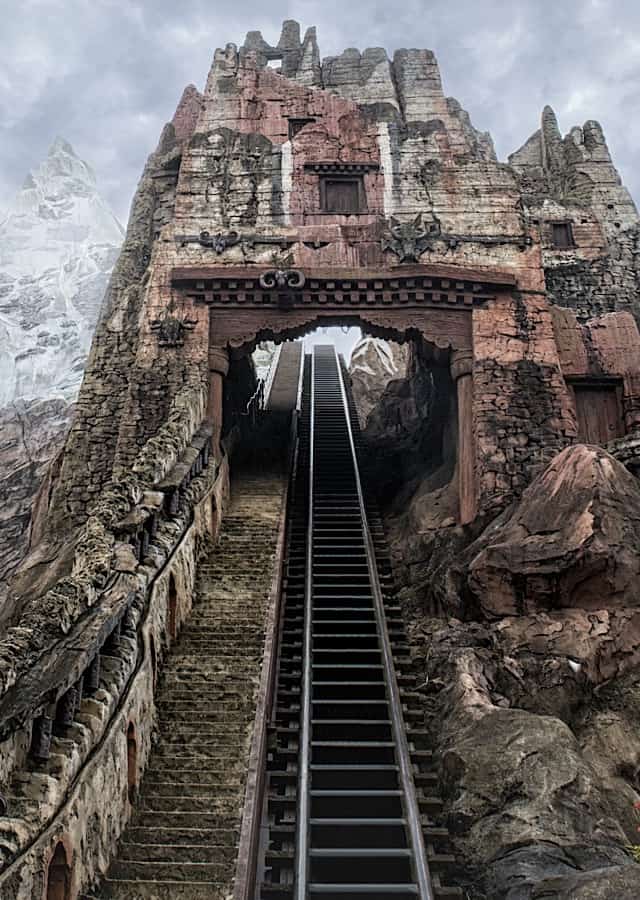 When Platinum Passholders log-in on the Disney World website, they now find that the Passholder admission calendar shows dates starting today through at least November now require reservations for park entrance. These dates previously were indicated as "Good to Go", but now they require a reservation. We are curious if this may be a beginning sign that Walt Disney World is getting prepared for the reservations system to go online.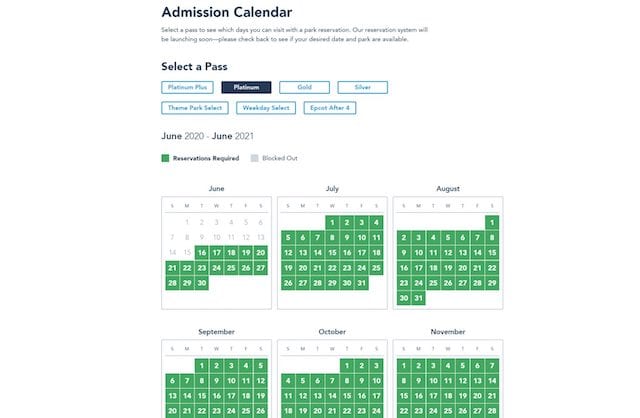 The wording states, "Select a pass to see which days you can visit with a park reservation. Our reservation system will be launching soon– please check back to see if your desired date and park are available."
At this time the My Disney Experience app still shows these dates "Good to Go". We assume that these dates will soon be adjusted to show "Reservations Required" as well.
Select Annual Passholders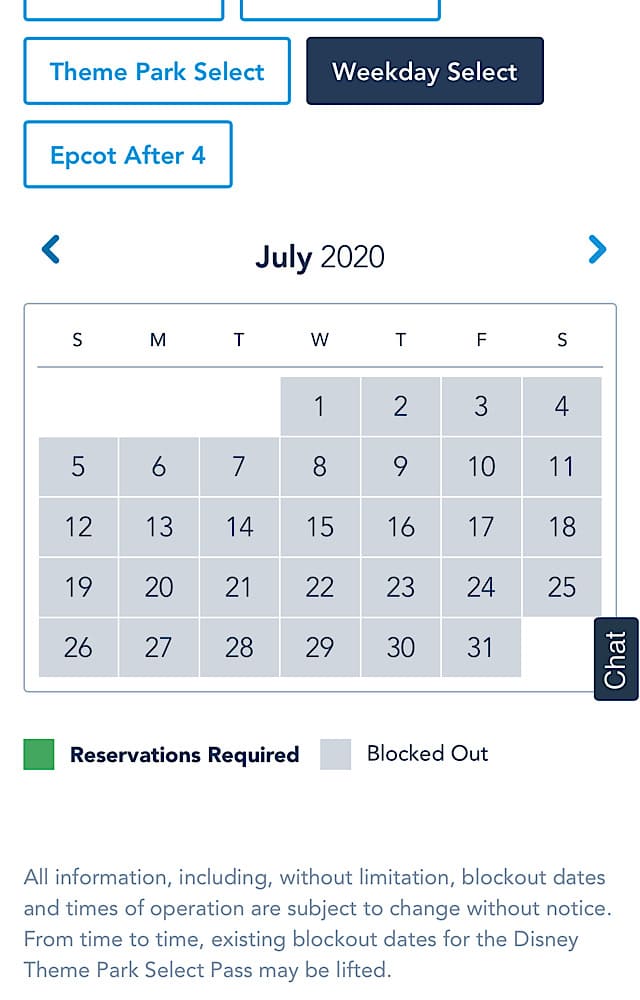 For select Annual Passholders their My Disney Experience app show black-out dates (shaded in gray) for all of of July 2020 and partial black-out dates in August. The dates previously were "Good to Go" to allow park entrance now show that "Reservation is Required."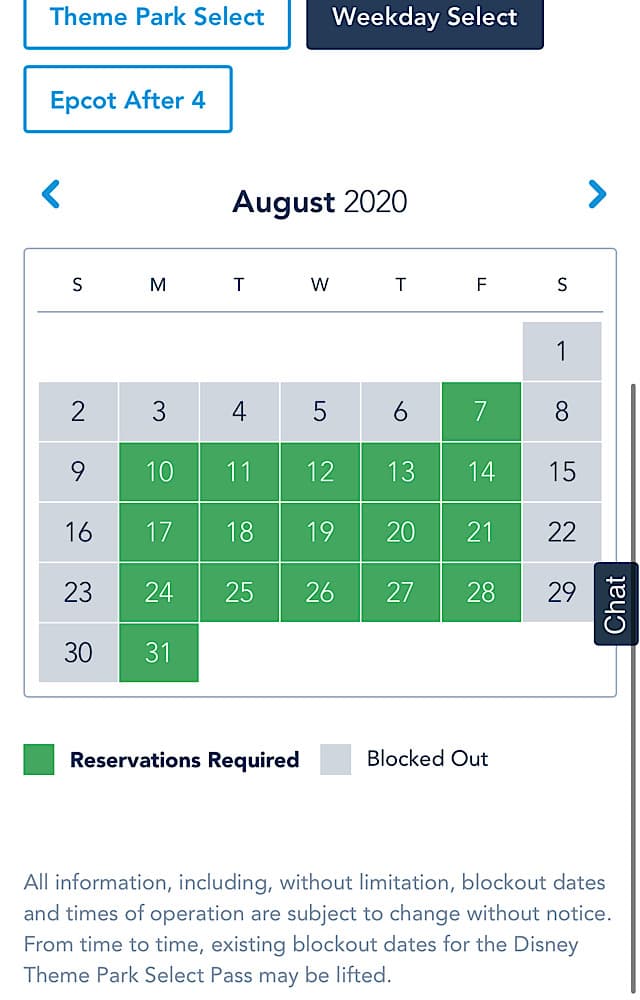 We will continue to share the most updated information regarding this reservation system and the reopening of the Disney Parks as news becomes available.
When do you think this new reservation system will be available? What do you think of this new reservation system? Will be using this system for an upcoming trip? Share your thoughts with us on our Facebook Page.