Hong Kong Disneyland has announced its reopening date, and it's soon! Read on for all of the details, including the safety measures that will be implemented.
A little while ago, we reported Hong Kong Disneyland was beginning a soft reopening from May 19-21. Preparations for reopening had begun, which included social distancing marks put in place around the park and training Cast Members on the new safety protocols and procedures.
Official Statement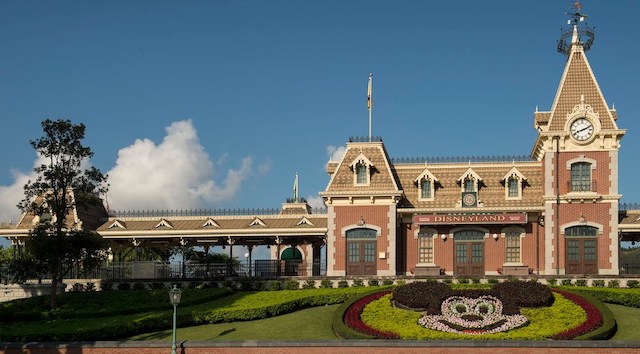 Stephanie Young, Managing Director of Hong Kong Disneyland Resort released the following reopening announcement:
At Hong Kong Disneyland Resort, it is my privilege to work with an incredible team of cast members to help share the magic with our guests. Over the past few months, we've been moved by your understanding and patience as we navigated an unprecedented closure.
During this time, we took measured steps to maintain guest offerings at our hotels, with adjusted levels of service, and in May we reopened additional dining experiences. Today, as our surrounding community takes steps towards recovery, I'm thrilled to announce that Hong Kong Disneyland will also reopen to the public on June 18.
Enhanced Health and Safety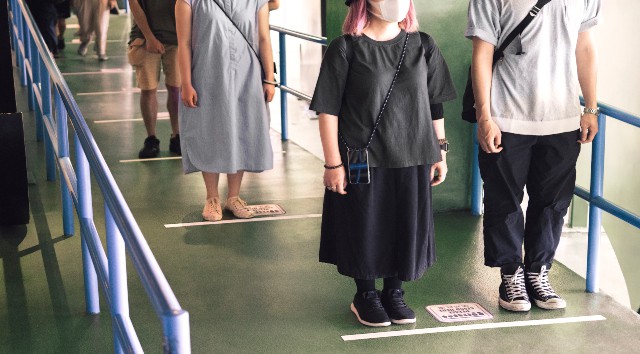 Like Shanghai Disney Resort and Disney Springs at Walt Disney World, enhanced health and safety measures have been put in place. A video of the new measures for the park's reopening can be seen here.
Social distancing in queues, restaurants, attractions and other facilities will be enforced, as you can see in the photo below.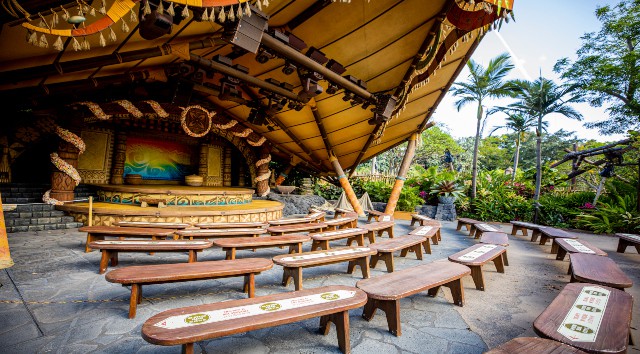 The use of "contactless menus" will be encouraged at dining locations.
Guests will be given a QR code, similar to the one shown below that they can scan with their phone to see the menu.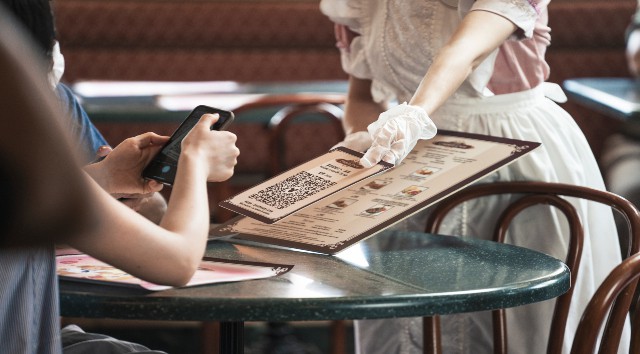 All character interactions will be temporarily suspended.
Like in Shanghai, character meet and greets that can be done from a safe distance will be available.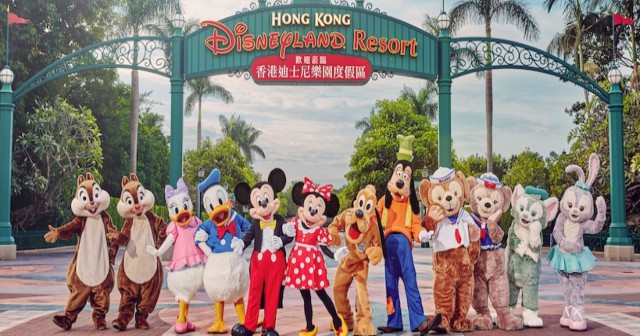 Increased sanitation procedures will also take place, which includes the addition of extra hand sanitizers throughout the park.
Temperature checks will be performed upon entering the park and all guests must wear masks.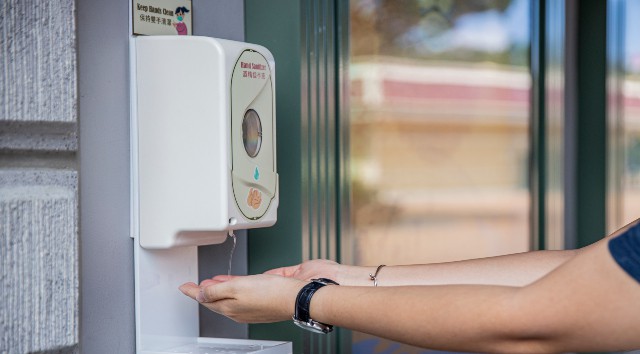 Advance Reservations
All guests, including park ticket holders, Magic Access members and complimentary ticket holders are required to make a reservation in advance through the Hong Kong Disneyland Park Visit Reservation website.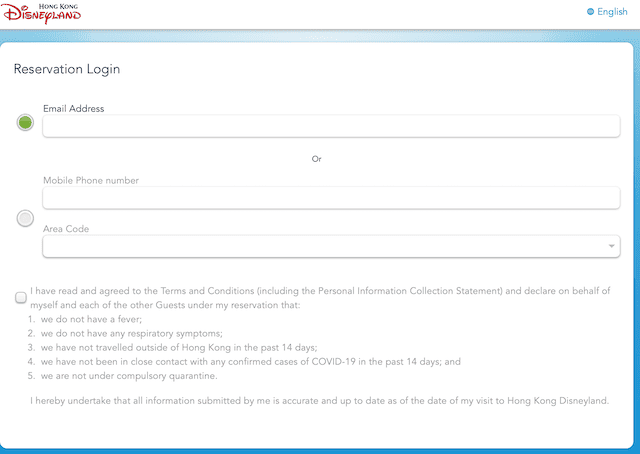 As you can see, you will also need to agree to the terms and conditions that you don't have a fever or respiratory symptoms, have not traveled outside Hong Kong in the past 14 days, have not been in close contact with anyone with a confirmed case of COVID-19, and not under compulsory quarantine.
Will we see something similar when the new reservation system opens up for Disney World?
While we know next to nothing about this system other than it is how we will make park reservations, I think it's entirely possible Disney will ask Guests to confirm they are symptom-free.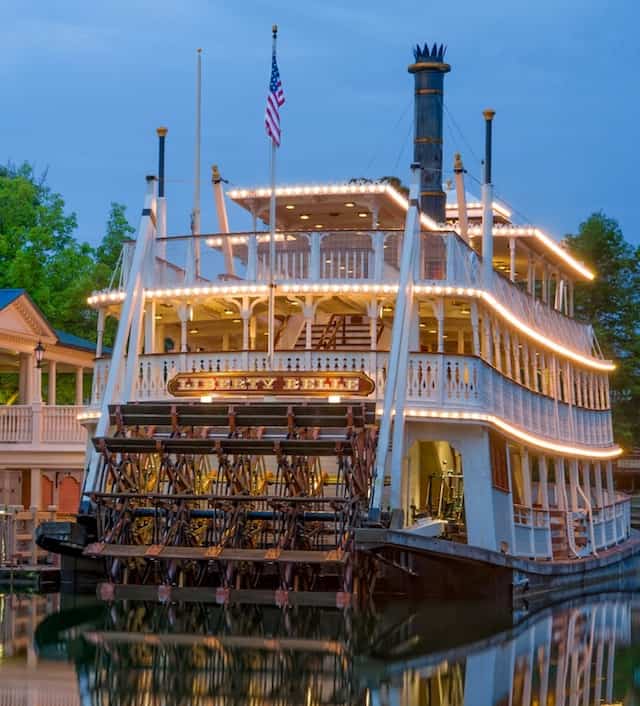 Magic Access members may make reservations beginning eight days prior to visiting, while general guests may make reservations beginning seven days prior to their visit. Reservations are not required for children below the age of three.
Magic Access members can reserve, beginning today, June 15th and all other guests can begin at 12 p.m. Hong Kong time on June 16th.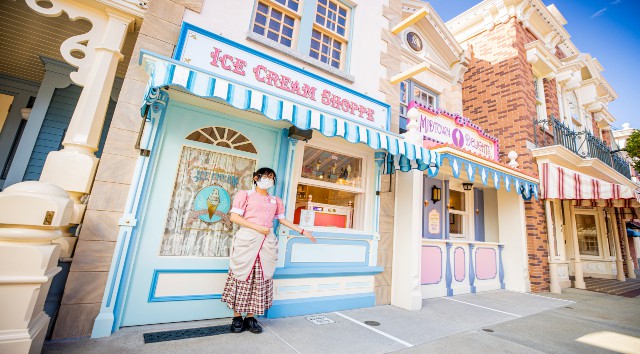 Guest Experiences
Guests are encouraged to check attraction and entertainment availability, as the park will be reopening with controlled capacity. Guests may check on Hong Kong Disneyland's official website or in the app.
Hong Kong Disneyland is also excited to share with guests a sneak peek (shown below) of "the magic in the making with the transformation of the Castle of Magical Dreams, a magnificent centerpiece of the park."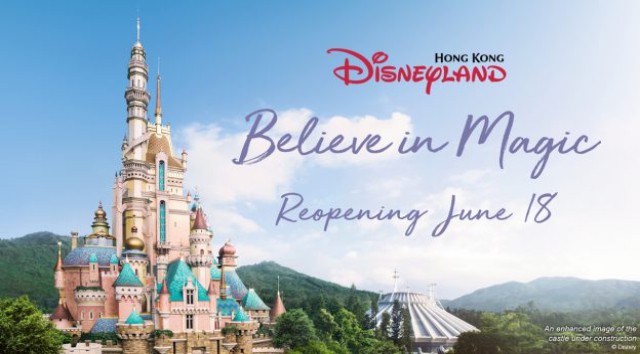 Sleeping Beauty Castle is currently undergoing "transformation" or what we know here in the U.S. as refurbishment. It is in its final stages, and I cannot wait to see when it's complete!
What do you think of Hong Kong Disneyland reopening this week? Share your thoughts with us on Facebook.
Maggie Baltz