The Annual Passholder preview for the Universal Studios reopening begins soon! Find out all the details including what time Passholders can register!
With Universal Studios plan for reopening approved and ready to go, the theme park will begin welcoming guests on June 5.
Before that though, Annual Passholders are given the opportunity to visit before the general public can. They will be able to enter as early as June 3.
Safety protocols will need to be followed such as mask wearing, social distancing, and temperature checks. You can read all about the new safety measures that will be implemented in our article HERE.
As far as who can register and at what time, the following Facebook post gives us a better understanding for when Annual Passholders can register. Registration times are based off type of Annual Pass.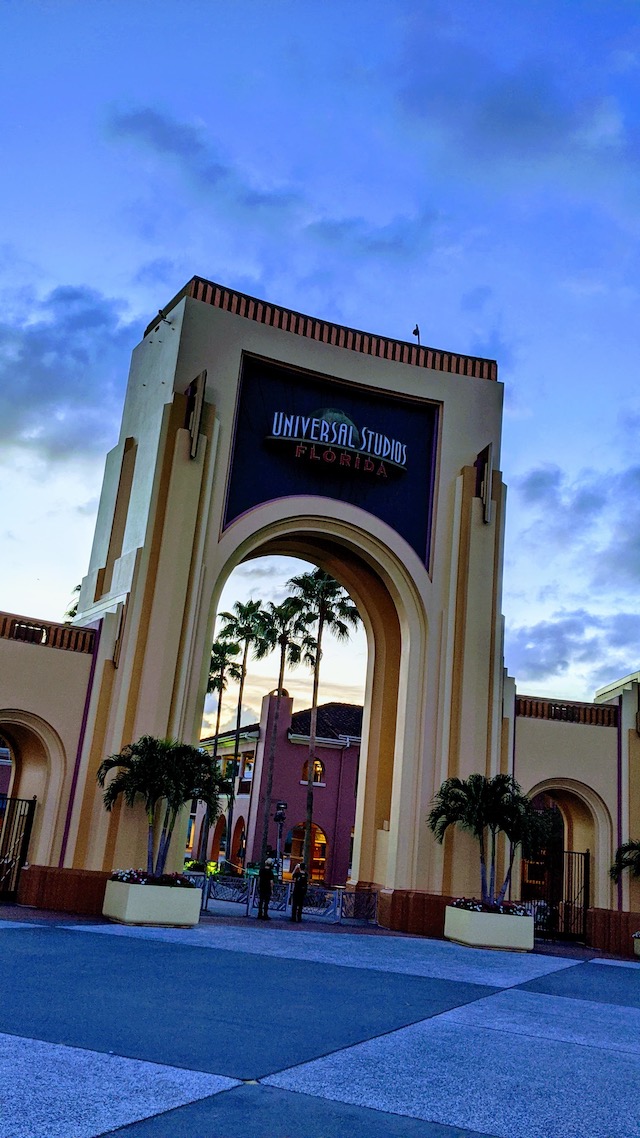 Premier Passholders can register at 12:00 PM EDT.
Preferred Passholders can then begin registering one hour later, at 1:00 PM EDT
Finally, Power and Seasonal Passholders can register for reopening previews at 2:00 PM EDT.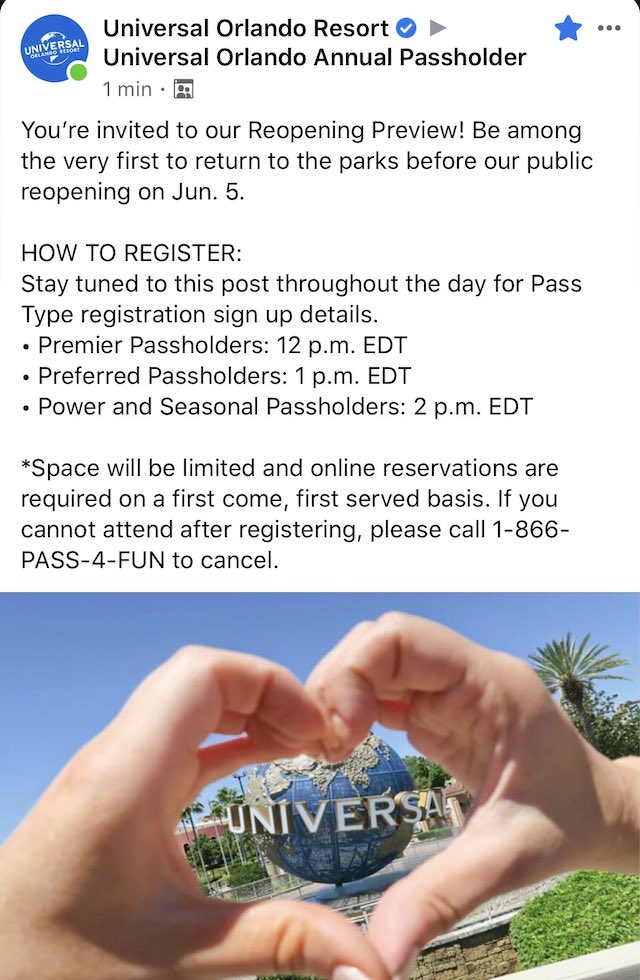 Space is limited so if you intend to register make sure you are following Universal Studios and have your electronic devices ready to go to register! Registration takes place online and is first come first serve.
If you cannot attend after registering, you can cancel by calling 1-866-PASS-4-FUN.
Are you a Universal Studios Annual Passholder? Will you be trying to register for the preview day? Let us know your plans on Facebook! You can also join our KtP Facebook Crew and continue the discussion!