Watch out, Disney Springs! Visitors are arriving from Galaxy's Edge!
Disney Parks Blog has brought some interesting news to light! Stormtroopers have been spotted patrolling the grounds at Disney Springs!
New Guests in Disney Springs
In March, Disney Springs, Walt Disney World's shopping, dining, and entertainment district shut down along with the theme parks during the Covid19 pandemic. However, the district has started a phased reopening under a newly prescribed set of safety measures and guidelines.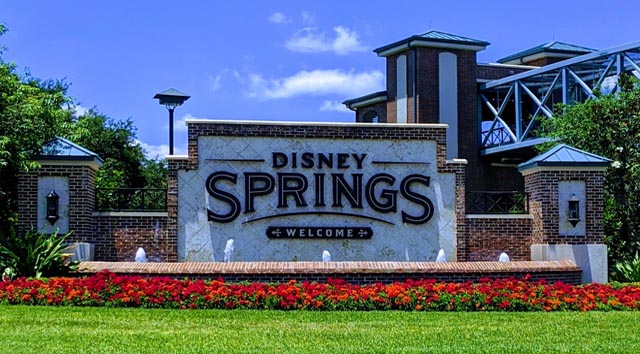 Guests have begin visiting, drawn by the reopening of select dining options and retail locations. But it looks as if earth's inhabitants are not the only ones who are making visits to Disney Springs.
Apparently the reopening has drawn new-comers from the very edge of the Galaxy. As it turns out, protective face masks aren't the only masks you will be seeing if you visit Disney Springs!
First Order Stormtroopers have strayed from Batuu and have infiltrated the Springs! It is unclear as to whether or not they are part of the newly-formed Social Distancing Squad, made up of Cast Members serving to remind guests to comply with safety measures.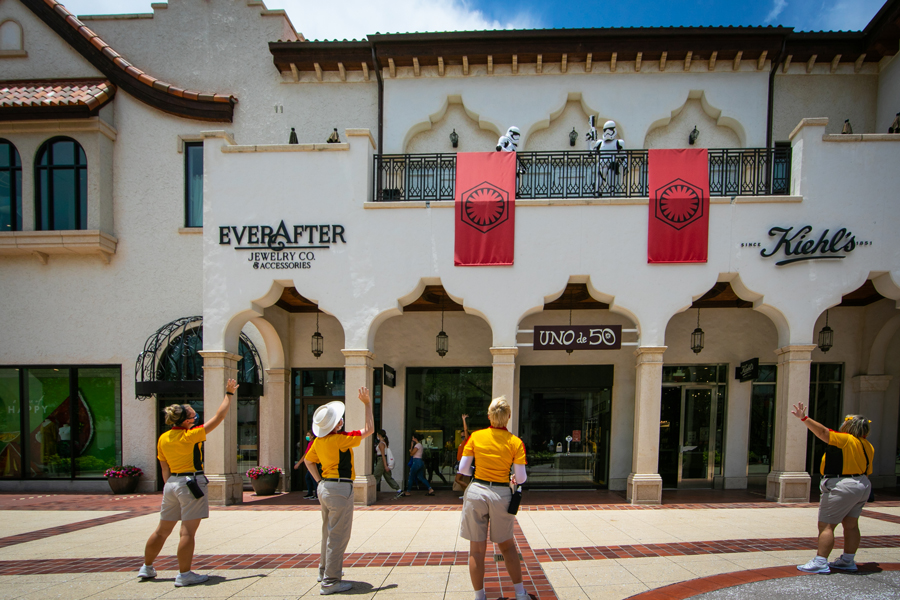 A stormtrooper would certainly convince me to abide by the laws of the land. Of course, it is much more likely patrolling the area for Rebel spies who have also made their way across the Galaxy.
How to Spot a Stormtrooper
If you are a Rebel spy hiding out in Disney Springs, you will not have to worry about spotting a Stormtrooper. They will probably find you first!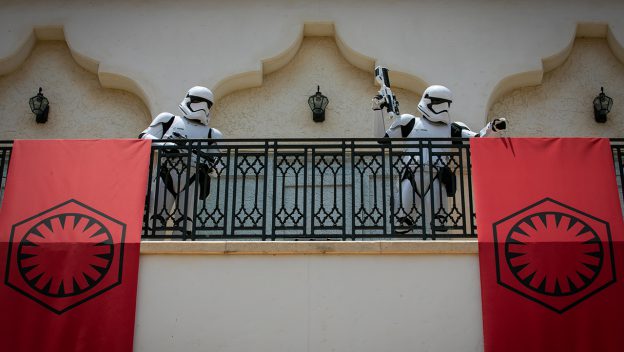 Of course, you might not be the droid they are looking for; you might be a casual guest who just wants to spot a character. If that is the case, we have tips for you.
Disney Parks Blog strongly suggests keeping your eyes up if you want to spot Stormtroopers. You will find most of them stationed on balconies.
You can increase your odds of having an interaction with stormtroopers by wearing your favorite Star Wars gear. They might just notice you from their posts and have something to say to you.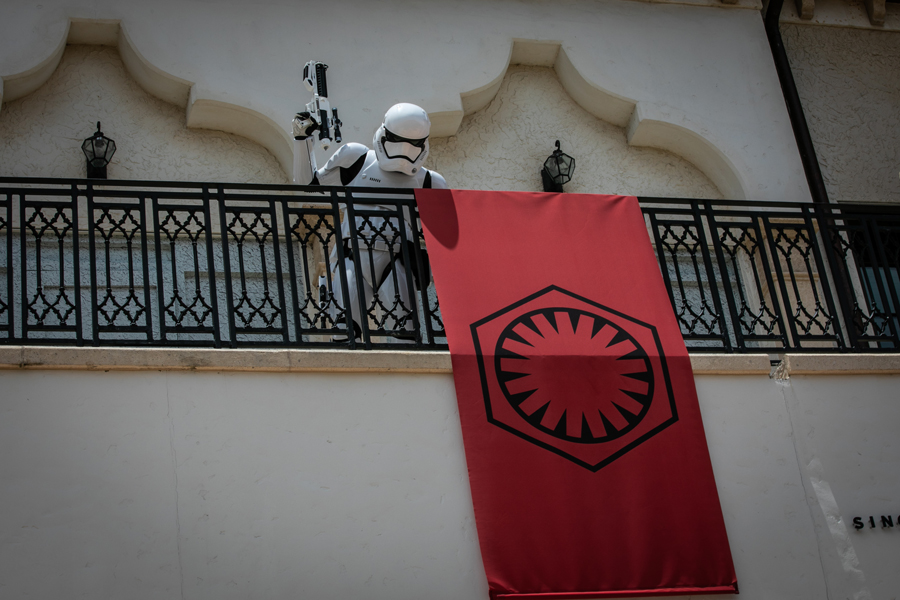 Have you had any fun interactions with Stormtroopers during your Walt Disney World visits? Tell us about it in the comments below, on our Facebook page or join our crew on Facebook!