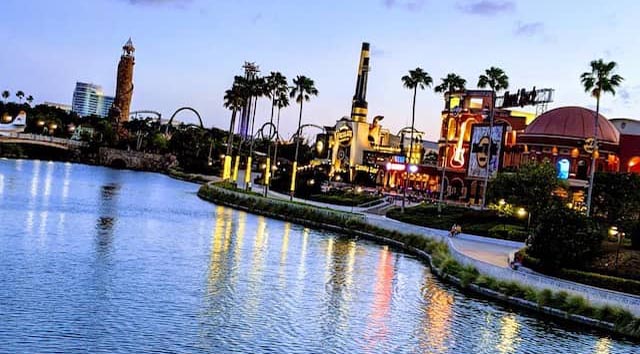 Today at the Orange County Economic Recovery Task Force meeting, Universal Studios laid out plans for reopening. Check out what is expected of Team Members and Guests and what the park experience will look like.
With the news that Universal Studios plans to reopen on June 3-4 to Passholders and June 5 for everyone, we have more details regarding the reopening plan.
The Universal Studios Guest Journey is a plan put together that provides Guests and Team Members with clean, safe, and fun destinations while implementing responsible precautions, adjusting processes to promote social distancing, and build confidence to encourage visitation.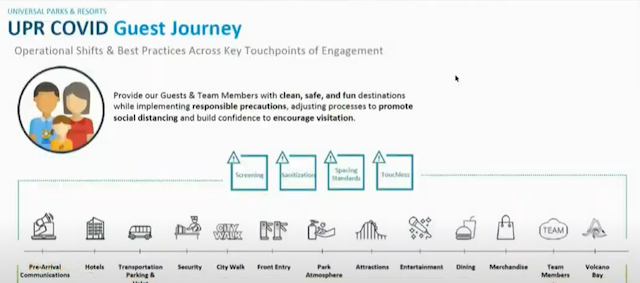 Everything from the pre-arrival through the end of the experience, Universal Studios is using this Guest Journey to ensure everyone has a safe and enjoyable experience. Here is what you will see as you enter the park: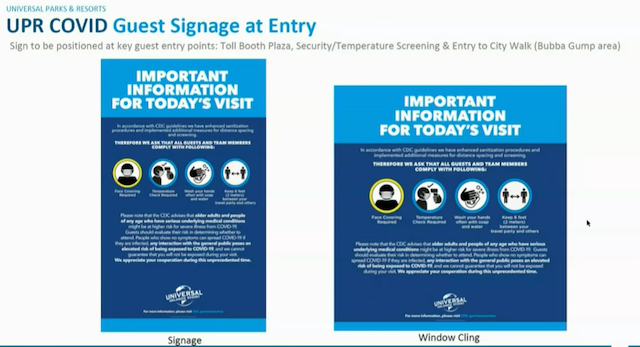 Here are some of the main take-aways from the meeting as far as the proposed plan for Universal Studios' reopening:
Interactive play areas closed
Social distancing of 6 feet or more
Limiting capacity at venues to help enforce social distancing
Water and mist effects disabled
3D glasses handed out individually instead of grabbing them from bins (check out this proposed sanitation station patented by Universal Studios)
Virtual queues for more popular rides
Single rider lines disabled
No parades or meet and greet opportunities after shows
No buffets or self-service food stations
Paper menus
Mobile food ordering
Contactless payment
Minimize cash payments when possible
Temperature checks for Team Members and Guests
Team Members and Guests will wear face coverings
Hand sanitizer and hand washing stations around the park
Signage around area and in parks with expectations regarding face coverings, temperature checks, social distancing, etc.
Here is an example of signage that will be located in queue lines to show the proper way to social distance while waiting.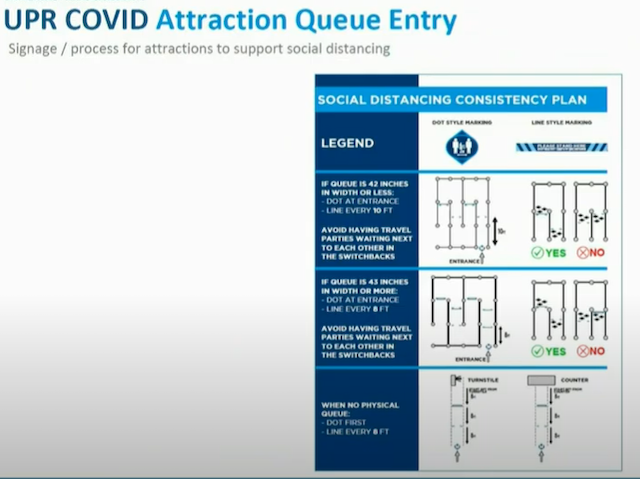 The Orange County Economic Recovery Task Force voted in favor of Universal Studios' reopening plan. It still needs to be approved by the mayor and then sent to Governor DeSantis.
What do you think of this plan? Do you think early June is too early? Do you think we will see something similar for Disney World? Share your thoughts with us on Facebook.