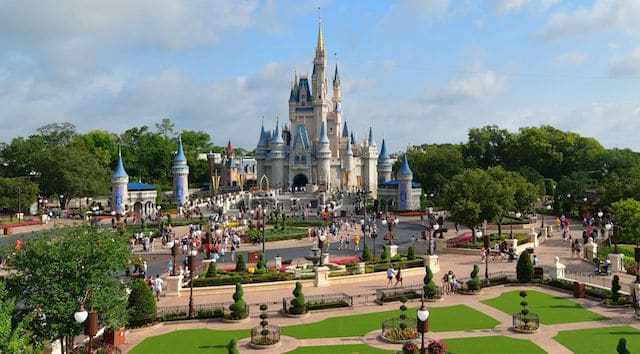 As the news around Walt Disney World's proposed reopening July 11th continues to pour in, guests are wondering just what awaits them when visiting the Theme Parks this summer. In a new interview with Good Morning America, Disney CEO Bob Chapek talks about reopening, how they arrived at their proposed date, wait times, and more!
Walt Disney World is planning to reopen their theme parks slowly and cautiously. The first parks to open will be Magic Kingdom and Animal Kingdom on July 11, followed by Hollywood Studios and Epcot on July 15.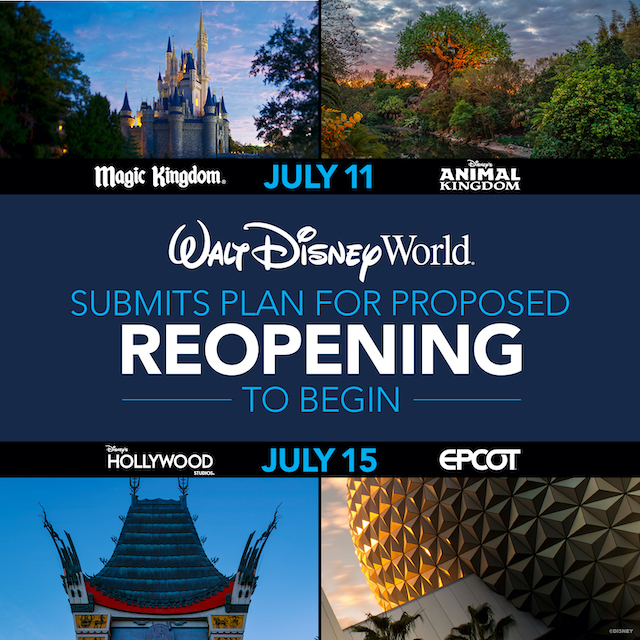 Many guests were surprised to hear Disney would wait until July to reopen their Theme Parks, after Universal and Seaworld both announced a June reopening.
In a new interview with Good Morning America, Disney CEO Bob Chapek talked about how Disney arrived at their proposed reopening date.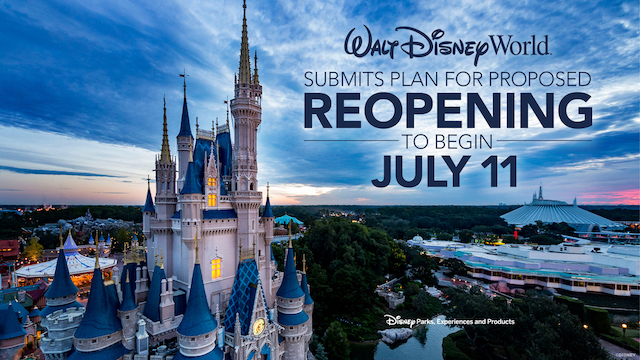 "Well, its really a function of working backwards in terms of all the things that we can sort of forecast, how much time we need to open up responsibly, and our procedures will have to change dramatically. There is going to be a lot more training, a lot more sanitation, more hygiene, and of course social distancing."
"Disney Theme Parks are very well planned out as you know in terms of trying to make sure we can handle guests in a way that is going to create those magical memories. When something changes as substantively as six feet social distancing, you essentially have to re-engineer your people part of the business, and that is what we are going to be doing."
"We are also going to be introducing a brand new reservation system, and these things take time. What we want to do is get it right the first time, make steady progress, and eventually be able to accommodate more and more guests in the way that they are accustomed to."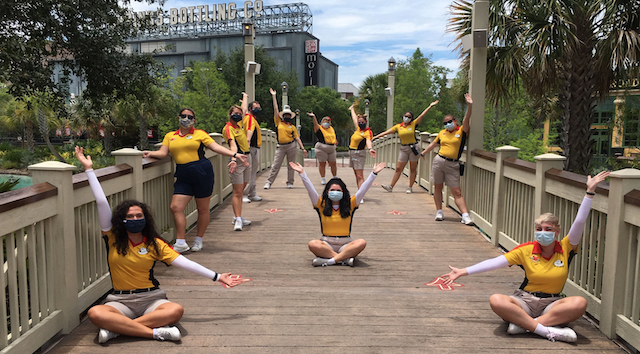 Chapek also discussed what he deemed the "silver lining" in the parks reopening plans: wait times.
When asked what will happen with wait times, Chapek responded, "I think that's going to be the silver lining. For those folks that are lucky enough to get in that new reservation system, it's going to be quite a magical day."
Chapek went on to acknowledge the park will be different from what most guests are used to.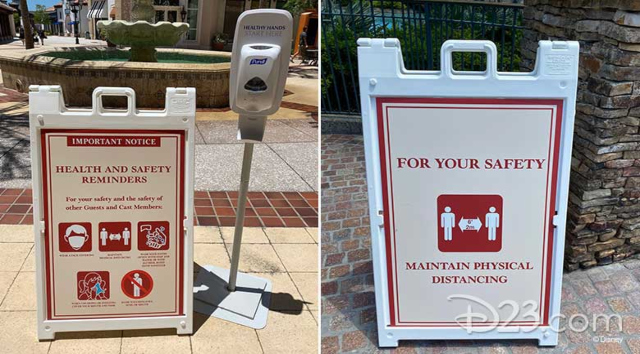 "You'll see a lot more areas that are taped off, and that are going to specify what six feet actually looks like in the park. You're going to see a lot less density than you normally might see at a Disney Park. While not everything inside the park will be open, most things will be open. That will, of course, do the math, its going to turn into a much shorter wait time."
Chapek was then asked what the biggest challenge has been in reopening the parks.
"I think the biggest challenge in reopening the park is the inherent sense of trust that the community places within Disney. That is a bond, that is a contract that we would never ever want to violate. Knowing that there is going to be some implicit risk in doing almost anything in a post COVID world, we need to make sure that when we do open up, we are doing it very conservatively, in a very measured way."
What do you think of Disney's cautious approach to reopening? Let us know on Kenny the Pirate's Facebook Page, or join our crew and continue the discussion!
Are you planning a vacation? Reach out to our trusted travel agency sponsor Authorized Disney Vacation Planner
Mouse Class Travel
!