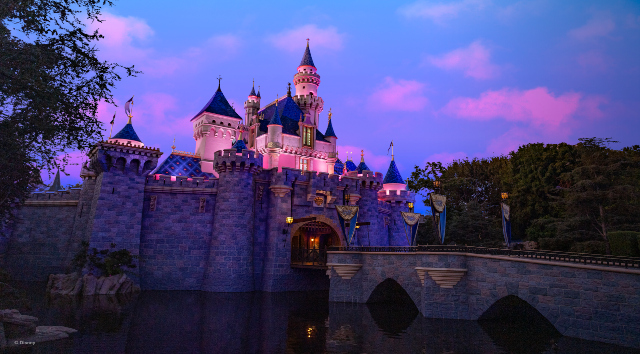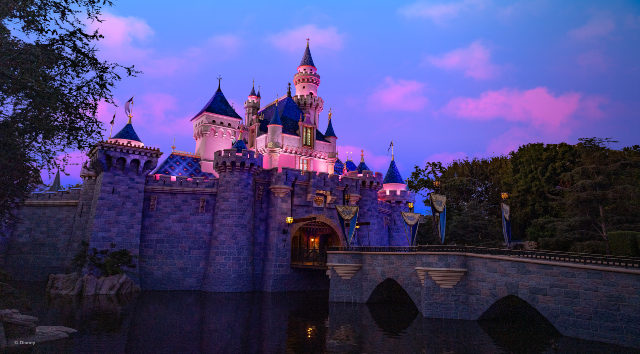 Orange County is now moving to a full Stage 2 reopening. Find out what this means for Disneyland!
Governor Gavin Newsom approved Orange County California's request to move to a Stage 2 reopening today, May 23.
"The County of Orange has met the State's latest metrics to remove its restrictions on the re-opening of more businesses," said Board of Supervisors Chairwoman Michelle Steel, Second District in a news release.
"Orange County issued guidelines for businesses to operate three weeks ago. With this attestation, it is our goal to ensure all Orange County businesses have the confidence to open as safely and as soon as possible without concerns about the state order," Steel said.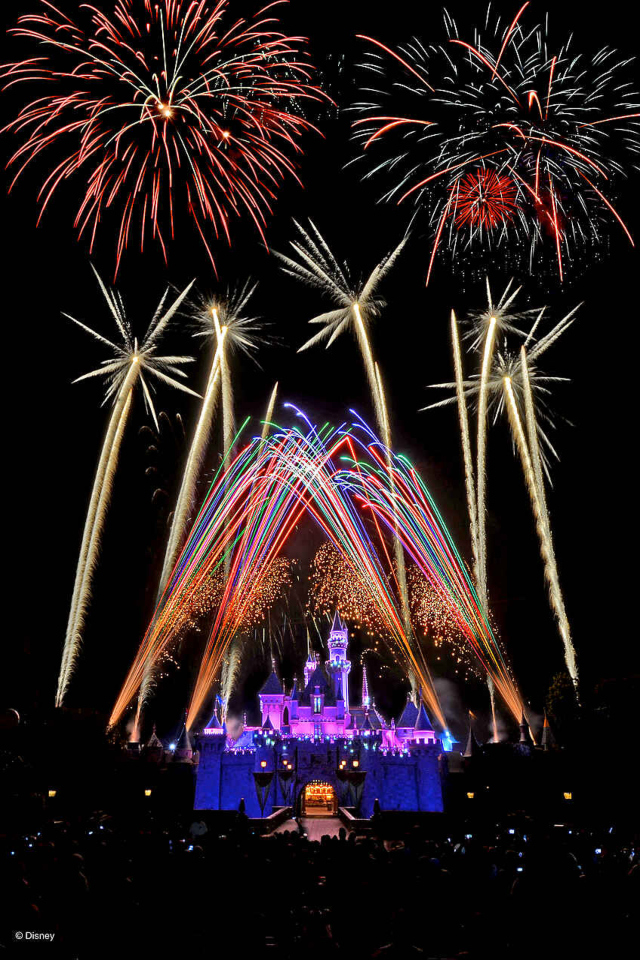 Under Stage 2, limited restaurants may reopen. Of course social distancing and healthy hygiene protocols must be followed.
Retail shopping can also resume with social distancing and other guidelines.
Other services like childcare, pet grooming, landscaping, and outdoor museums and galleries can also reopen now that the county is in Stage 2.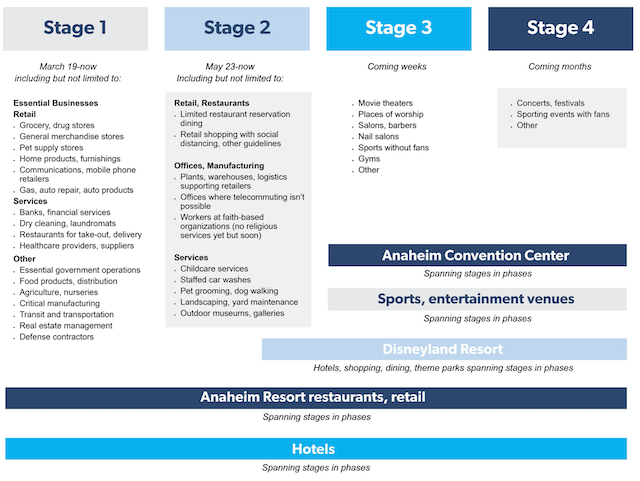 You can also see that Disneyland's reopening needs to happen in phases that span multiple stages.
Looking at the above graphic, the theme parks at Disneyland Resort would likely not reopen until the county moves to Stage 4.
Based on this information, however, it is possible the Downtown Disney District could reopen now!
Similar to Disney Springs at Walt Disney World in Florida, Downtown Disney is home to many restaurants, shopping, and entertainment.
Disneyland has not made any announcement as to when the Downtown Disney district may reopen. They did recently provide an update on resort operations and extended ticket offers for select Guests. You can read more about those updates HERE.
Are you hopeful Downtown Disney could reopen soon? Share your thoughts with us on Facebook.