Right now, more than ever, we are always looking for fun ways to keep the family busy with fun, engaging activities. If you are watching The Disney Family Singalong, we have some fun ideas to sing and play along while enjoying the show!
We were given some more Disney magic not long ago when The Disney Family Singalong aired and gave us a night of magic, music, fun and probably let's admit it, some tears too.
It's great to see that the show has recently been added to Hulu and Disney+ to enjoy again and again! I know just once was not enough for me!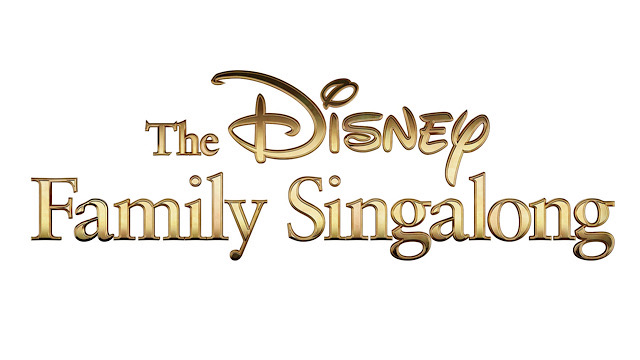 So, are you ready? Turn on The Disney Family Singalong, round up your family, and let's play! It's worth mentioning not all of the songs that were performed are included in this post. Maybe you have some suggestions of your own? Let us know! We would love to hear them.
Most of the songs here include things that you would typically have in your household already. Don't feel like you have to go out and shop for anything special or buy anything new.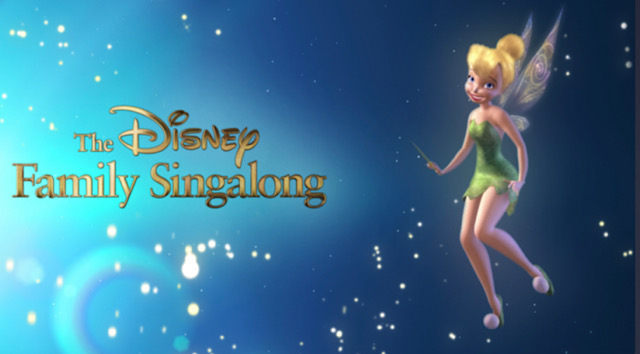 Also, if you don't have anything that is listed here, don't worry about it. Use what you have or think of something on your own that fits with the song. These are merely suggestions, so some of yours might be entirely different and that is okay! This is your singalong.
Make it easy, be creative and use what you have! I am guessing if you are a Disney fan, you already have many things you need. So let's get started and have fun!
"Be Our Guest"
Let's kick off the singalong with "Be Our Guest!" Pull up a chair, tie your napkin 'round your neck, unfold your menu, and take a glance!
What you need
plates
silverware
napkin
cups, bowls
candlesticks
paper that can be folded into a menu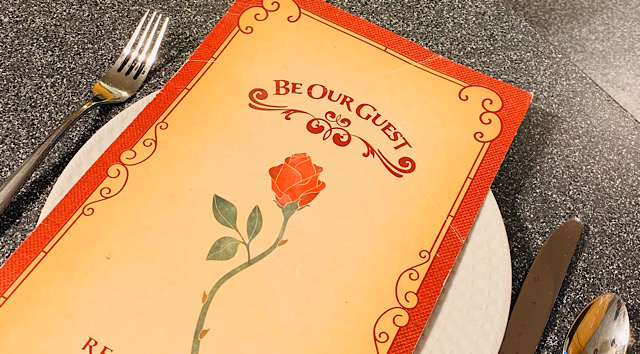 Channel your inner Lumiere and round up your best dishes and silverware and make a plate setting of your own. It definitely does not have to be your best dishes and silverware. Any plate settings will do just fine! I used a menu I received from Be Our Guest Restaurant in Walt Disney World, but any menu will work. You can even make a menu with regular paper and just fold it in half.
"You've Got a Friend In Me"
What you need
If you have Woody and Buzz Lightyear dolls, this song is for you! Grab Woody and Buzz, your best friend and put on your cowboy hat while you sing along to "You've Got a Friend In Me."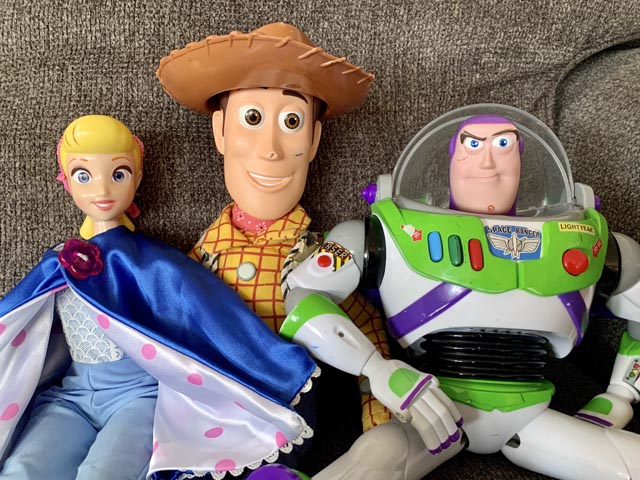 "A Spoonful of Sugar"
What you need
bowls
sugar
baking supplies
Get out your baking supplies like sugar, flour, bowls and maybe a mixer and sing along to "Spoonful of Sugar." While you have your baking supplies out, you might want to try making some Mickey shaped beignets! You can go here for the recipe.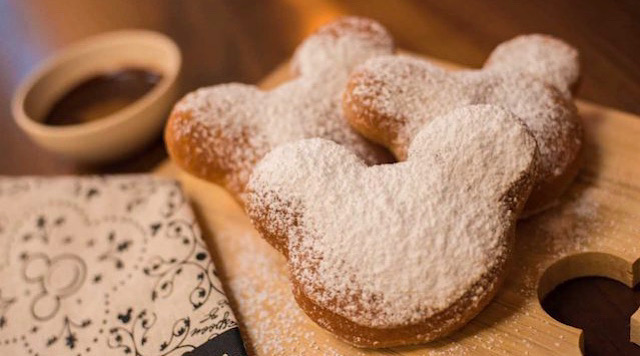 "I Won't Say I'm in Love"
What you need
I included this song because it's probably the easiest one to do! If you have a flower, especially a white flower and love to wear lots of purple, this song is for you!
Be like Meg and sing along to her ballad "I Won't Say I'm in Love." This has always been one of my favorite songs, so I was happy to see it was included in the singalong.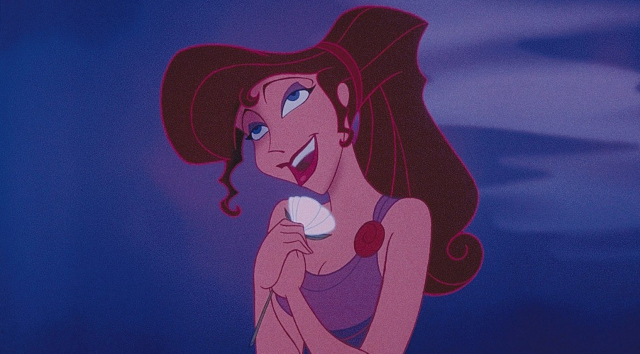 "Under the Sea"
What you need
bubbles
swimsuit
favorite Little Mermaid toys
your best swim moves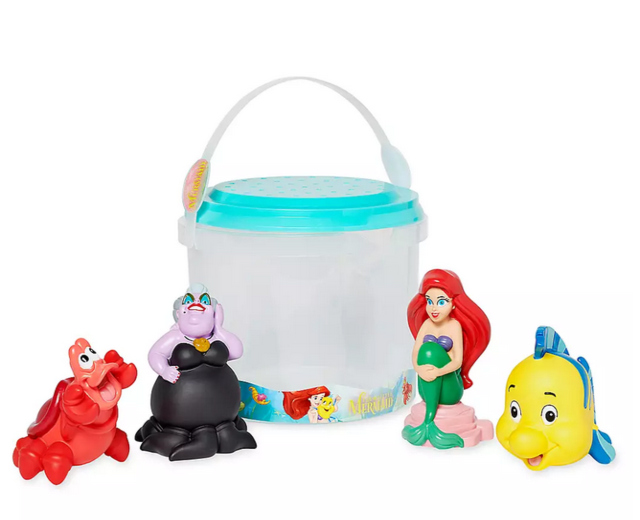 Put on your swimsuits and if you have any Little Mermaid toys, grab those too! These bath toys from shopDisney are perfect! Take them along because we are going under the sea!
Don't forget to bring your bubbles and turn your living room into an undersea adventure while singing along to "Under the Sea."
"it's a small world"
During this song, John Stamos sang "it's a small world" from his home and from what looked to be his very own replica of Dumbo from Dumbo the Flying Elephant ride, one of the very famous attractions in the parks.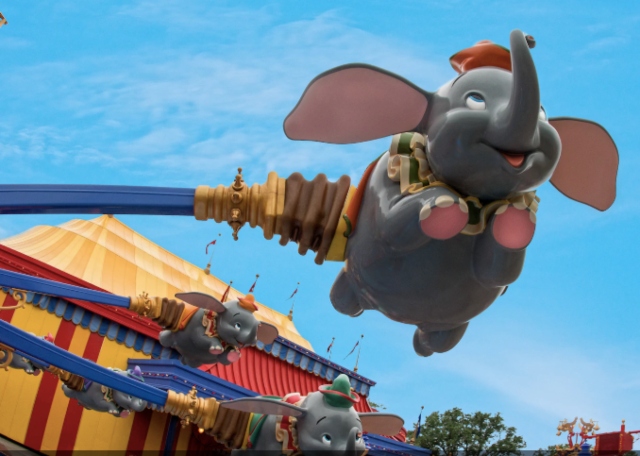 While I do not have any real suggestions for this song, I do wish that I had my own personal Dumbo at home too… sigh.
"Can You Feel the Love Tonight"
If you happen to have a Simba and Nala stuffed animal, grab them both for this song and sing along to this cherished song from The Lion King.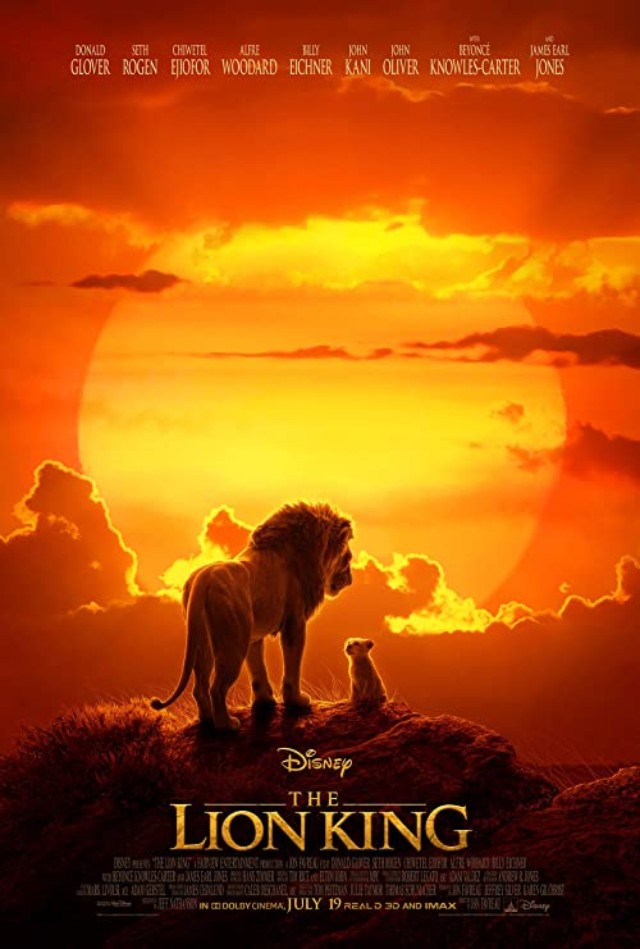 Or if you want to channel your inner Christina Aguilera instead, cuddle up with your dog with some warm blankets, just like she did, and be your best Christina. I think she did an amazing job and it was one of my favorite songs.
"Do You Want to Build a Snowman" and "Let It Go"
What you need
any Frozen toys
white paper for snow
a bucket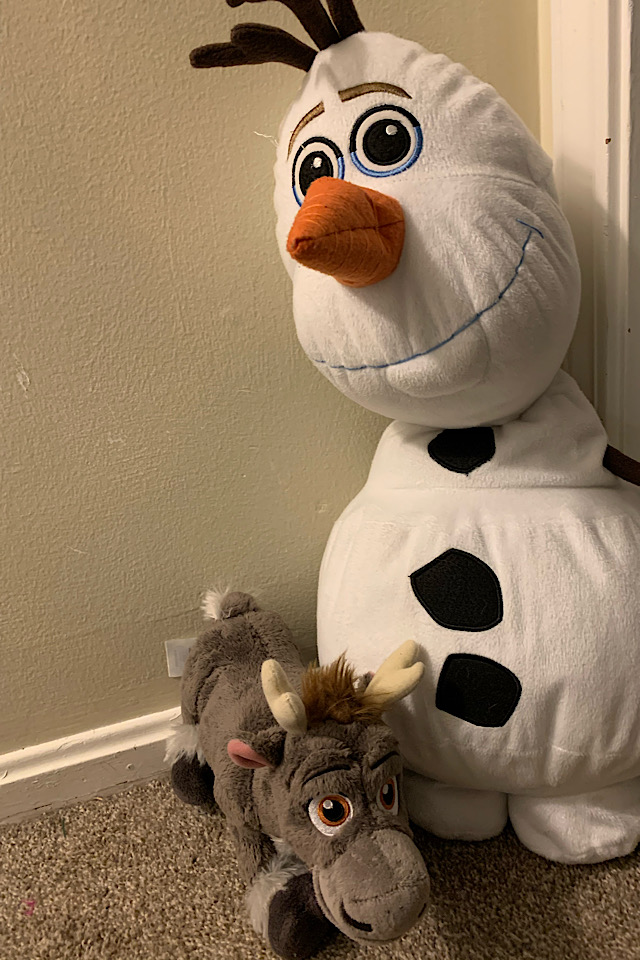 Grab Anna, Elsa, Sven or Olaf, and get ready to sing along to "Do You Want to Build a Snowman."
All you need for this one is some plain white paper. Cut it up into small pieces for snow and throw them in a bucket. Have fun and throw some snow up in the air and enjoy singing along to your favorite songs from Frozen.
"We're All In This Together"
What you need
graduation cap
pom poms
basketball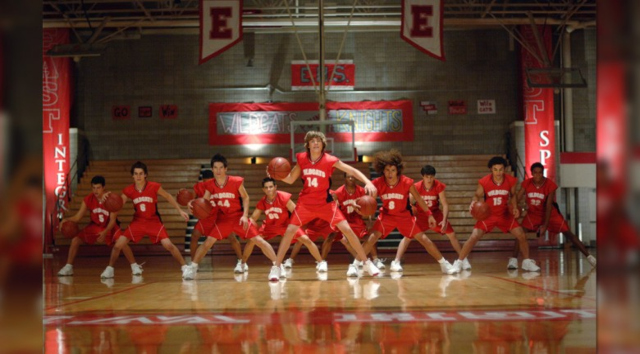 For this song, wear red, pull out your favorite jersey, grab a basketball or pom pom and pretend to be a Wildcat and sing along to High School Musical's "We're All In This Together."
"A Dream Is A Wish Your Heart Makes"
I feel like this song is so timeless and classic and it just screams Disney to me. So, for this song, anything from the parks or even a special photograph from the park will work just fine.
Maybe you have a picture of you and Cinderella? A favorite Mickey doll? Whatever it is, hold onto it and sing along to "A Dream Is A Wish Your Heart Makes."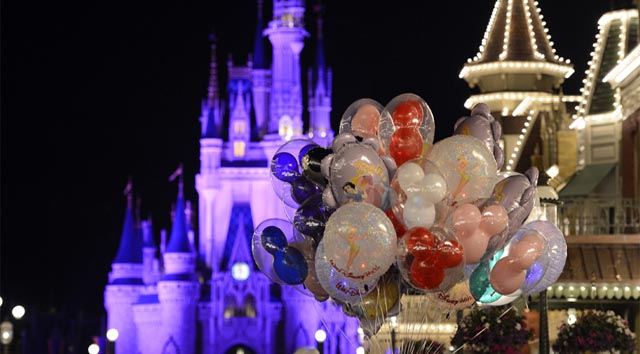 Think about your best Disney memory. With all of the theme parks being closed now, you might be losing hope, especially if you were one of the ones who had to cancel an upcoming trip.
Don't lose hope, because just as Cinderella's Fairy Godmother once said, "Even miracles take a little time."
Have you watched The Disney Family Singalong? What is your favorite song? Tell us about it in the comments below or on our Facebook page. You can share your favorites with us in our Facebook group too!
Maggie Baltz