Disney is offering a FREE trial of a coding program to help teach video game coding to both children, teens, and young adults. Find out all the great benefits to this program and how you may be able to sign up.
Disney Codeillusion
Disney Codeillusion is an online program that teaches computer coding to children, teens, and young adults through the magic of Disney.
You can learn the intricate world of online codes through interactive tutorials with some of your favorite Disney pals.
FREE Trial
This coding game is available on the Disney Codeillsuion website and originally costs $1999 for the entire program that includes a Magic Book Starter Kit to collect postcard rewards that they collect along the way.
That is a pretty hefty price tag for this program, but now Disney Codeillusion is offering a FREE trial of this great program.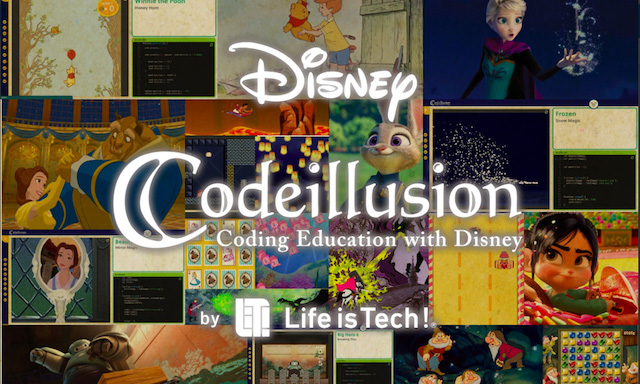 This is a LESSON ONLY trial, but it includes 125 lessons that last about 30 minutes each, and they are available in 4 different languages.
The FREE trial lasts for 14 days and begins once you have registered and you have received your email confirmation.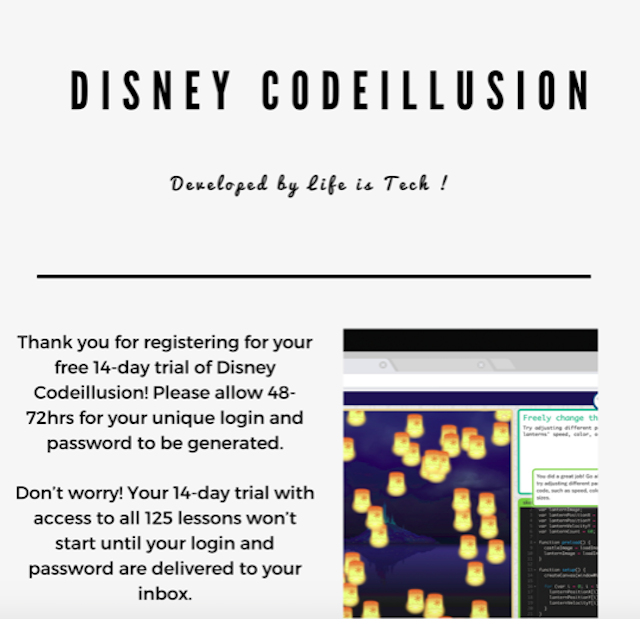 You have to be 13 years old to register without an adult, but classes are suited for ages 8 and up. The program is designed to be used on a computer rather than on a phone or a tablet.
Learning Is Fun
The goal of the Disney Codeillusion program is to make learning fun. Players will learn by playing games and creating stories with some of their favorite Disney characters from the Hundred Acre Woods, Arendelle, Agrabah, and even Alice's Wonderland.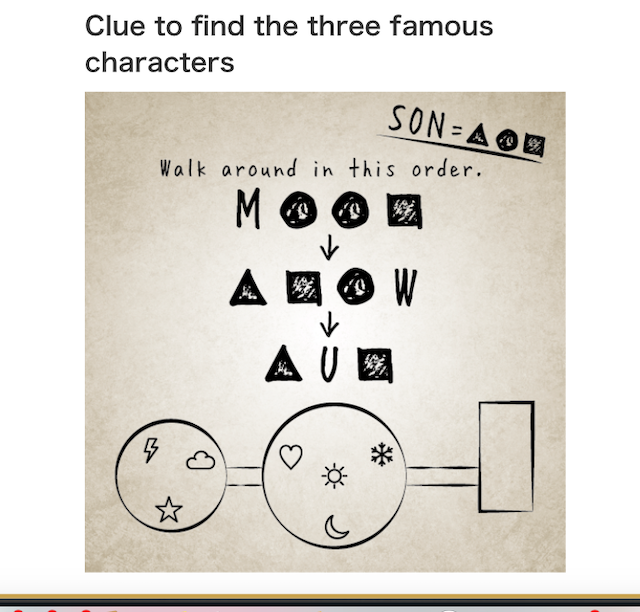 If your little one gets stuck, Disney characters are available to help give step-by-step keys to help unlock the next adventure.
You will be sprinkling codes like pixie dust in a kingdom to where it will be both easy and fun to learn the magical world of coding.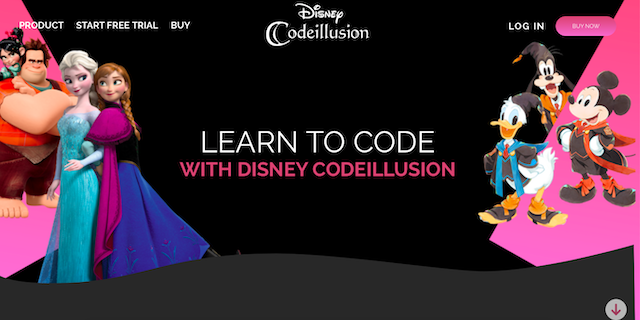 Lessons Available
So many fun characters are available in this free trial:
Frozen: Snow Magic
Baymax: Breaking Tiles
Aladdin: Magic Carpet
Wreck It Ralph: Sugar Rush
Zootopia: Missing Animal Finder
Beauty and the Beast: Mirror Magic
Wreck It Ralph: Dungeon Escape
Little Mermaid: School of Fish
Lilo and Stitch: Stitch's Photo Gallery
Winnie the Pooh: Honey Hunt
Tangled: Sky Lanterns
Snow White and the 7 Dwarfs: Jewel Puzzle
Alice in Wonderland: Queen's Card
Sleeping Beauty: Dragon & Sword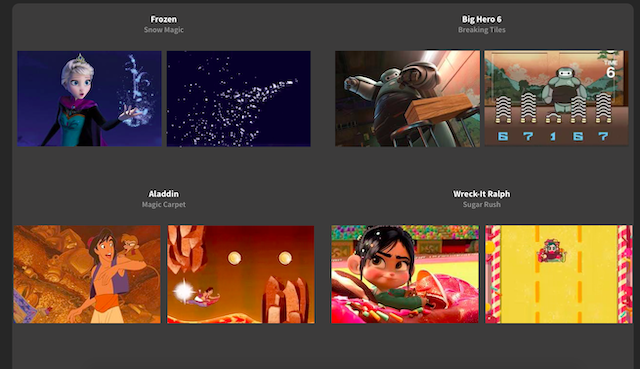 Other Great FREE Learning Resources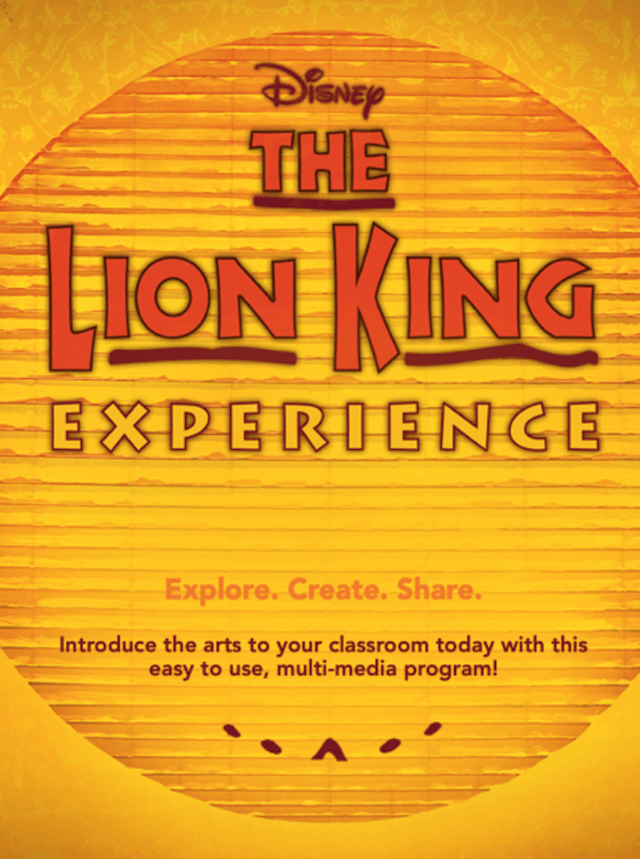 What do you think? Have you or your children every tried the Disney Codeillusion program? Are you going to sign up for the FREE trial? We would like to hear your thoughts on our KtP Planning group and on our Facebook Page.