Seeing photographs of the empty Disney parks is an eerie sight for Disney fans. One Disney fan (and fellow Kenny the Pirate Crew member), Jeanne Raises, remedied this by photoshopping the dolls from it's a small world into photos of empty park walkways, transportation, resort rooms, restaurants, and ride vehicles. The results are adorable and entertaining!
Jeanne is a photographer by trade. She went through years of her personal Disney vacation photos to find empty park photos, sometimes photoshopping people out of the pictures.
She then took images of some of the it's a small world dolls that are for sale and manipulated the images to fit into the pictures.
The countries and continents represented by the dolls are Holland, France, Mexico, and Africa. All photos and captions are by Jeanne Raises.
Thank you so much for sharing these, Jeanne!
""¡Por favor manténgase alejado de las puertas!"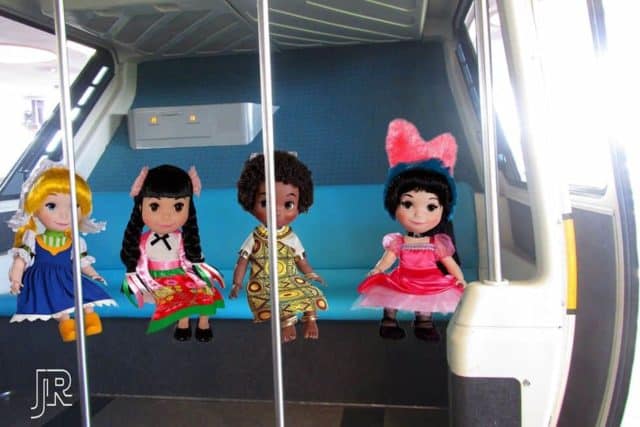 "Look back here for a picture, cheese. Don't fly low!"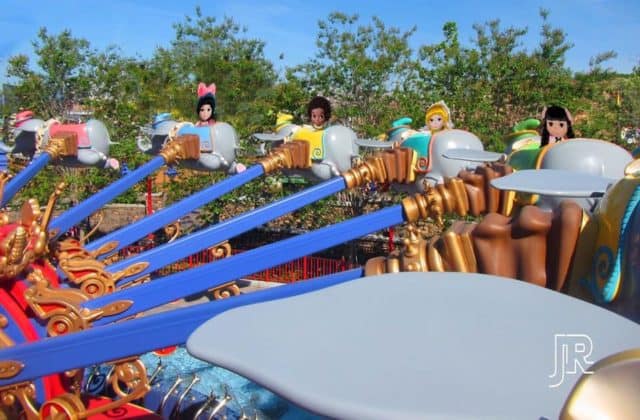 "I'm scared of the Haunted Mansion – the bride is spooky!"
"Grim grinning ghosts come out to socialize."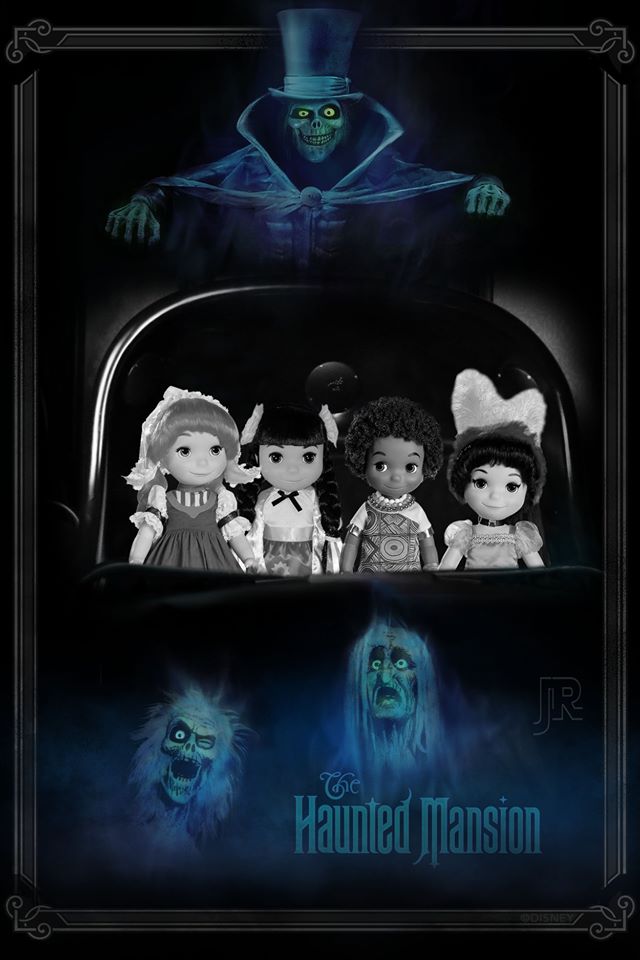 "Paging Mr. Morrow, Mr. Tom Morrow."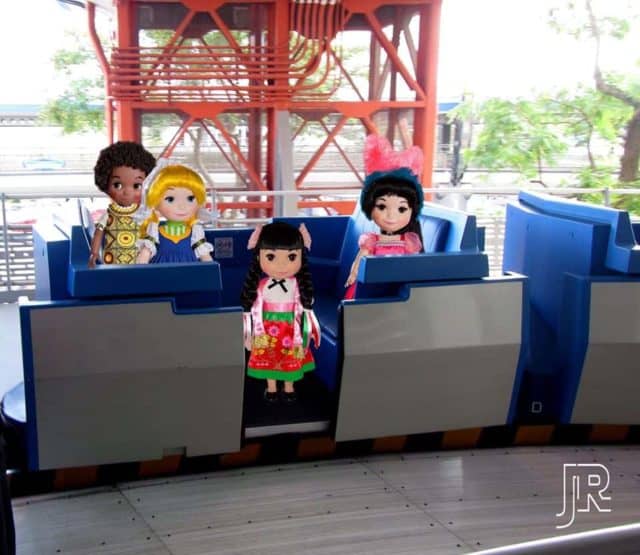 "To Infinity and Beyond"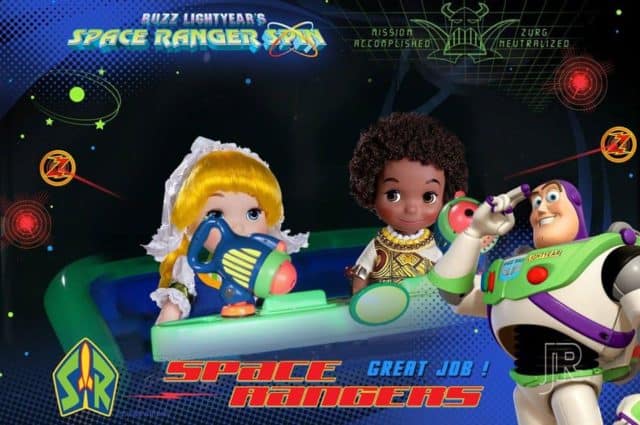 "My car isn't working, and I'm pushing the gas!"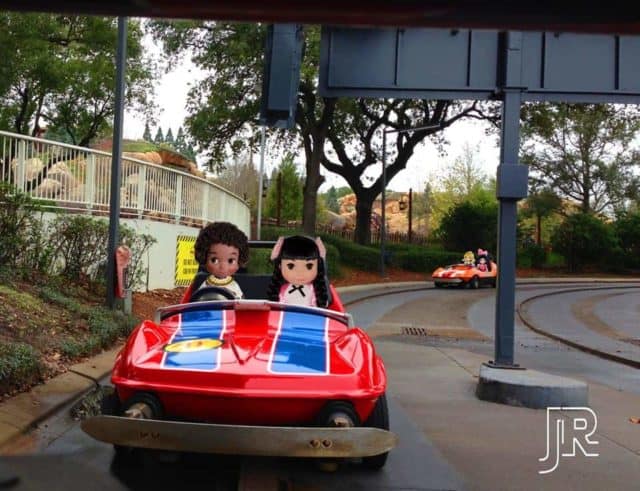 "Lunch at Columbia Harbour House was a tasty idea to cool off and people-watch out the window. Haunted Mansion looks like a long line."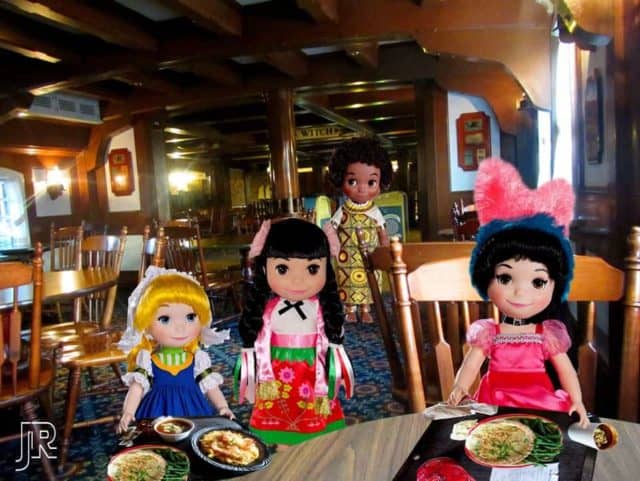 "Taking the Skyliner is a magical way to travel, don't you think?"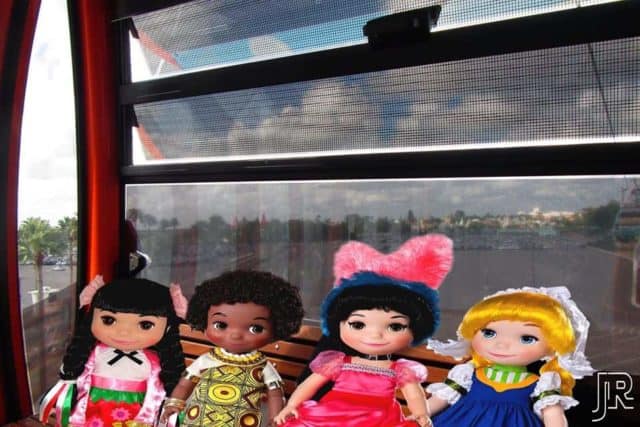 "I want to be the pilot, nobody wants to be the engineer. I guess being gunner is fun, too."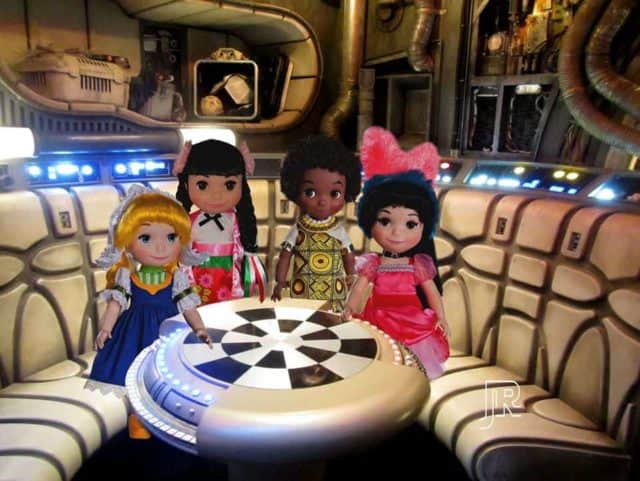 "Selfie with the AT-AT"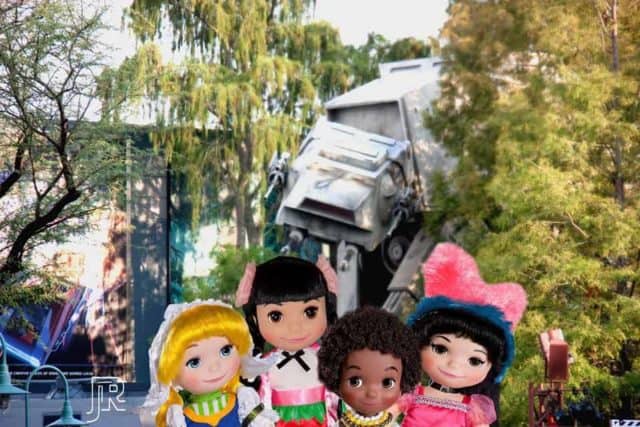 "I got a Bear" "I got a Rabbit"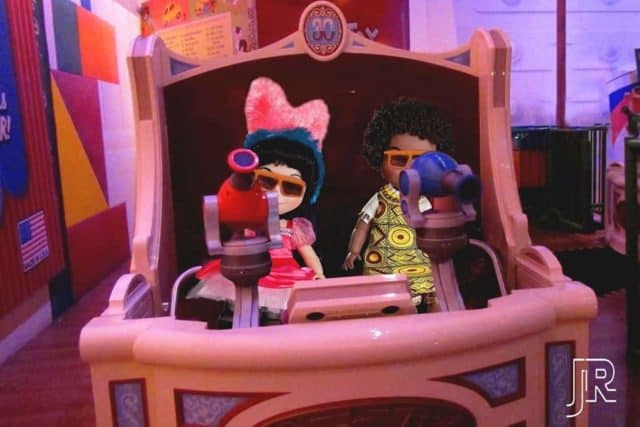 "Swim break is the best break!"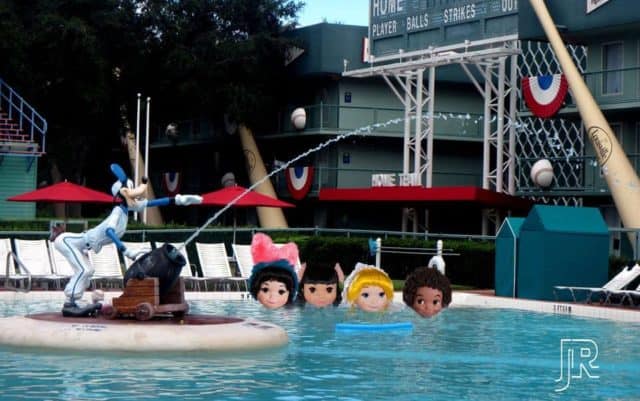 "I love the Flower and Garden Festival at Epcot!"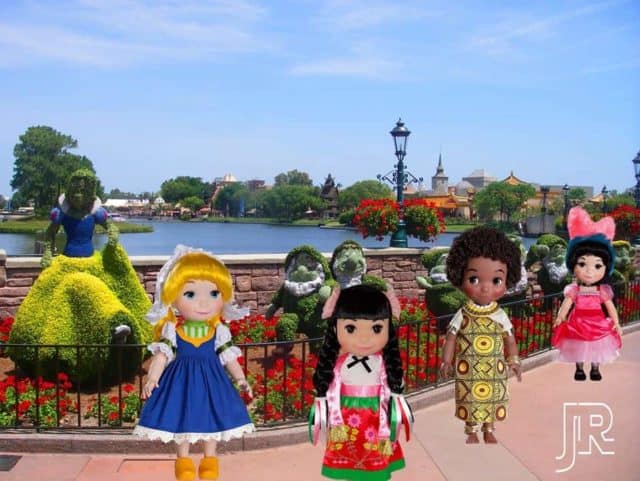 "Should we go ride Frozen Ever After with our FastPass after we visit Anna & Elsa?"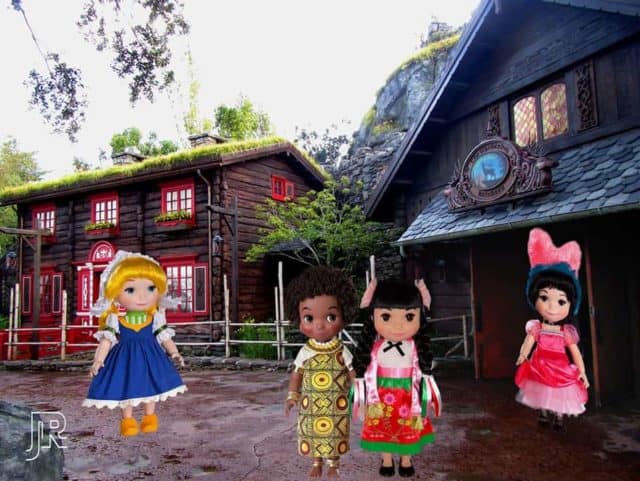 "Who wants to get some tacos?"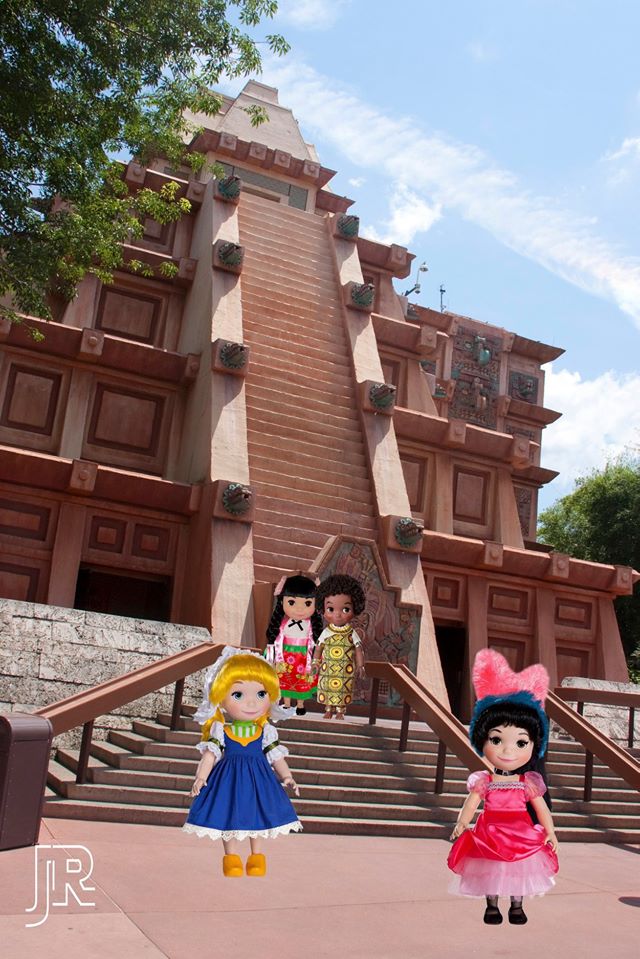 "I wish Imagination was the original Figment ride."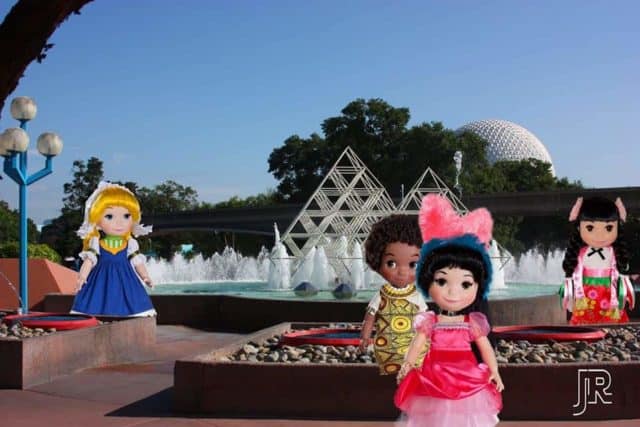 "My Test Track car is going to be the coolest design with giant wheels."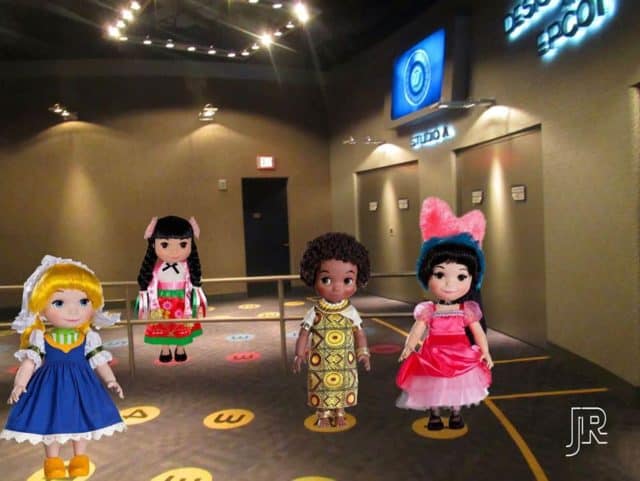 "I hope my car wins the Efficiency test."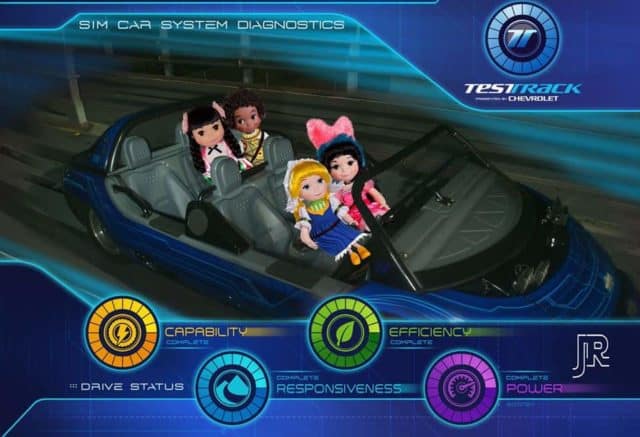 "Purple Wall!"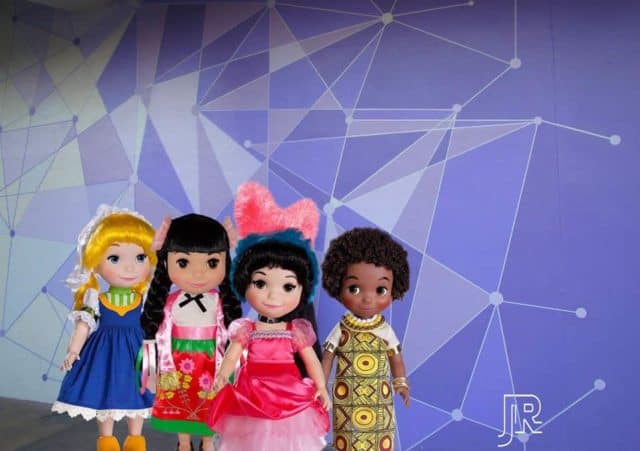 "The video at the end never really seems to go with Spaceship Earth."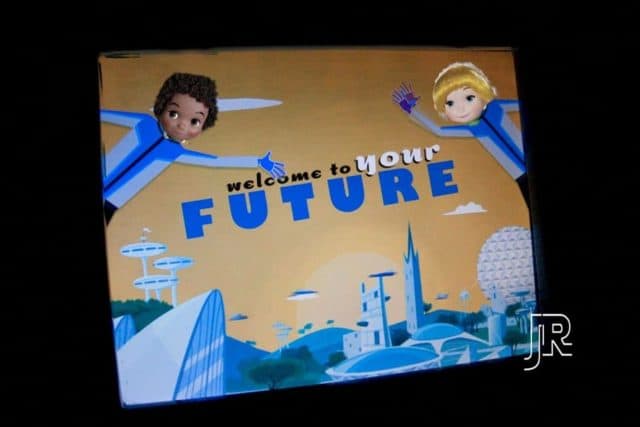 "Let's listen to the land we all love,
nature's plan will shine above,
listen to the land, listen to the land."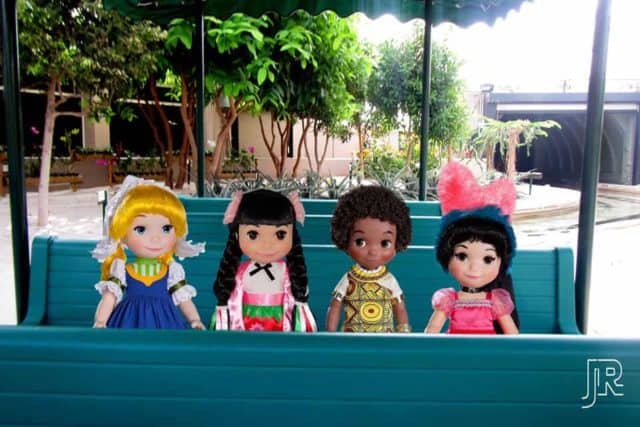 "Nice to see you, Pluto!"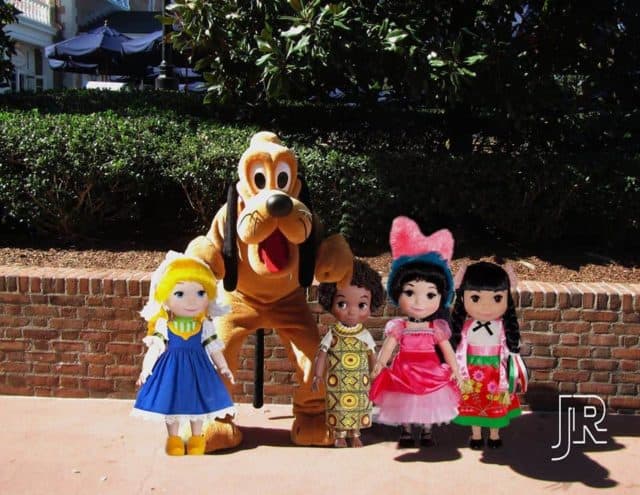 "Why are you standing? There's plenty of seats."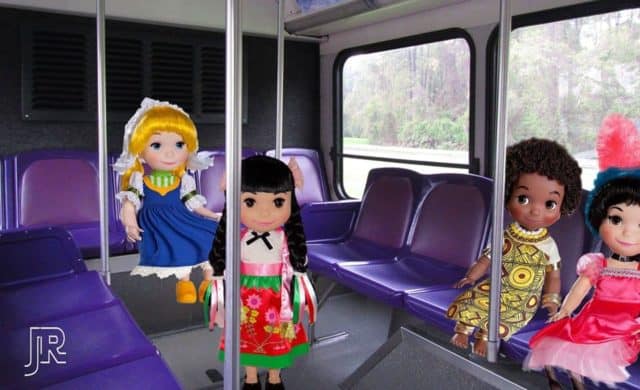 "No spinning in my cup, I'm not the Mad Hatter you know!"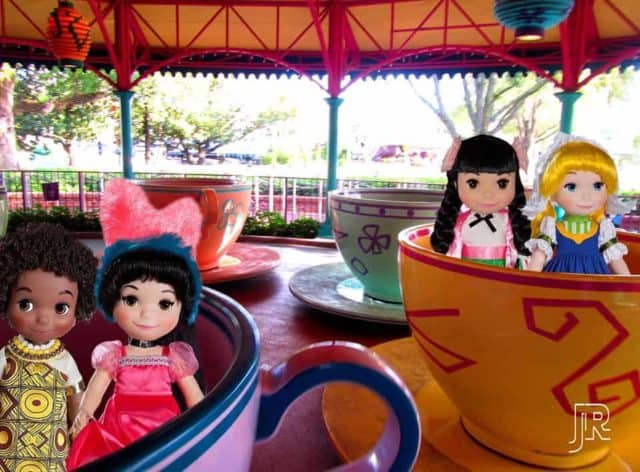 "Have a Magical Day!"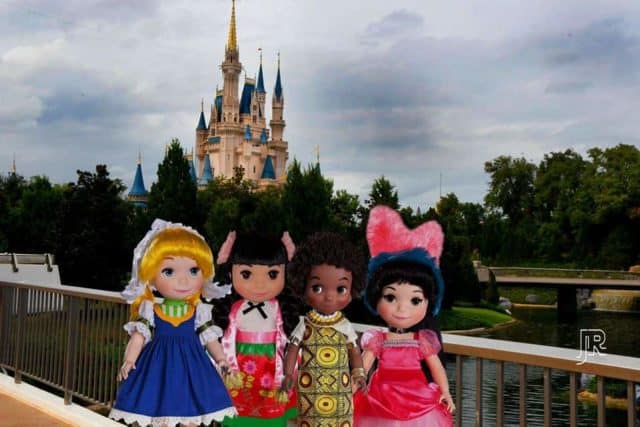 "Why are we rope dropping Pecos Bill for lunch? I don't even like it."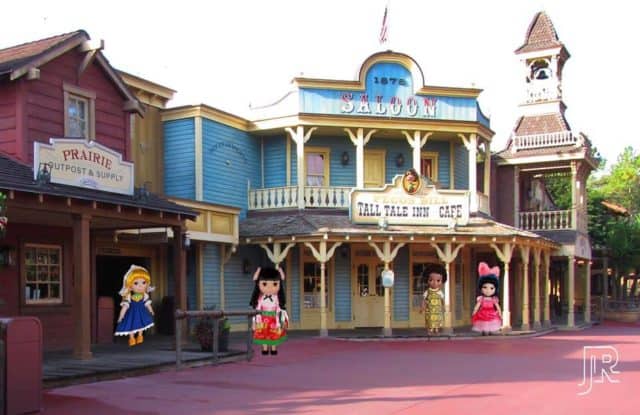 "Who is ready for a 2-week safari?"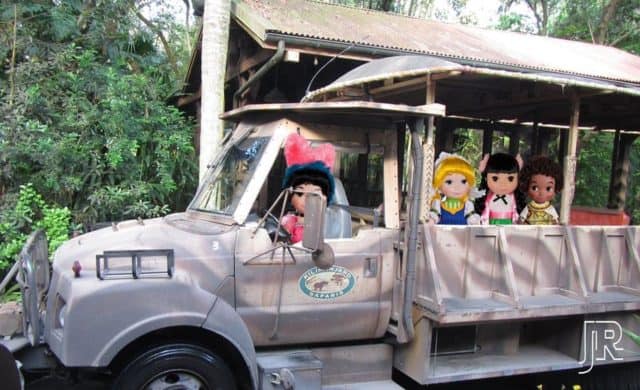 "The Maharajah Jungle Trek is fun, but I don't see any tigers."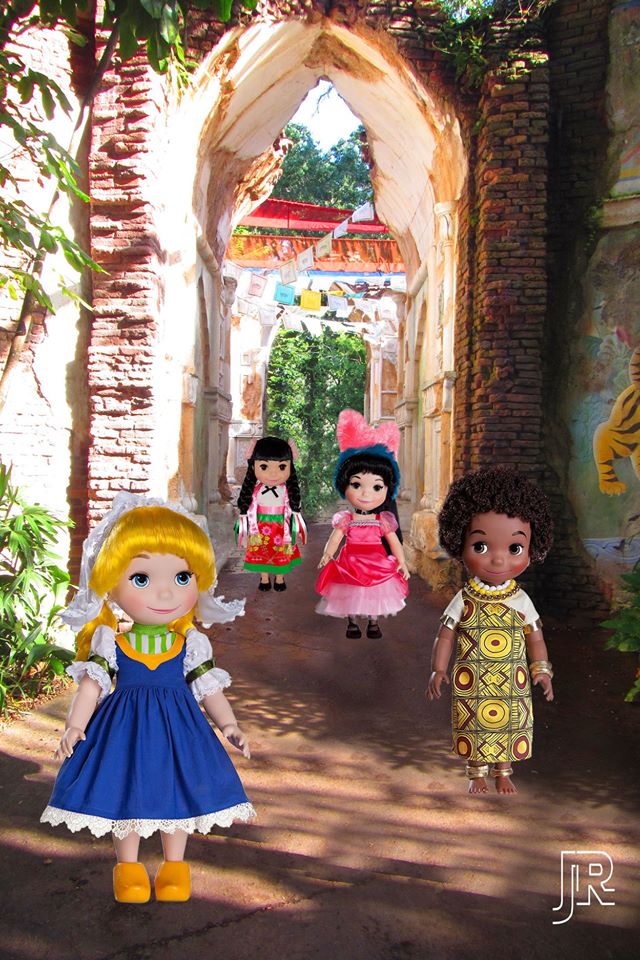 "The Yeti, ahhhhhhhh!"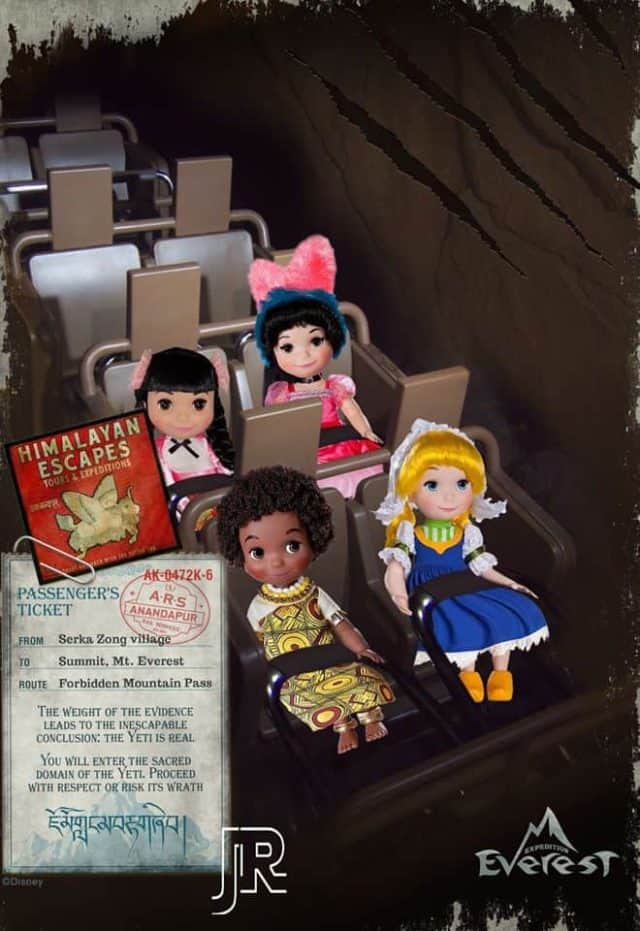 "Oel ngati kameie" "Flight of Passage has no wait!"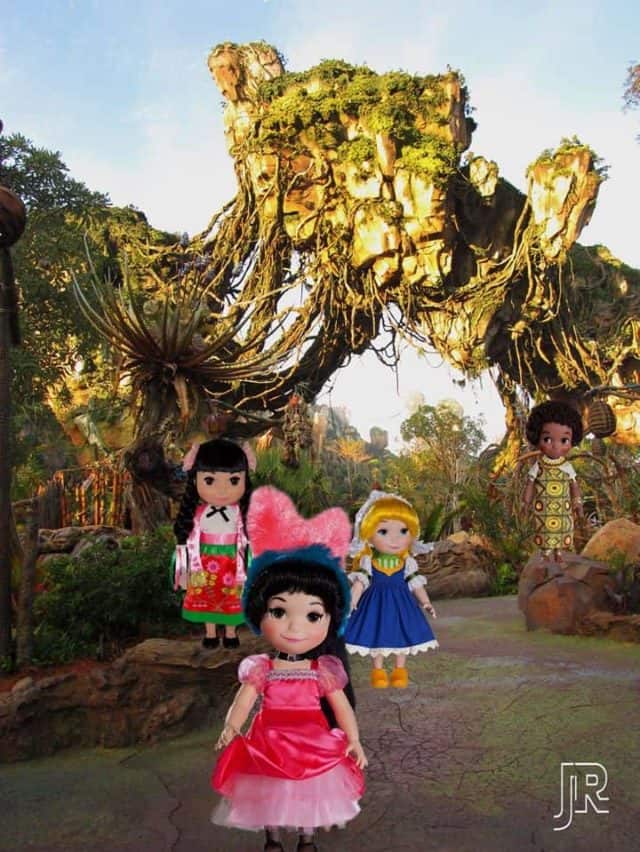 "I hope I don't get sick on Primeval Whirl this time."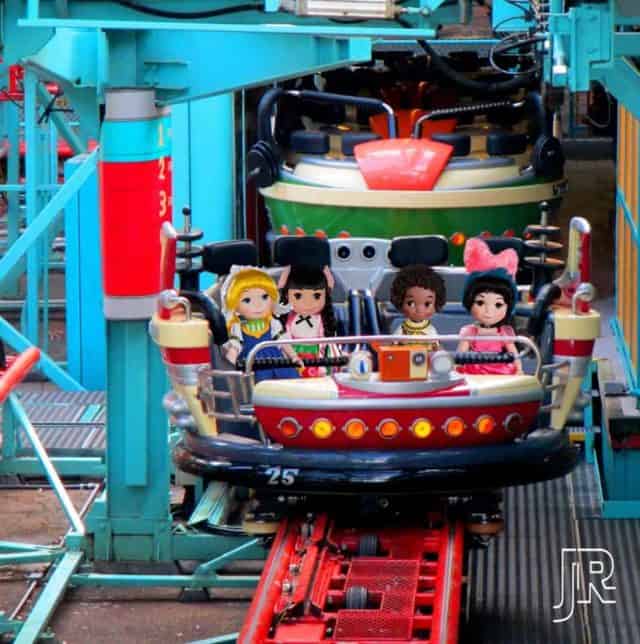 "Tilt the dinosaur, will you!"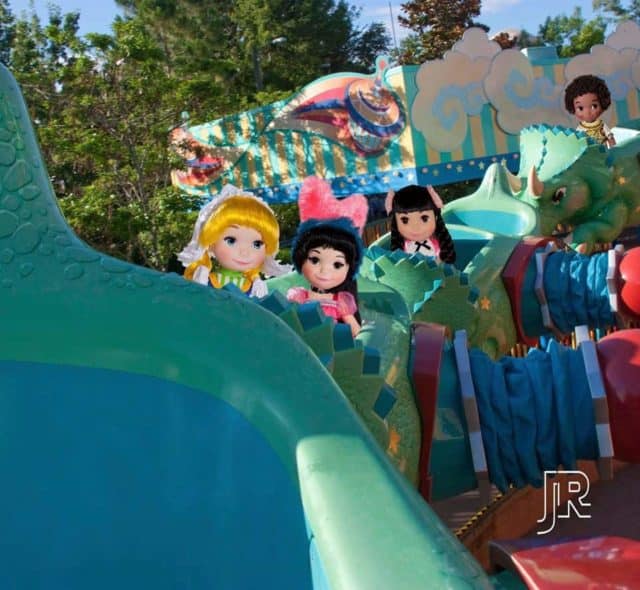 "Who is going to get soaked?!"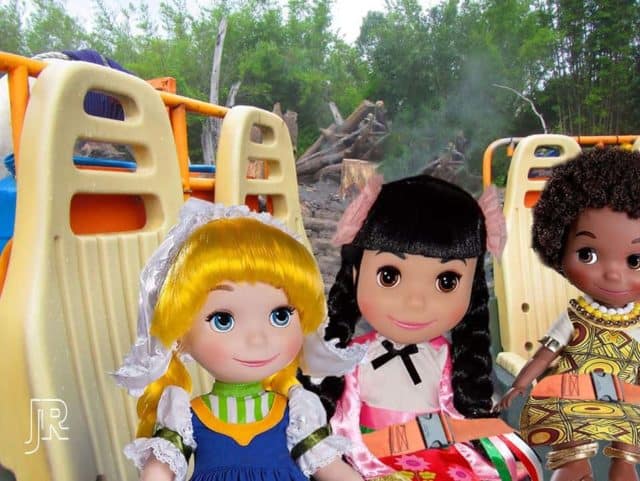 "We should stay at Art of Animation sometime!"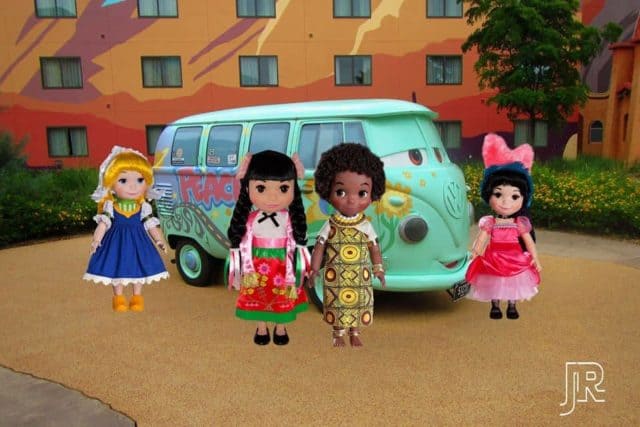 "I'm so glad we switched over to Wilderness Lodge for part of the trip. I love the theming here!"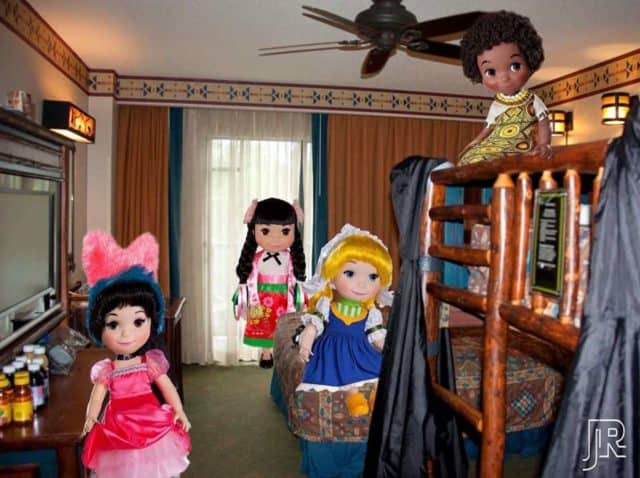 "The boat is my favorite transportation."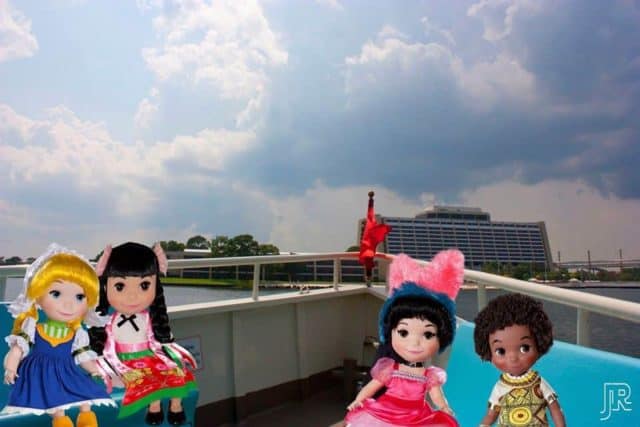 "Why do we have to pose by this window on Main St. every year? I don't want to."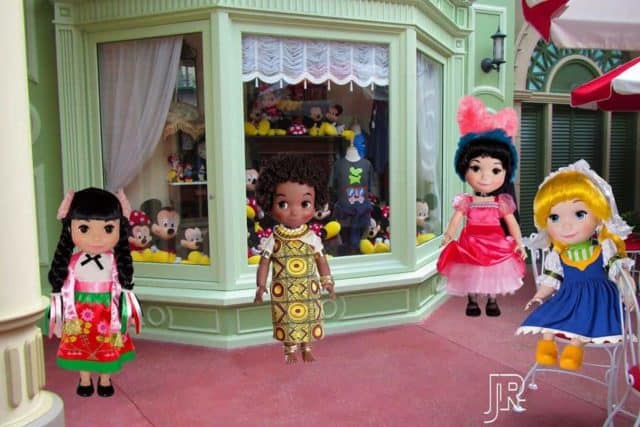 "I'm buying all the fudge, what about you?"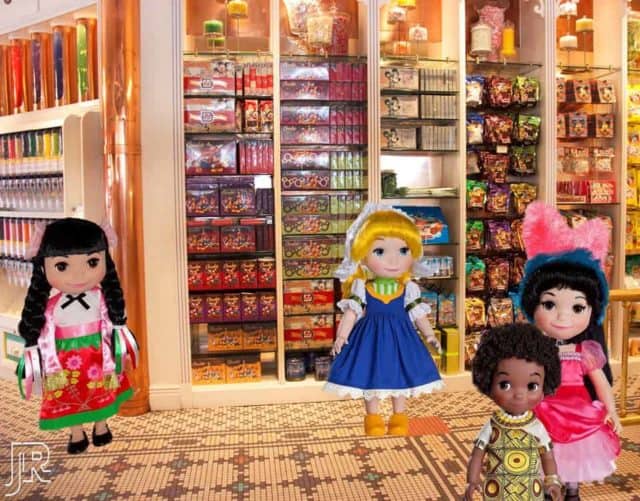 "Everybody has a Laughin' Place."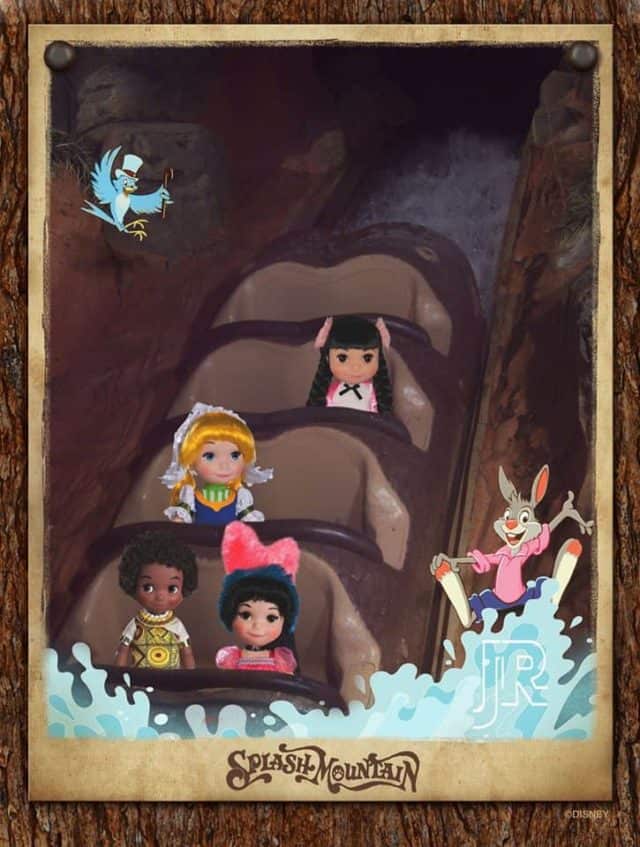 "The wildest ride in the wilderness."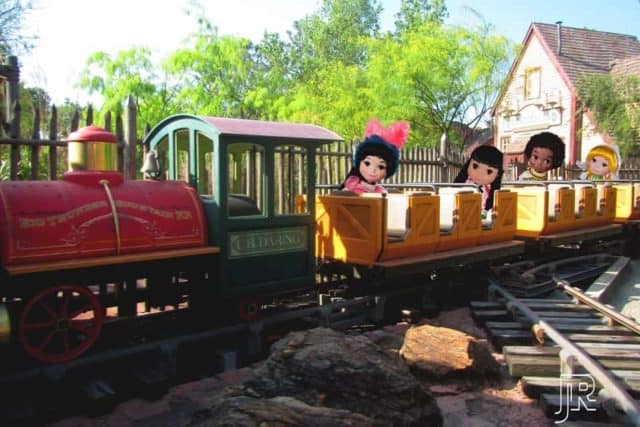 "Are we getting off on Main Street or staying on for a round trip?"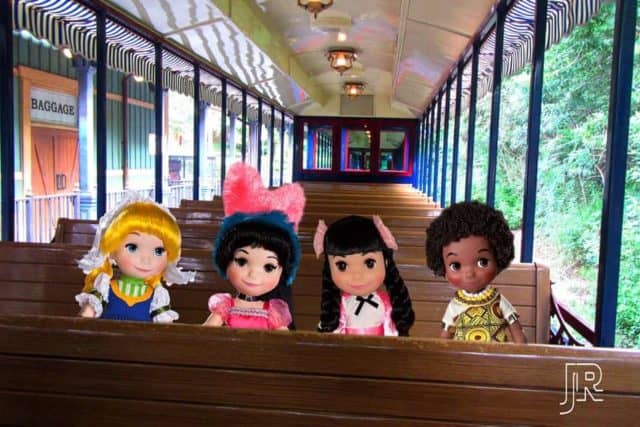 "The caves on Tom Sawyer's Island are full of cave pigs, oink oink!"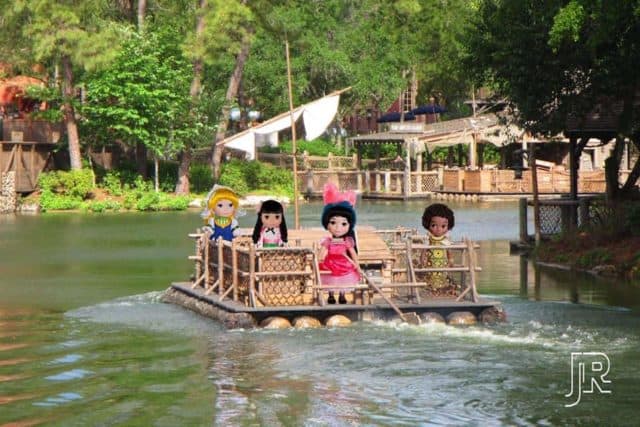 "We've been going in circles on Tom Sawyer's Island. Let's find a cave."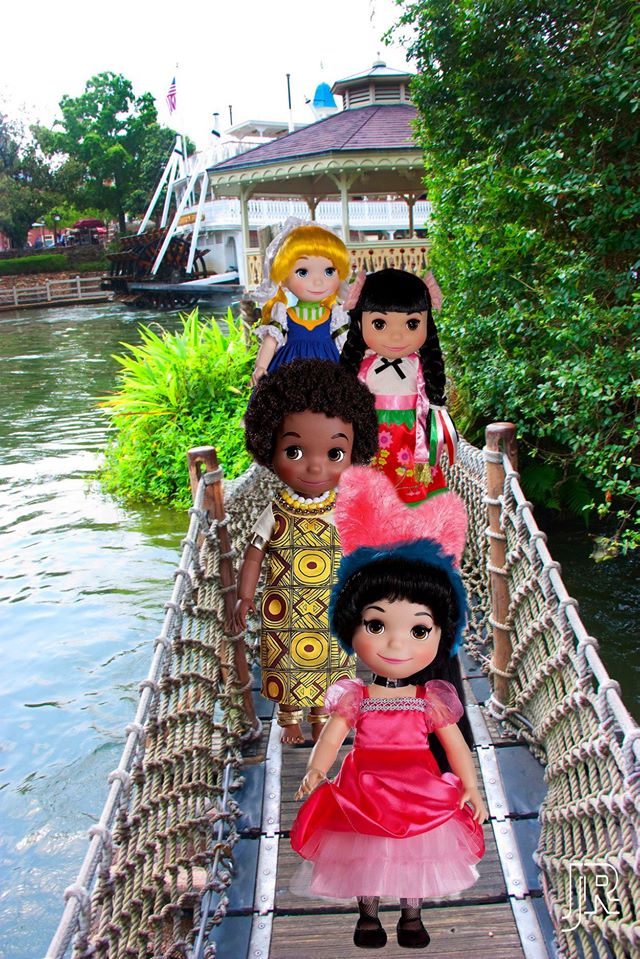 "The backside of water is my favorite part." "Trader Sam will trade you two heads for one of yours."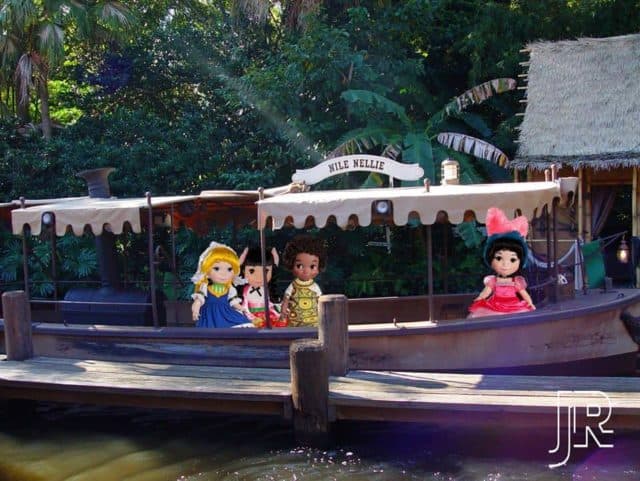 "Crystal Palace breakfast is so good. Piglet, do you like bacon?"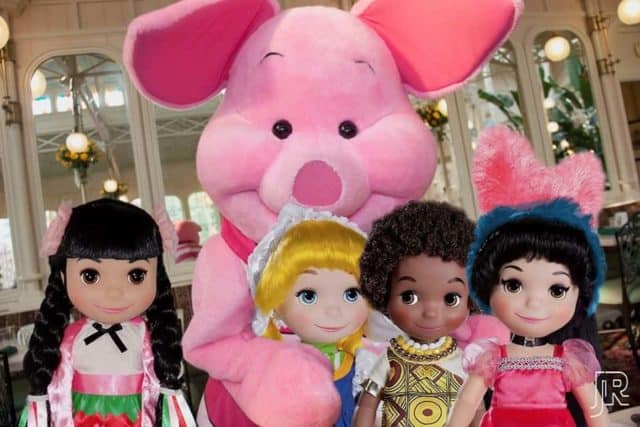 "I'm so full, I think I ate like 20 desserts."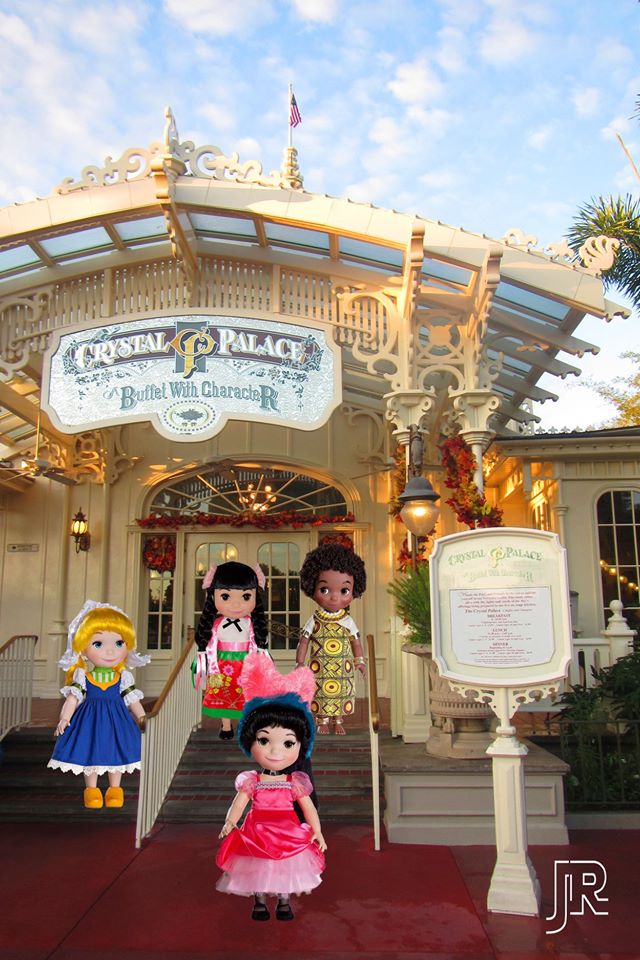 "Time to get off Peter Pan, let's ride small world next."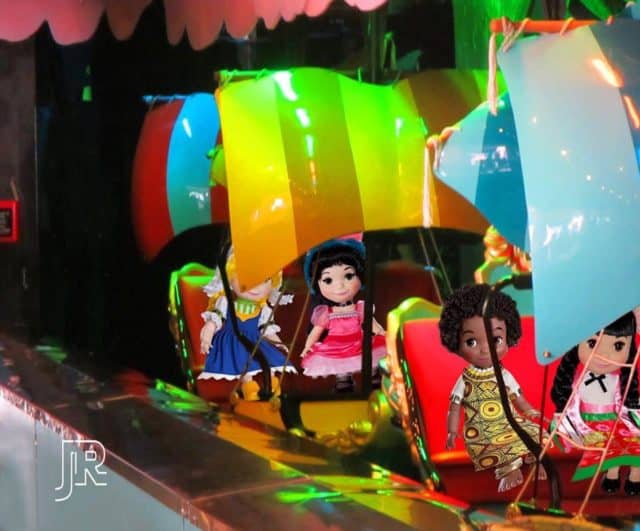 "Look, there's the small world boat, wave!"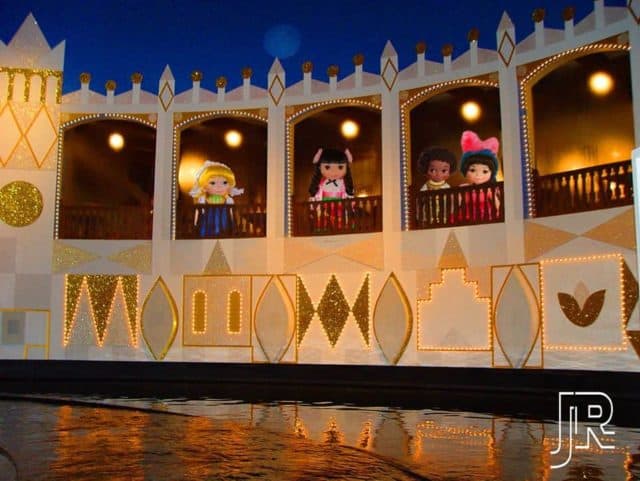 We hope these photos of the small world dolls taking over the parks made you smile! They sure do look like they're having fun. What I wouldn't give to be sitting with them at Pinocchio Village Haus watching the "it's a small world" boats go by.
Just for fun – check out this virtual ride through of "it's a small world" we shared recently!
Now more than ever we all need to hear these words:
"It's a world of laughter
A world of tears
It's a world of hopes
And a world of fears
There's so much that we share
That it's time we're aware
It's a small world after all"
What do you think of these photos? Are there any other places you would like to send the dolls to go see at Disney? Comment on Facebook and tell us which are your favorites!
Ashley Beckwith McKellar
Follow me on Instagram: @disneyparksmom