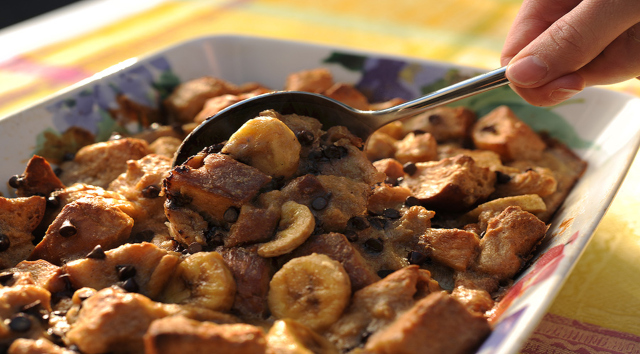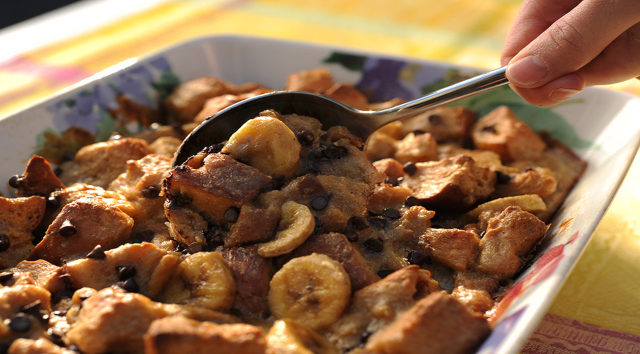 During these uncertain times, Disney has done a great job of sharing fun entertainment and activities to do right from the comfort of your own home. One of the best things they have done is sharing recipes of some of our favorite snacks and dishes from the parks. Are you looking for more?
We have already seen their famous churro recipe, the yummy Dole Whip, and Walt's Famous Chili.
Last week for "National Grilled Cheese Day", they shared the Grilled 3-Cheese Sandwich from Woody's Lunch Box.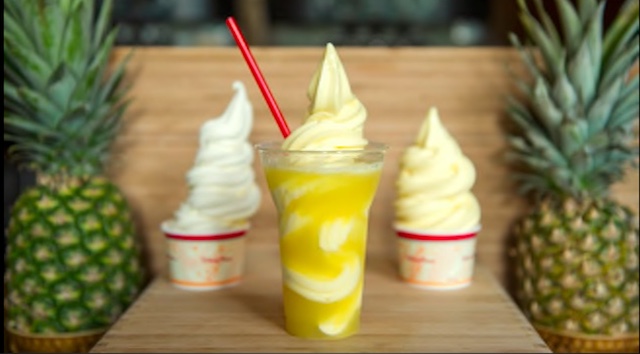 Some of our writers have even shared how they are bringing the taste of Disney into their homes, like Mickey Pancakes and having character breakfasts at home.
I enjoyed her review so much that I bought myself a Mickey waffle maker and made them for my family too. The waffles really did taste just like they do in the parks!
Disney's PCH Grill
If you have visited Disneyland, you might have dined at Disney's PCH Grill in Disney's Paradise Pier Hotel.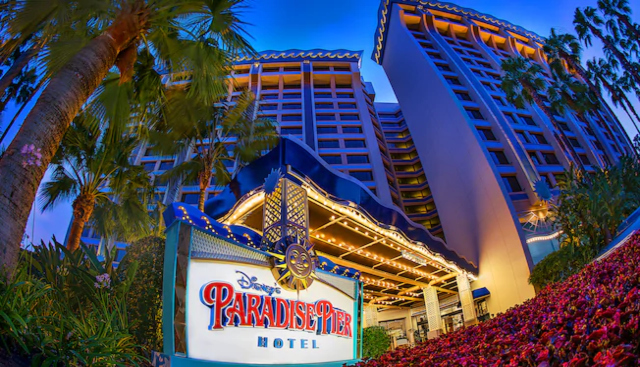 One of the character breakfast meals guests enjoy going to is Donald Duck's Seaside Breakfast. Food selections include eggs benedict, scrambled eggs, chilaquiles, and chicken and waffles.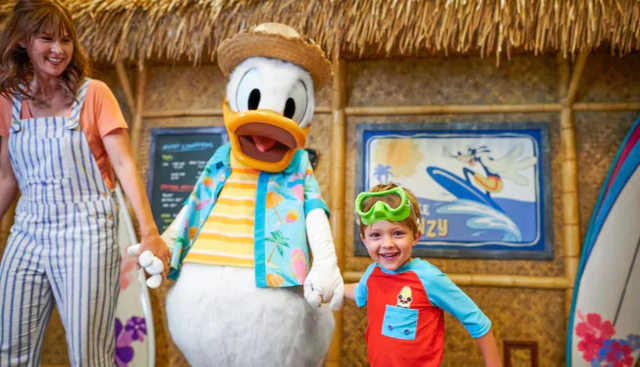 Children (and adults) love Mickey waffles, Minnie pancakes, and Banana Foster French Toast. If you are a huge fan of the Banana Foster French Toast, you are in for a treat because here is the recipe!
Chocolate, Peanut Butter, Banana French Toast
Ingredients
8 thick slices day-old challah bread
2 ripe bananas
1/4 cup chocolate chips
1/2 cup creamy peanut butter
6 eggs, lightly beaten
3/4 cup low-fat chocolate milk
1 teaspoon ground cinnamon
1/4 teaspoon salt
Chocolate syrup and powdered sugar, optional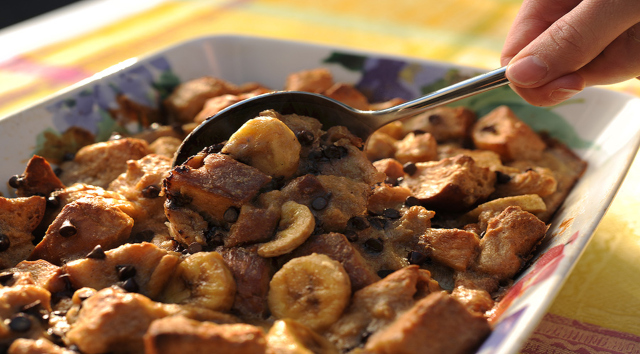 Directions
Preheat oven to 350ºF. Coat a 9x13x2-inch baking pan with nonstick spray. Set aside.
Cut bread into 1-inch cubes and place in a large bowl. Slice bananas into 1/2-inch slices, and add to bowl. Stir in chocolate chips.
Combine peanut butter, eggs, chocolate milk, cinnamon, and salt in a blender. Process until smooth.
Pour egg mixture over bread mixture. Stir gently until bread cubes have absorbed egg mixture.
Pour mixture into prepared baking pan. Bake for 35 to 40 minutes, or until top is golden brown.
Before serving, drizzle with chocolate syrup and dust with powdered sugar, if desired.
If you want a printable version of the recipe, go here.
That sounds amazing, and I am excited to try this at home! What is better than peanut butter, bananas, and chocolate? Yum! Yum!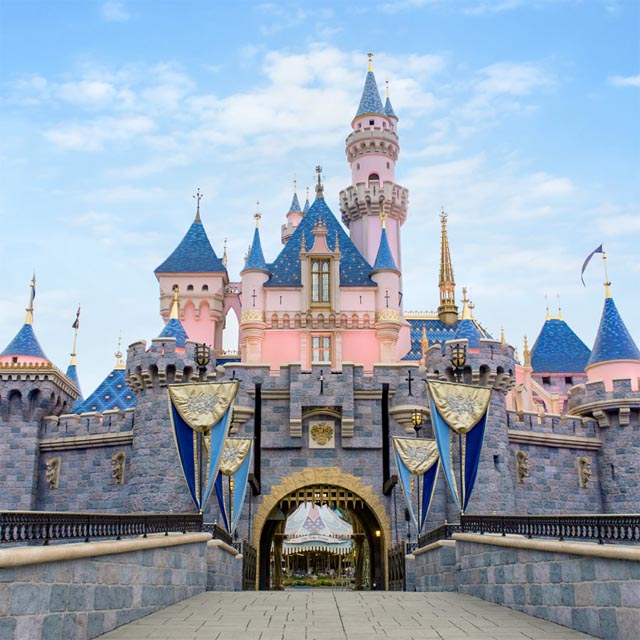 One of the things about this recipe is that it is one of the dishes that rotate seasonally on the menu. So, if you missed trying it because it was not on the menu when you visited, now you have a chance to enjoy it all year round.
We are hoping everyone is staying healthy and safe. We hope that many of you are enjoying the recipes that Disney is sharing too!
What recipes have you tried making at home? Tell us about it in the comments below or on Facebook. You can also share them with the KtP crew Facebook group!
Maggie Baltz