It seems that special movie makeup collaborations have become the new normal lately. That is just fine with me! I sometimes think, "do I really need another eyeshadow palette?" but then my inner Ariel comes out and sings, "I want more!"
I have shared with you numerous Disney collections that have been released from ColourPop Cosmetics such as the Midnight Masquerade Collection, Frozen 2 Collection, and the new Mulan Collection.
This time, surprisingly, the newest collaboration isn't with ColourPop but with Ulta Beauty.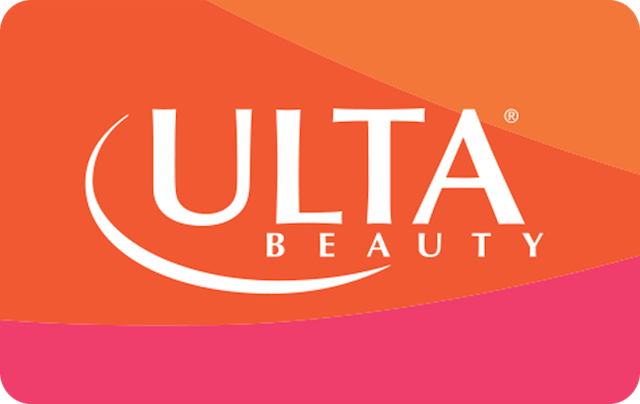 Marvel Studios has teamed up with Ulta to create a special line of products to celebrate the upcoming release of the New Black Widow movie! While we may have to wait a little longer for the release of Black Widow in theaters, we can at least channel our inner Natasha from the comfort of our own home!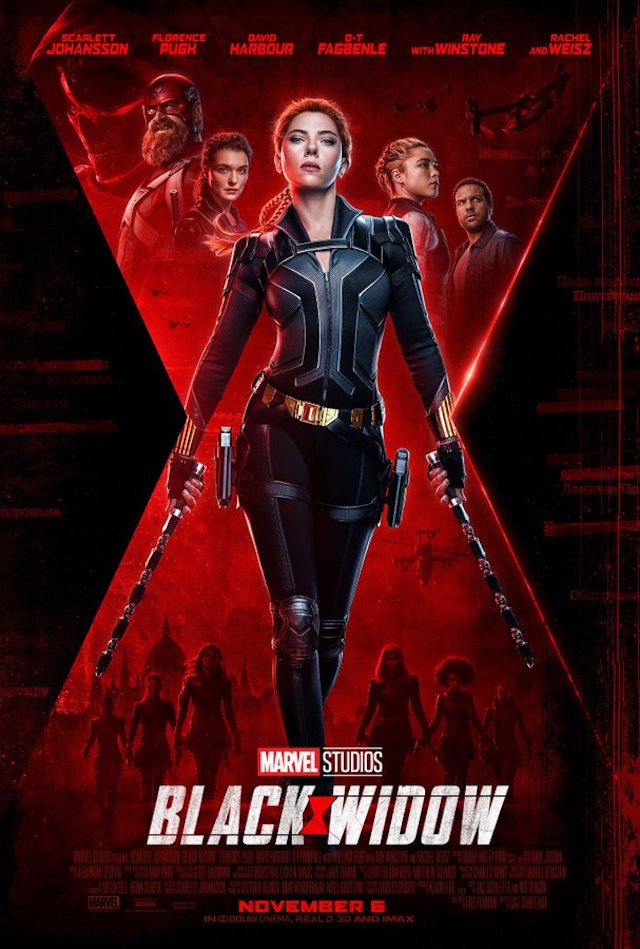 Let's take a closer look at all these amazing new products!
Face Trio Palette
I love a good face palette! They can be a great starter kit when learning the ropes of contouring. The colors in the Black Widow palette are a great combination. There are two palettes to choose from based on your skin tone. Each palette contains a highlighter, blush and bronzer shade for $16.
Light Palette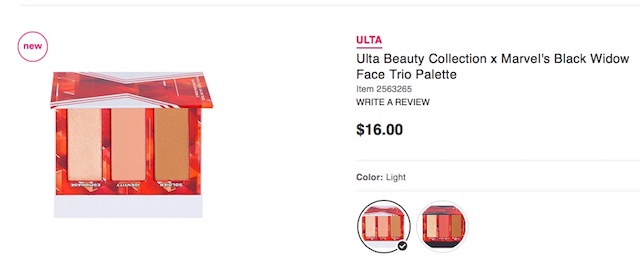 The light palette is perfect for pale and cool tone skin shades. I am super fair-skinned and always try to find pink and peachy colors to warm up my tone a bit. This palette is the perfect blend of rose gold, peach, and light bronze colors.
Shades:
Espionage (rose gold highlighter)
Identity (matte peachy nude blush)
Soldier (matte light warm bronzer)
Dark Palette

This palette is best suited for warm and deep skin tones. The colors are more vibrate and emphasize golds and a darker pink blush.
Shades:
Electric (gold highlighter)
Intelligence (matte medium pink blush)
Mission (matte deep warm bronzer)
If you are new to contouring these would be a great starter palette. Always start off lightly with color. You can add more, but it's harder to remove it without removing your base foundation.
Keep in mind, bronzer and contour shades are two different things. Contour is always matte and is designed to create a shadow effect and is applied beginning at the hairline by the ear swept under the cheekbone in the concave of the cheek.
I also apply contour along the bottom jawline. This creates definition and makes the face appear slimmer.
Bronzer is used to create warmth and often contains shimmer. You want to apply it where the natural sunlight would hit your face. If you use it as a contour, you will notice that your face will look muddy or orange. It can be applied to the cheekbones also, but you don't put it in the same place as your contour. You want to put it on the cheekbone line (between the contour and blush).
I also put bronzer at the top of my forehead hairline. This helps to shorten the face, especially if you have an oval face or high forehead. You can also bring the bronzer down along the side hairline (think of tracing the #3 with your brush from the tip of the forehead hairline into the cheekbone and down the side of the jaw bone).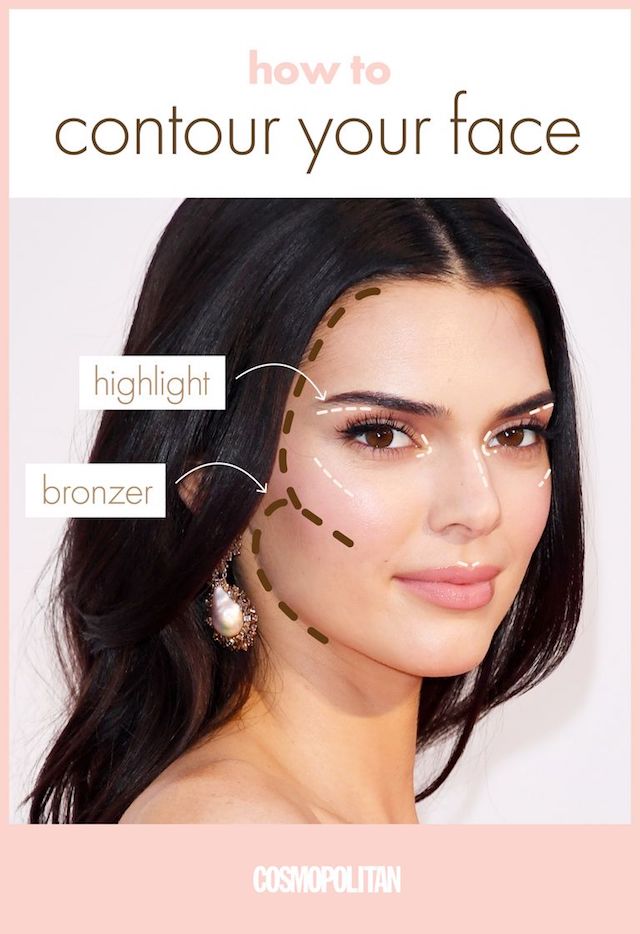 Blush gets applied to the apples of the cheeks and can be swept lightly up towards the hairline. Remember, less is more!
Highlighter can be applied above on the highest point of the cheekbone and under the eyebrow to make the eyes appear brighter.
Lip Kit Duo
Lipstick is my absolute favorite makeup product. I love to blend colors together to create new looks and I often try to match my lipstick with my outfit. What is super awesome about this lip collection is that you get both the lipstick and the matching lip liner for just $16!
This collection also comes with 4 different color options…
Fearless Duo (deep red)

Stealthy Duo (deep berry)

Courageous Duo (dusty mauve)

Strong Duo (nude pink)

I love all these shades! Both the names and the colors are completely fitting for the Black Widow herself.
Vinyl Lip Gloss
If you are looking for some lighter shades or something extra smooth and glossy to throw on top of your new lip duo shade, be sure to check out these Black Widow inspired lip glosses! They also come in 4 unique shades and cost $10 each.
Siberian Frost (clear with rose shimmer)

Norway (beige nude)

New York (cool pink)

Budapest (classic red)

Black Widow Eye Shadow Palette
After lipstick, eyeshadows are my next favorite makeup product. I love to blend colors together to create different looks. With this Black Widow palette, you will definitely be armed and ready with a bunch of great nude and bold colors.
For just $20 you get 12 different shades in both matte and shimmer finishes.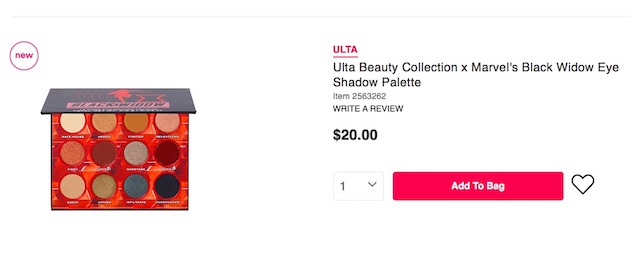 Shades:
Row 1: Safe House (matte cream), Heroic (metallic gold), Fighter (matte golden brown), Relentless (metallic rosy brown)
Row 2: Fiery (metallic burnt orange), Covert (matte brick red), Sabotage (metallic deep silver), Powder (matte deep maroon)
Row 3: Agent (matte beige), Cipher (metallic olive), Infiltrate (metallic navy), Undercover (matte deep navy)
Black Widow Makeup Brushes
There are 4 different brushes available in this collection. Each one features a black brush head that graduates to a red tip at the end and a black to white handle.
Precision Flat Brush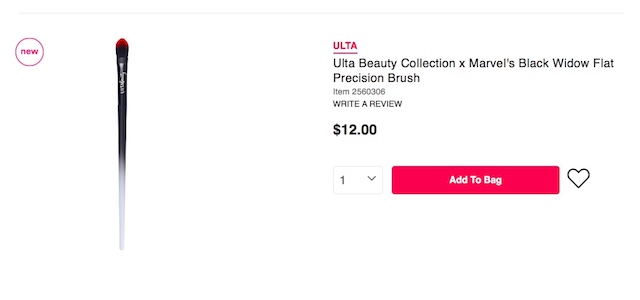 The precision flat brush costs $12 and would be perfect to apply those new eyeshadow shades to the lid of the eyes.
Tapered Crease Brush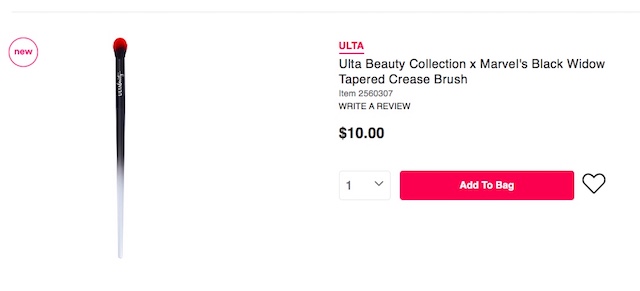 This tapered brush costs $10 and is perfect for applying those deeper colors to the crease of the eyelid and outer corner. Be sure to build your color gradually and use windshield wiper motions to apply the color.
This brush can also be used to lightly apply highlighter to the tops of the cheekbones and browbone.
Powder Brush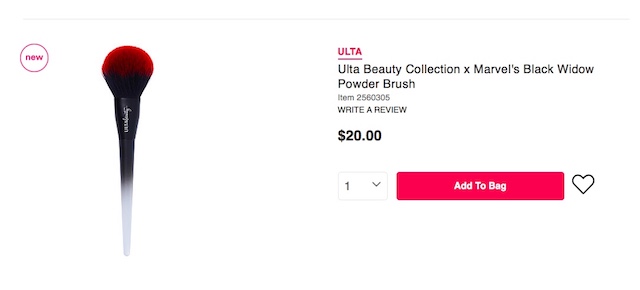 The powder brush costs $20 but can be used to apply multiple products including your foundation or setting powder and your blush.
Angled Blush Brush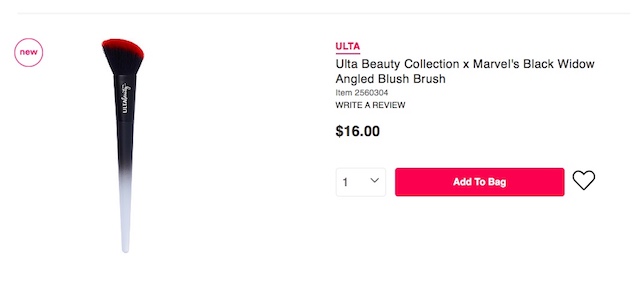 This brush is perfect for blush and contour shades. You will have more precision when applying the products to your face. It costs just $16.
Makeup Bags
There are three different makeup bags to choose from. Be sure to grab them to keep all your new Black Widow makeup together in one place. They would be the perfect size to throw in a suitcase and take on your next vacation.
Weekender Bag
This weekender bag comes with two inner zipper compartments to store all of your essentials in while you are on the go. The bag costs $28.
Organizer Bag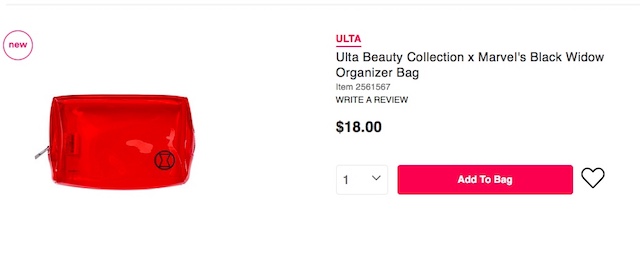 For $18, you can pick out this fabulously red organizer bag. It sized to hold all of your makeup essentials.
Round Top Bag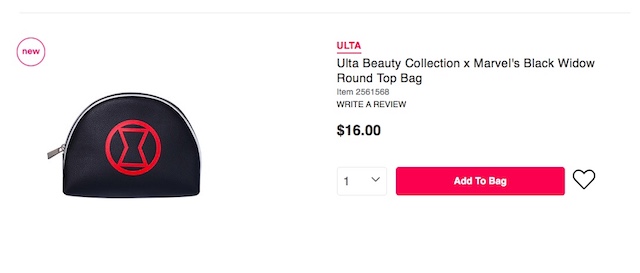 If you are still looking for something a bit smaller, be sure to grab this striking black round top bag with the black widow emblem on the front for $16.
There are so many awesome products in this collection! I can't wait to give them a try! Be sure to check out the Black Widow Trailer while you anxiously await the release of the new film!
What is your favorite item in this collection? Have you purchased any of these? Let us know on KennythePirate's facebook page and on our KtP Crew facebook group!
-Christina