As the Coronavirus continues to spread, events and venues continue to close, cancel, or postpone. Disney World has not been immune to this.
With the continued need for social distancing, events around the country have been postponed or all-out canceled. Even the Boston Marathon has decided to postpone their race until September.
Disney has just announced that the Star Wars Rival Run Weekend has been CANCELED. Out of an abundance of caution, they have made this decision.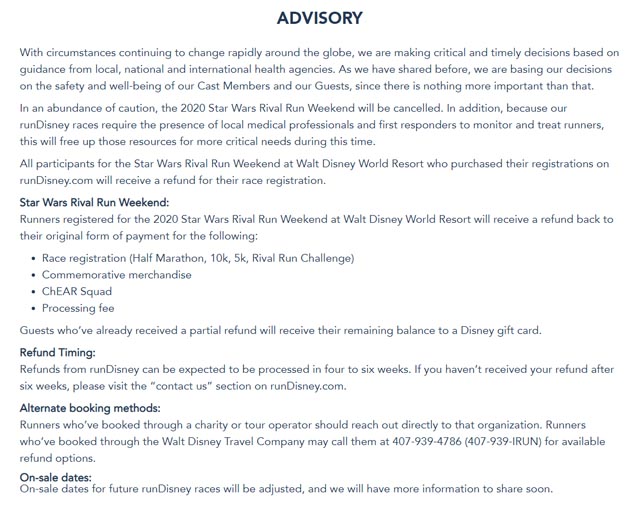 This is a hard decision for Disney to make. Runners train for months in preparation for these events. However, an event this large puts people at high risk for spreading any illnesses.
Runners travel from all over the world to partake in these events, and then placed in small contained areas with lots of other people. Even though this is disappointing for all runners, it is a wise decision.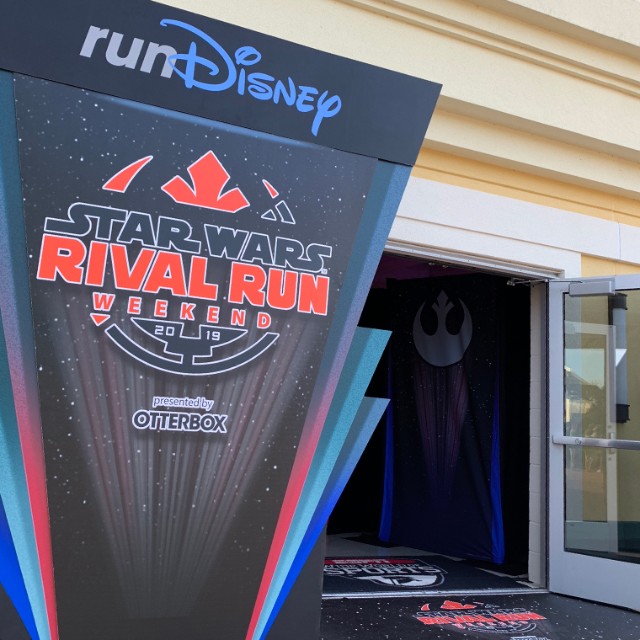 Disney always has its' guests in mind when making decisions, and I am sure it was not made lightly. The last race that was canceled was the Half Marathon of the Walt Disney World Marathon Weekend in 2017. This race was canceled due to the threat of severe storms.
This is extremely disappointing due to the fact it is an anniversary year. The Star Wars weekend is celebrating 5 Years Running.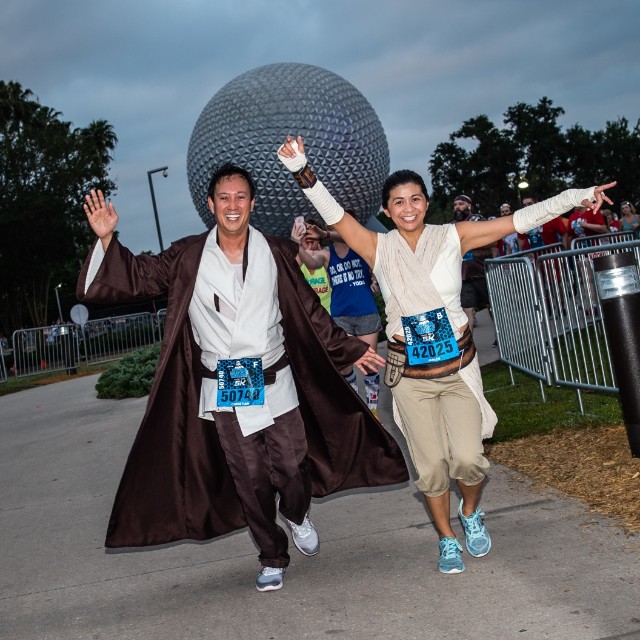 I am sad to have to report this information. I am a runner myself and know how hard we all train and how much we look forward to a race-cation.
Refunds
Disney plans to help runners by refunding their registrations. Refunds from runDisney can be expected to be processed in four to six weeks. If you haven't received your refund after six weeks, please visit the "contact us" section on runDisney.com.
Runners who've booked through a charity or tour operator should reach out directly to that organization. Runners who've booked through the Walt Disney Travel Company may call them at 407-939-4786 (407-939-IRUN) for available refund options.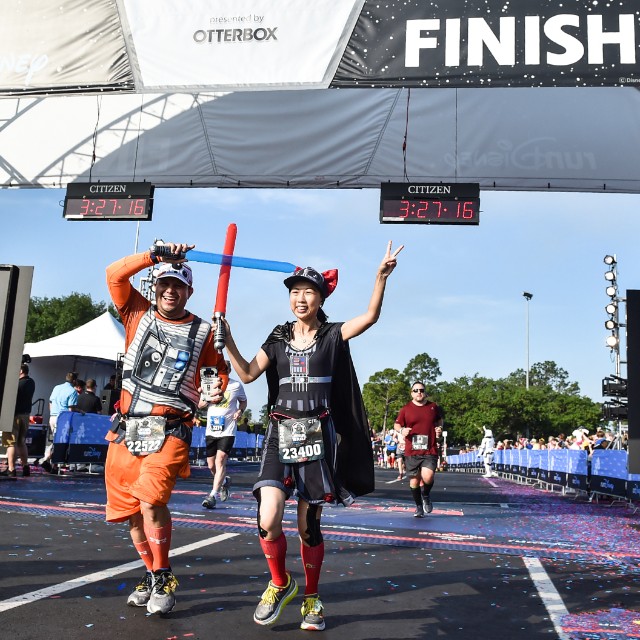 Disney World temporarily CLOSED March 16, 20200 due to the Coronavirus. Disney hotels closed Friday, March 20, 2020 at 5 p.m.
I am so sorry runners. I hope that the accommodations Disney has put in place work for you. This is disappointing to all of us.
What do you think of Disney's decision to cancel the Star Wars Half Marathon Weekend? Let us know on the Kenny the Pirate Facebook page. Don't forget to join the KtP crew page too!
-Heather Alosa