Oh boy, oh boy! There is a lot of excitement with Mickey & Minnie coming soon to Hollywood Studios.
Guests are eagerly anticipating the opening of Mickey and Minnie's Runaway Railway, which is set to debut on March 4, 2020.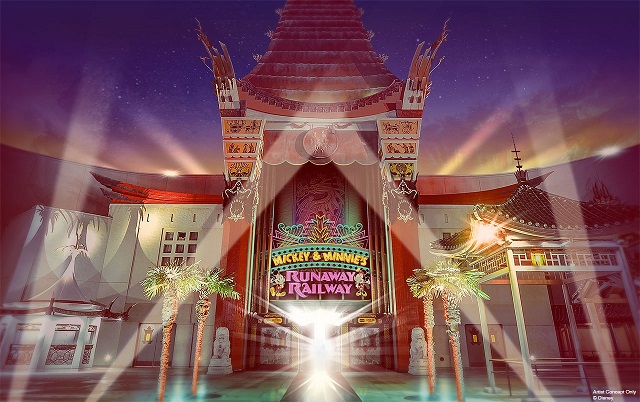 As previously reported here, the new attraction will feature two storylines into one attraction. The ride is the first ride ever dedicated to Mickey Mouse. I think it's about time Mickey has his very own ride, don't you think?
Along with the new attraction also comes the newly re-imagined Mickey Shorts Theater which is also set to debut on March 4th.
It has been announced today that one of the shorts that will be featured is Vacation Fun!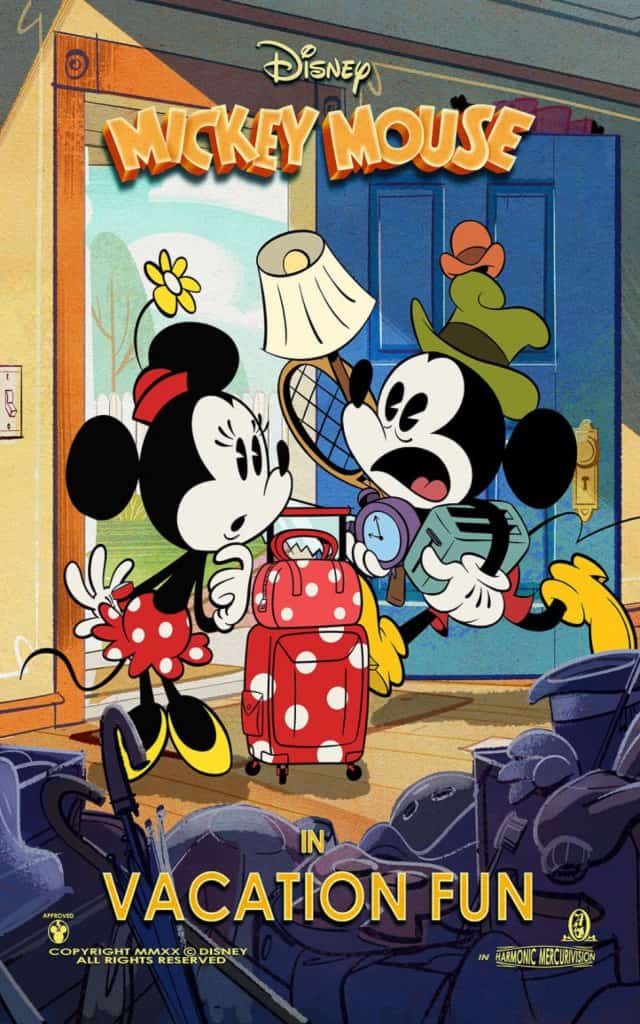 From DisneyParks Blog, "The original animated short, "Vacation Fun," celebrates Mickey and Minnie's favorite vacation memories, plus a few new adventures! "Vacation Fun," which is exclusive to Disney's Hollywood Studios, will feature new animation and clips from favorite Mickey shorts, including Pandamonium, Couples Sweaters, Potatoland, Croissant de Triomphe, Entombed, Dumb Luck, Al Rojo Vivo, Yodelburg and Outback at Ya!"
Here is a clip of the short Panda-monium below. What do you think?
After the show, guests will be able to step into life-sized versions of the beloved animated shorts for photo opportunities. Sounds like fun!
Shorts that will be used in the post show photo experience are Yodelburg, Potatoland, Entombed and Panda-monium.
I'm excited about the new attraction and new animated shorts! Have you been able to book your FastPass yet for Mickey and Minnie's Runaway Railway? Remember it is a Tier ONE attraction and with all of the recent changes in the hours at Hollywood Studios, there may be opportunities to grab yours!
Remember to keep following Kenny's Crowd Calendars for any upcoming changes in the park hours.
Are you excited to see the new animated shorts at Mickey Shorts Theater and ride Mickey and Minnie's Runaway Railway at Hollywood Studios? Tell us about it in the comments below or on Facebook! Don't forget you can join Kenny the Pirate's crew too and talk about the new attractions there too.
Maggie Baltz