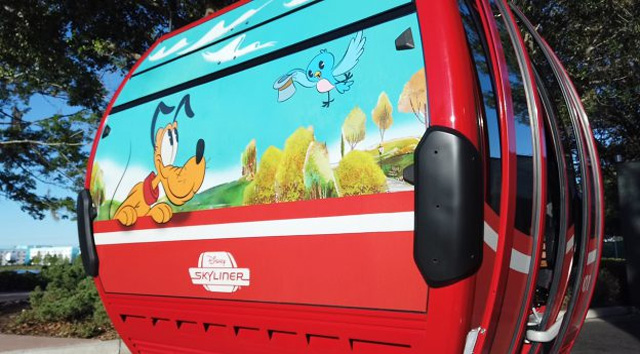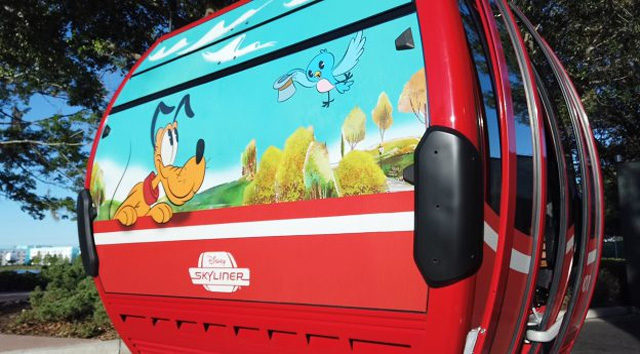 The Skyliner can't catch a break, especially during one of the busiest weeks of the year at Disney World.
Several of the Disney Skyliner routes have been plagued with prolonged downtime today, December 29, including the Caribbean, Riviera, and Epcot lines.
One of the KtP writers, Susan, has a relative visiting Disney World this week. She said at about 12:30 p.m. today the system on the Caribbean line was down. Susan said her relative reported someone working on top of a gondola cabin. Cast Members were letting guests know extra busses were coming to accommodate the malfunctioning Skyliner.
The route to and from Epcot's International Gateway has also been down for much of the day with no reason given.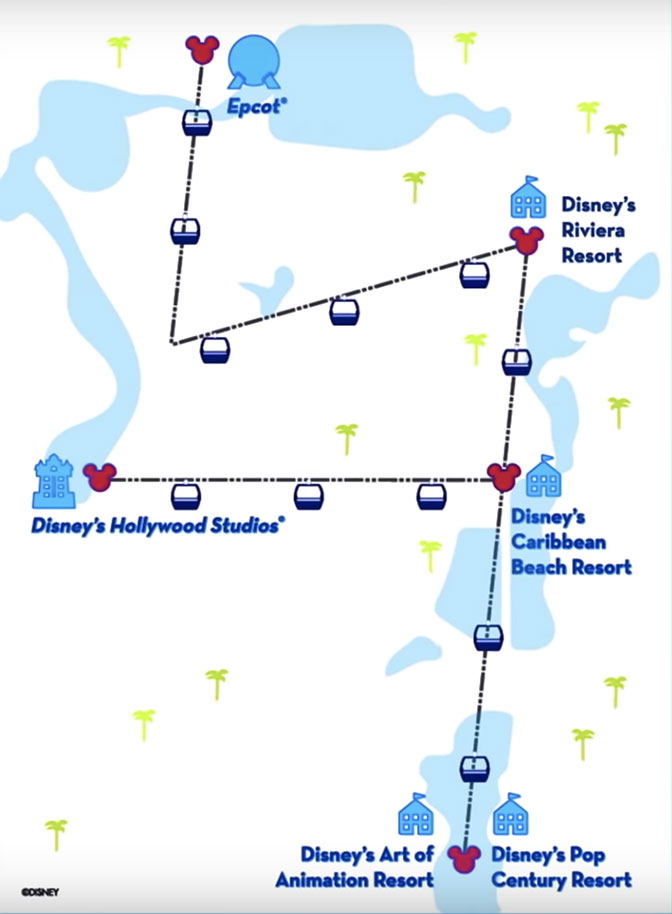 Guests have also been reporting on Twitter and Facebook this evening that the route to and from Riviera Resort has been experiencing issues. People on that particular route were stuck for several minutes and then evacuated off by Cast Members.
It is unclear if there are any guests that are not able to get safely out.
Recently, guest service phone boxes were installed in the cabins that allowed guests to call in if downtime on the Skyliner caused them to miss reservations. It is not to be used for emergency situations.
This is in addition to the emergency phone line and emergency kits in each cabin.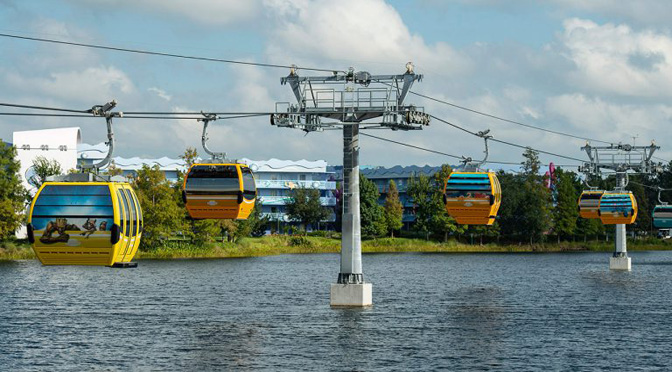 The Skyliner system debuted in late September 2019 but not without a rough start.
Back in October, roughly one week after opening, we reported that an accident on the Skyliner route caused a multiple-cabin collision. Guests were left in the cabins for 3+ hours, finally being rescued by local firefighters.
It led to an extensive investigation by Disney. They reopened over a week later with modified hours.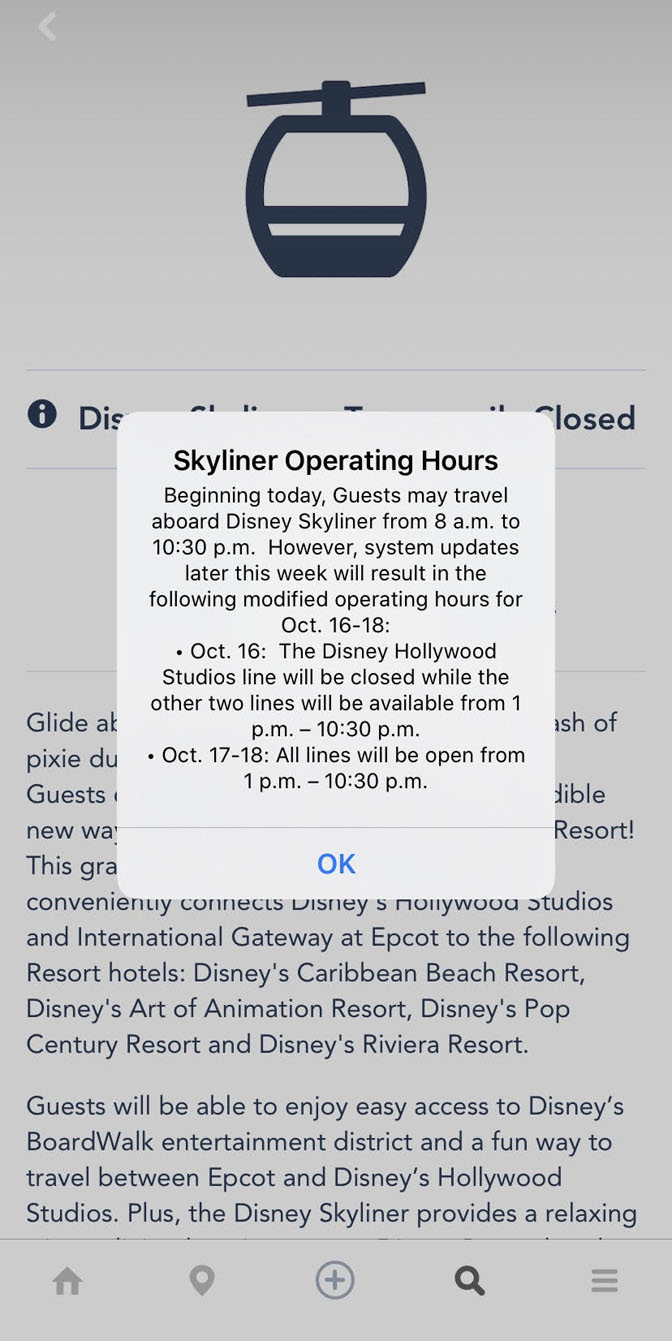 The Skyliner still sees unexpected downtime from time to time, which is unfortunate because it's supposed to be an efficient mode of transportation around Disney property.
Have you gotten to ride on the Disney Skyliner yet? What are your thoughts? Let us know by commenting on this post or sharing on Kenny the Pirate's facebook group!
-Monica S.