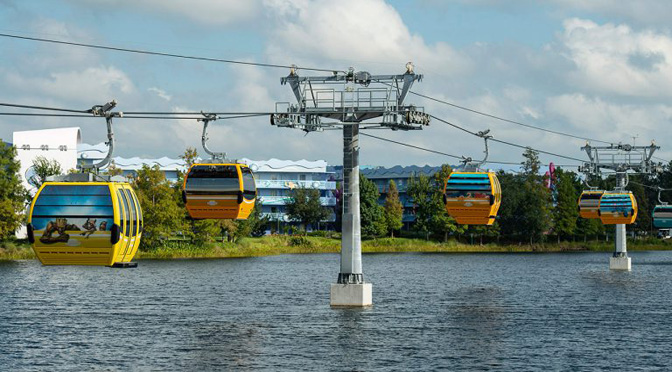 Beginning today, guests may travel on Disney Skyliner. It was closed for over a week following an accident.  However, there will be system updates later this week affecting operating times.
It's been over a week since Disney Skyliner was shut down and it has reopened following a Disney investigation, repairs, and testing. Guests can travel aboard the Disney Skyliner from 8:00 am to 10:30 pm.
[the_ad id='41484′]
However, system updates happening later this week will result in modified operating hours:
October 16: The Hollywood Studios line will be completely closed while the other two lines are open from 1:00 pm to 10:30 pm.
October 17-18: All lines will only be open but only from 1:00 to 10:30 pm.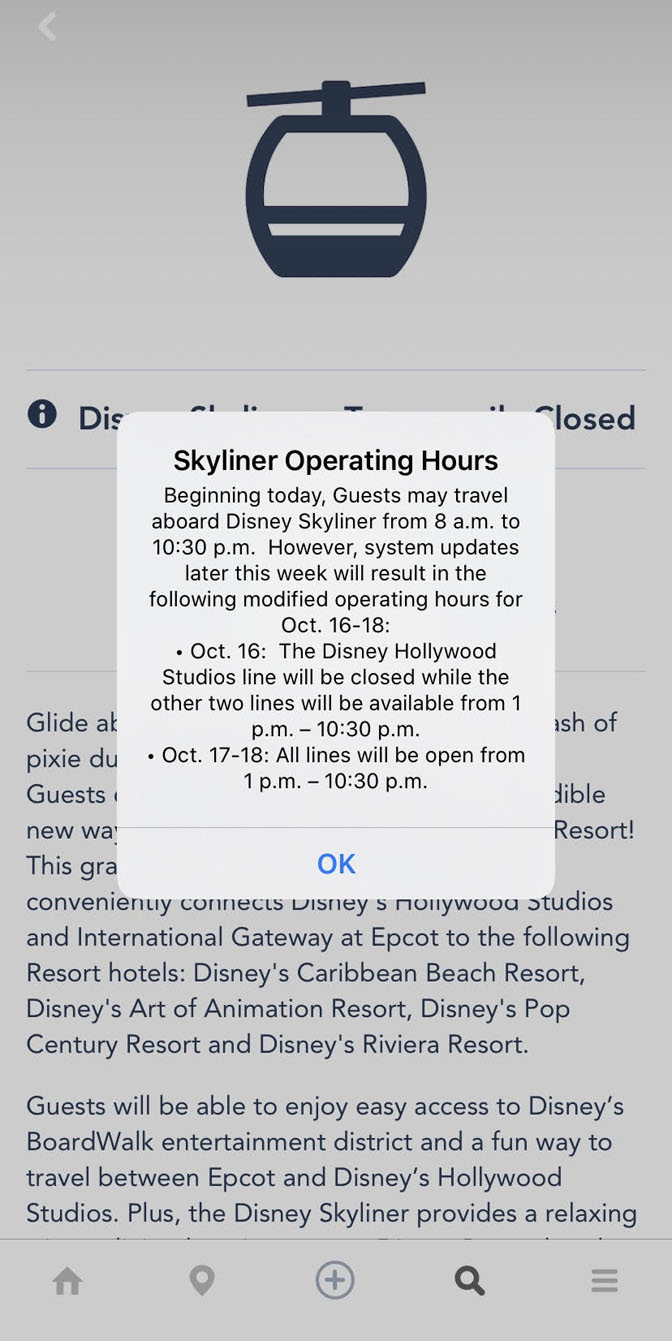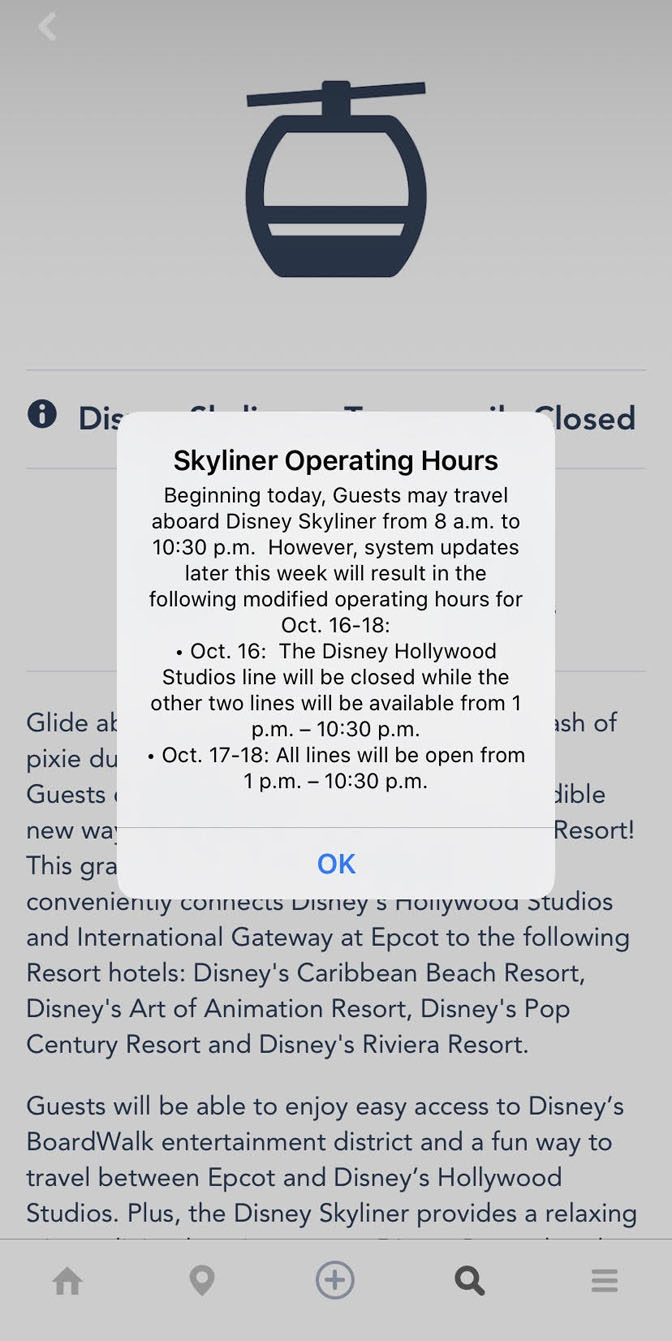 A sign has been added to Skyliner stations informing guests that they may experience stoppages or delays like other systems in use around the world.
Are you nervous to ride the Skyliner or are you ready to head to the skies again?
-Monica S.