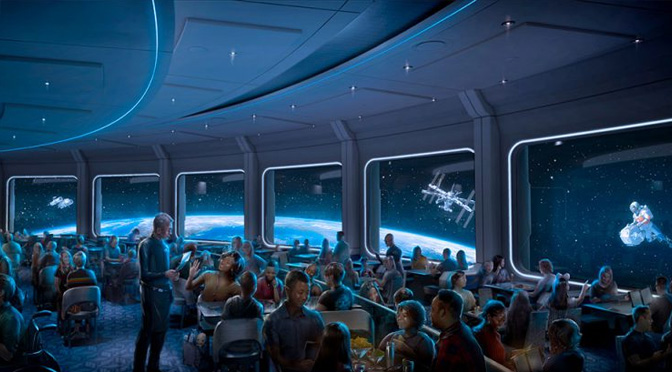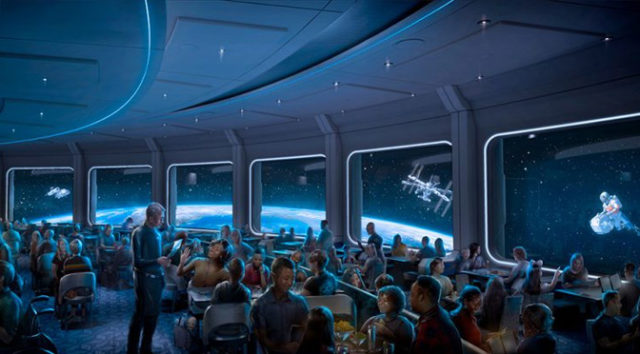 You can now enter for the chance to dine at Space 220 Restaurant in Epcot® at Walt Disney World®, Patina Restaurant Group's latest signature table-service restaurant and lounge.
It will be a culinary experience featuring the celestial panorama of a space station, including daytime and nighttime views of Earth from 220 miles up. You'll enjoy fantastic meals and drinks in a setting that is truly stellar.
We recently learned more about this restaurant, which still has no opening date.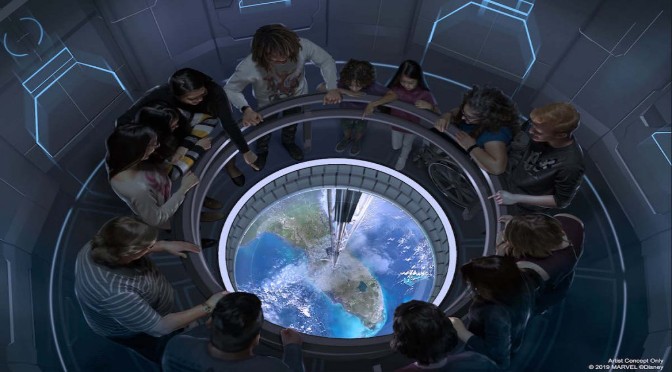 The package for two includes roundtrip airfare to Orlando, lodging for two nights at a Walt Disney World® Resort, 2-day Theme Park Tickets with Park Hopper® option and dinner for two at Space 220 at Epcot®.
Chances to win start at as little as $10. No purchase is necessary. To participate and view all the details visit www.gktw.org/space220 to enter to win by January 15, 2020. Guests will be able to redeem the package following the opening of the restaurant and the availability of the resort.
Donors help Give Kids The World provide life-changing wish trips to critically ill children and their families while getting a chance for an out-of-this-world experience.
Kenny has helped raise money for Give Kids The world by participating in challenges. With the very generous support of the KtP crew, the Give Kids the Rides Challenge has raised over $120,000! Wow! You guys are amazing!

Give Kids The World Village is an 84-acre, nonprofit "storybook" resort in Central Florida. Critically ill children and their families are treated to weeklong, cost-free vacations, complete with accommodations, donated attraction tickets, meals, and more. Since 1986, Give Kids The World Village has welcomed more than 170,000 families.
Give Kids The World is truly a great program, and your support of it means so much to the families who use its services.
So enter today! Support this wonderful cause and be entered for a chance to win a trip to Disney World and a dining experience at Disney's newest restaurant, Space 220!
-Monica S.