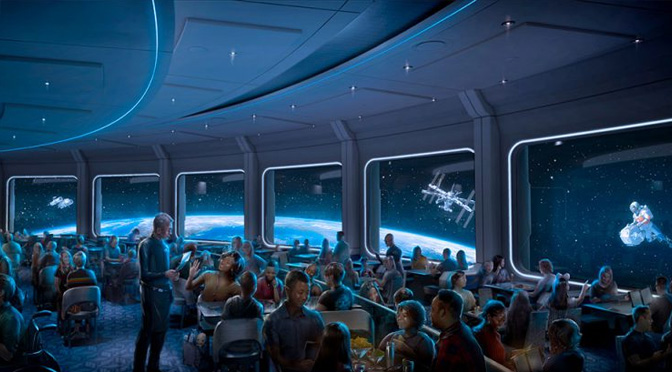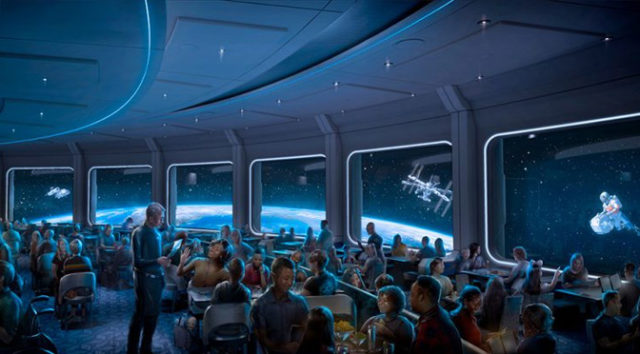 Want to try something out of this world? What about an American backyard barbecue? Two new dining options are set to open at Epcot this winter, and we have new details on both Space 220 Restaurant and Regal Eagle Smokehouse: Craft Drafts and Barbecue.
SPACE 220 RESTAURANT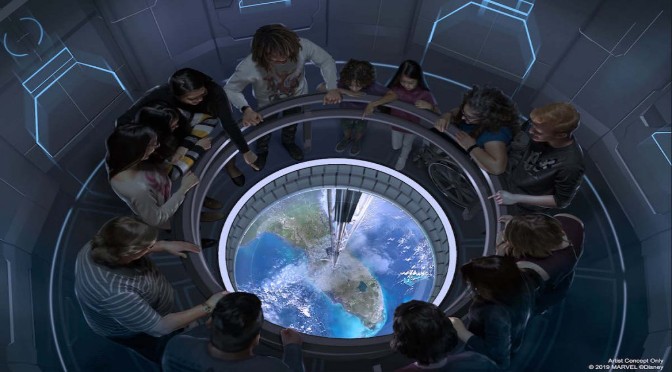 Space 220 is a new table service restaurant, which will be located next to Mission: SPACE. Upon entering the restaurant you will take a special elevator that will take you 220 miles above Earth.
You are made to feel like you are docking next to the Centauri Space Station, which is suspended just beyond the orbit of Mission: SPACE. You will be able to enjoy daytime and nighttime views of Earth.
When brought to your seats, you will walk past the grow zone, which is a spinning wall of produce that is meant to mimic the Earth's gravity. The produce is also to represent the fresh ingredients used by the culinary team.
Even with the restaurant expected to open this winter, guests are unable to make a reservation through the My Disney Experience App at this time.
Disney has not released the menu yet, but it will feature various international food offerings and an extensive wine collection from the lounge area!
REGAL EAGLE SMOKEHOUSE: CRAFT DRAFTS & BARBECUE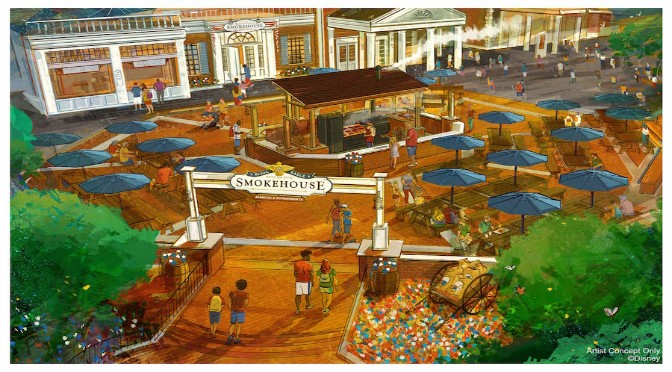 Soon you will be able to head over to the American Pavilion for an American backyard barbecue and be able to enjoy craft brews.
In the center of the outdoor seating, guests will find a large smoker that will fill the air with enticing aromas of American barbecues from different regions.
On the menu, you will find sandwiches, platters, and even plant-based options. Options include Kansas City smoked chicken, Memphis dry-rub pork ribs, and North Carolina chopped smoked pork butt. Get these by themselves or as part of a hearty platter!
A barbecue isn't complete without sides! Sides include french fries, beer-battered onion rings, mac and cheese, baked beans with burnt ends, house-made pickles, and creamy slaw.
Beverage offerings will include choices from around the country. These include wines from the west coast and specialty regional cocktails with or without alcohol. The outdoor bar will be serving craft beers on tap.
Who can forget about dessert? Options include banana pudding, s'mores brownie, or a cup of fresh watermelon garnished with mint.
These new restaurants sound like a fun new way to enjoy the foods at Epcot! I know I will be sure to visit them once they are open. Are you excited to see these new food options? Will you be planning to try them on your next visit?
-Heather Alosa
Source: Disney Parks Blog