Breaking News – Catch all the newest details and a picture gallery (seriously, TONS of renderings!) of Disney World's Star Wars: Galactic Starcruiser Resort here.
A new artist concept rendering just released (shown above) shows what the Starcruiser Terminal guests see when arriving for their Star Wars: Galactic Starcruiser vacation.
Star Wars: Galactic Starcruiser Resort will begin transporting guests from Walt Disney World to a galaxy far, far away beginning in 2021, Walt Disney Imagineering just announced!
Immersive Vacation
This type of new immersive vacation includes a two-night, cruise-style itinerary where guests become the hero of their own adventure in an experience that surrounds guests in Star Wars storytelling 24 hours a day!
Starcruiser Terminal
From the Starcruiser Terminal, guests will enter an exclusive launch pod for travel up to the Halcyon, guest's very own starcruiser!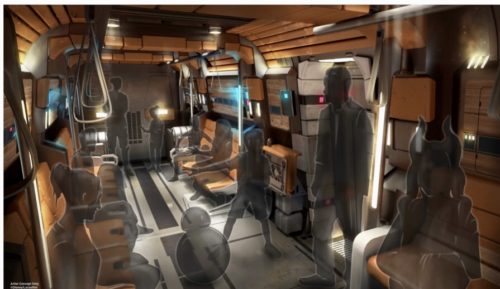 Launch pods will blast off into space into the Halcyon!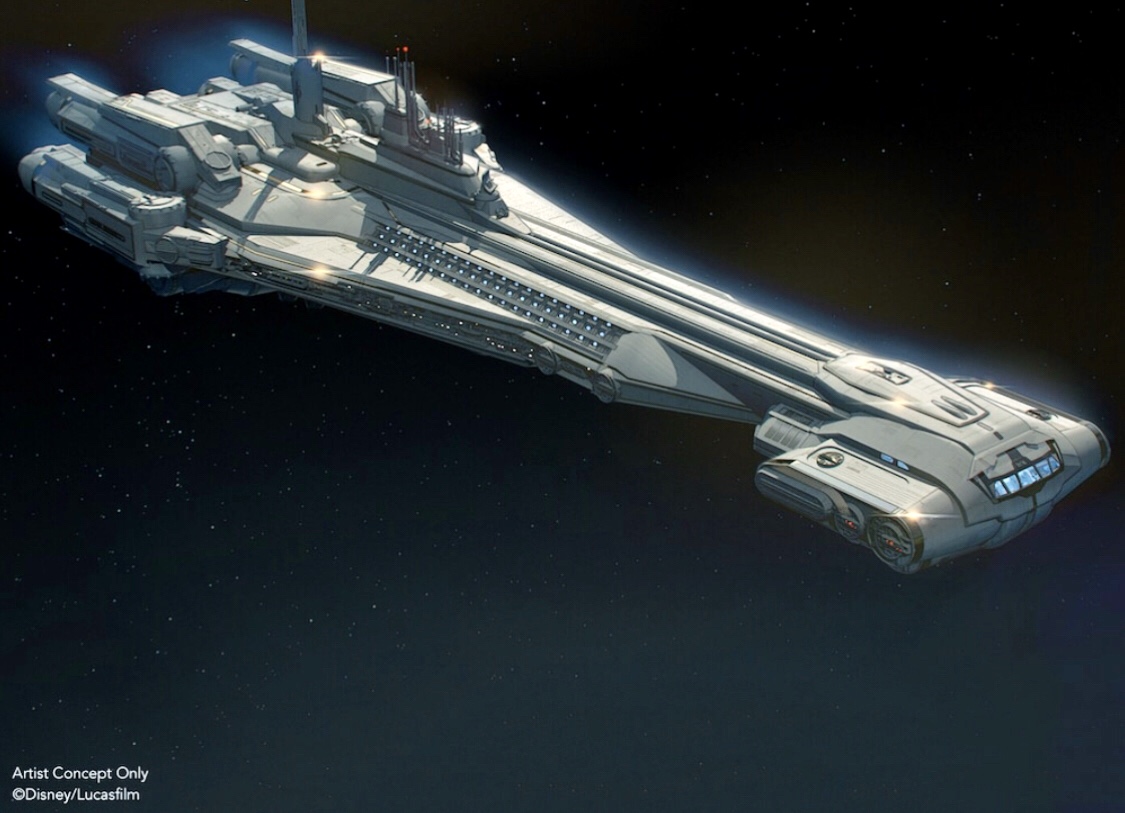 A "spaceport of call" to Black Spire Outpost is included in each itinerary, where special passenger transports take guests to Batuu (Star Wars: Galaxy's Edge) at Hollywood Studios.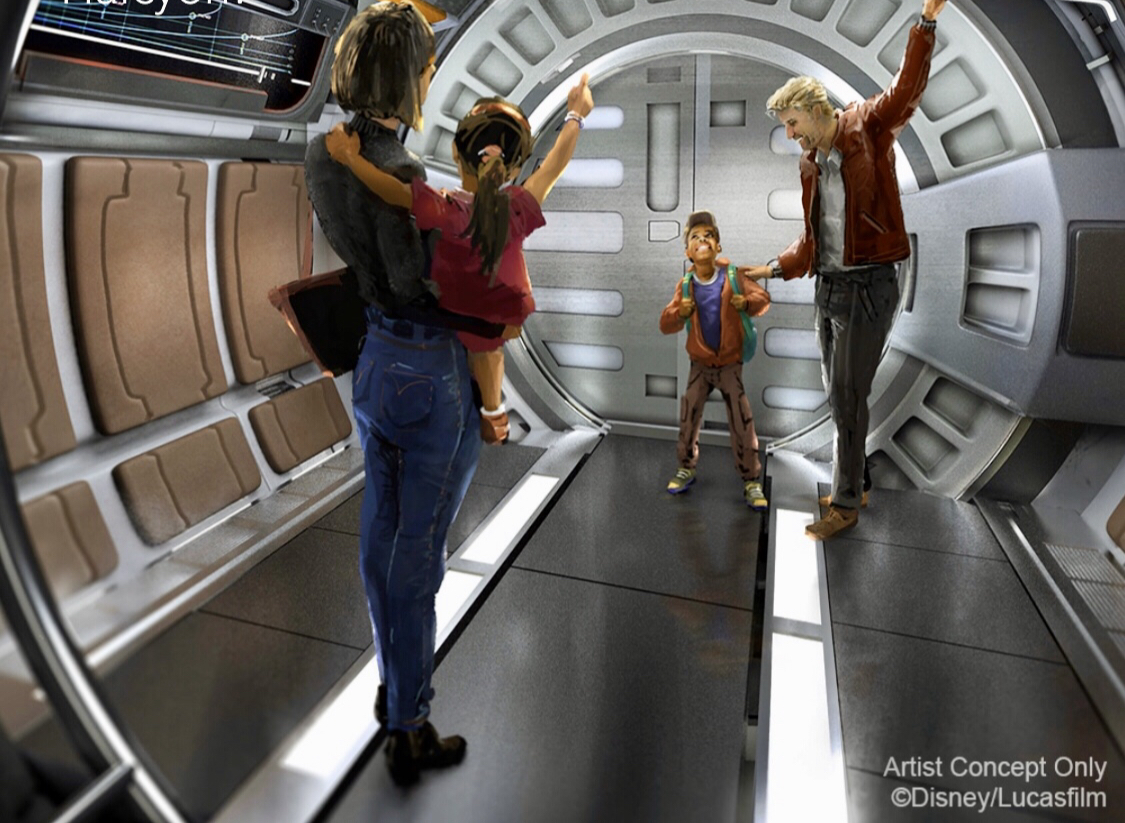 When traveling between Star Wars: Galactic Starcruiser and Star Wars: Galaxy's Edge, guests will remain completely immersed in the experience for the entire stay.
The Engineering Room
The engineering room is a crew-only area where guests can discover the inner workings of the starship's systems.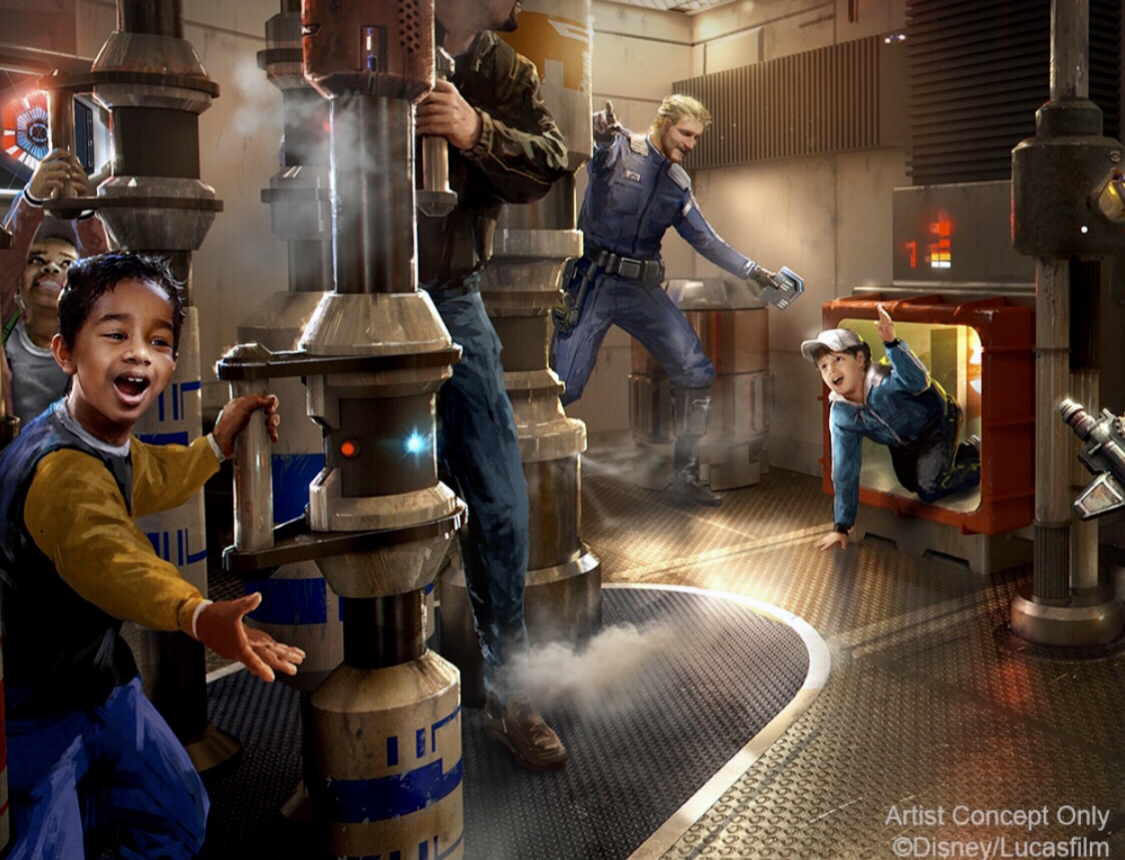 The Bridge
Operate the ship's navigation and defense system under the crew's guidance.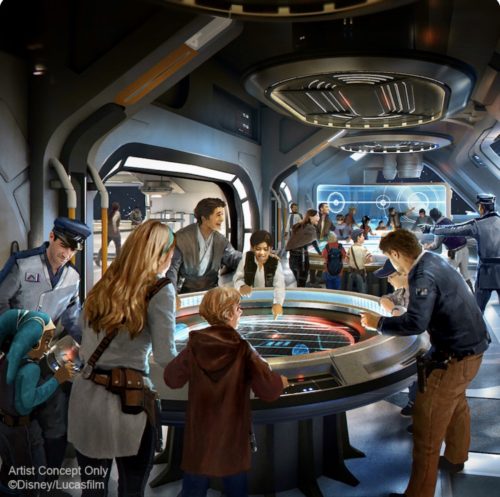 The Atrium
Discover the heart of the Halcyon, an interactive place where crew and passengers gather as part of their Star Wars experience.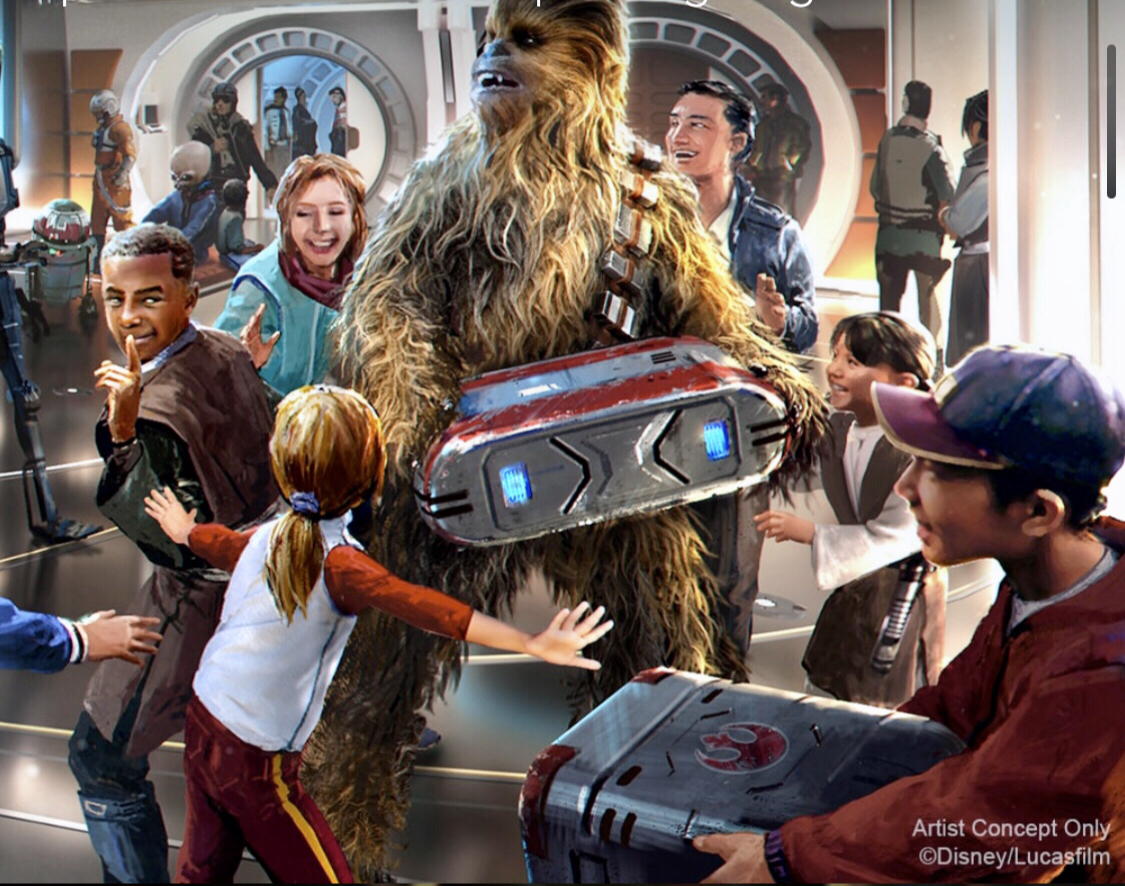 Lightsaber Adventure
Experience the traditional art of wielding a lightsaber and putting your skills to the test.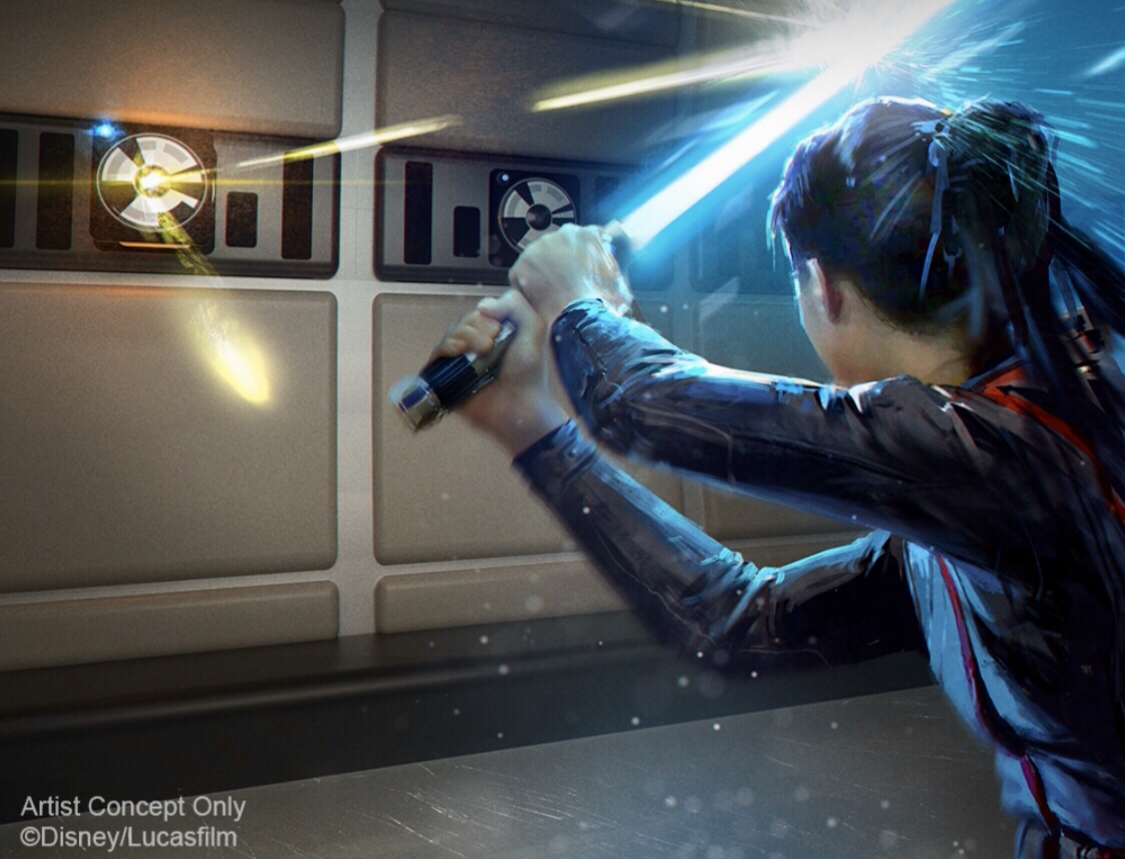 Passenger Cabins
Each cabin features its own "window" into space with an out of this world view of ships and galactic sights.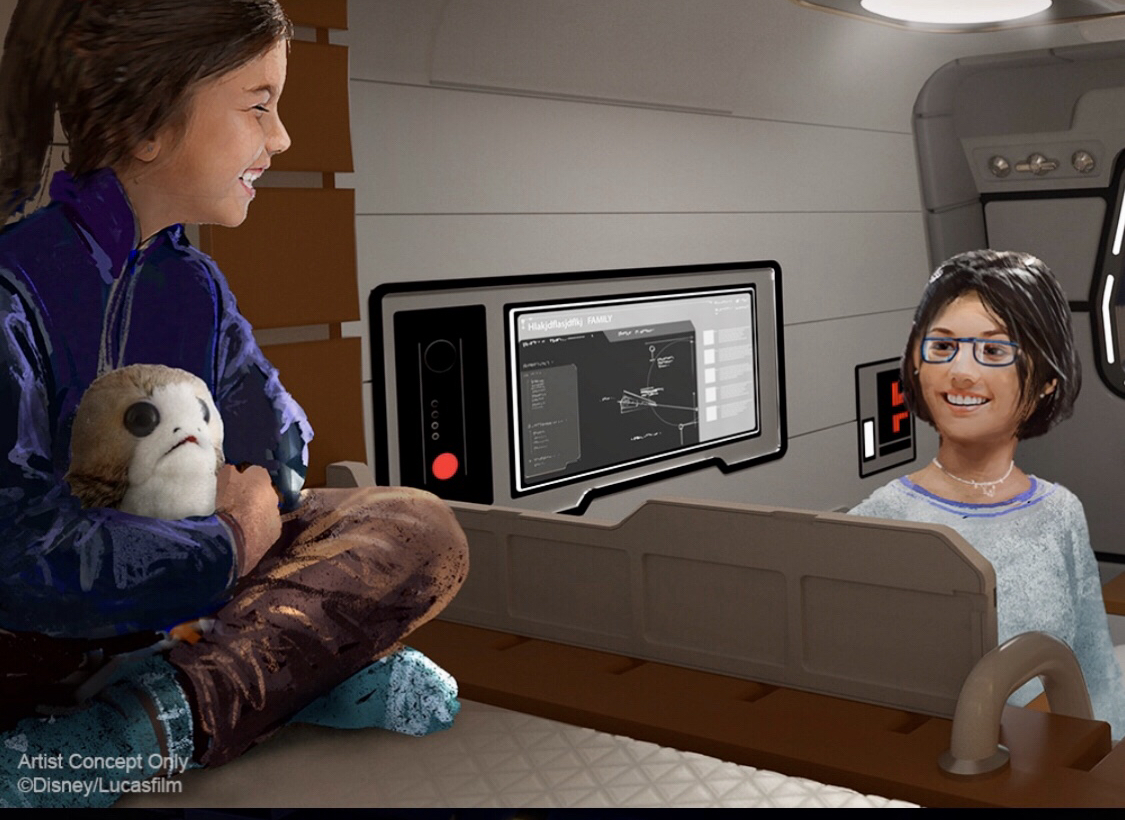 The Silver C Lounge
As part of the immersive experience, guests can spend time relaxing and ordering drinks in this stylish lounge, built for passengers of all ages.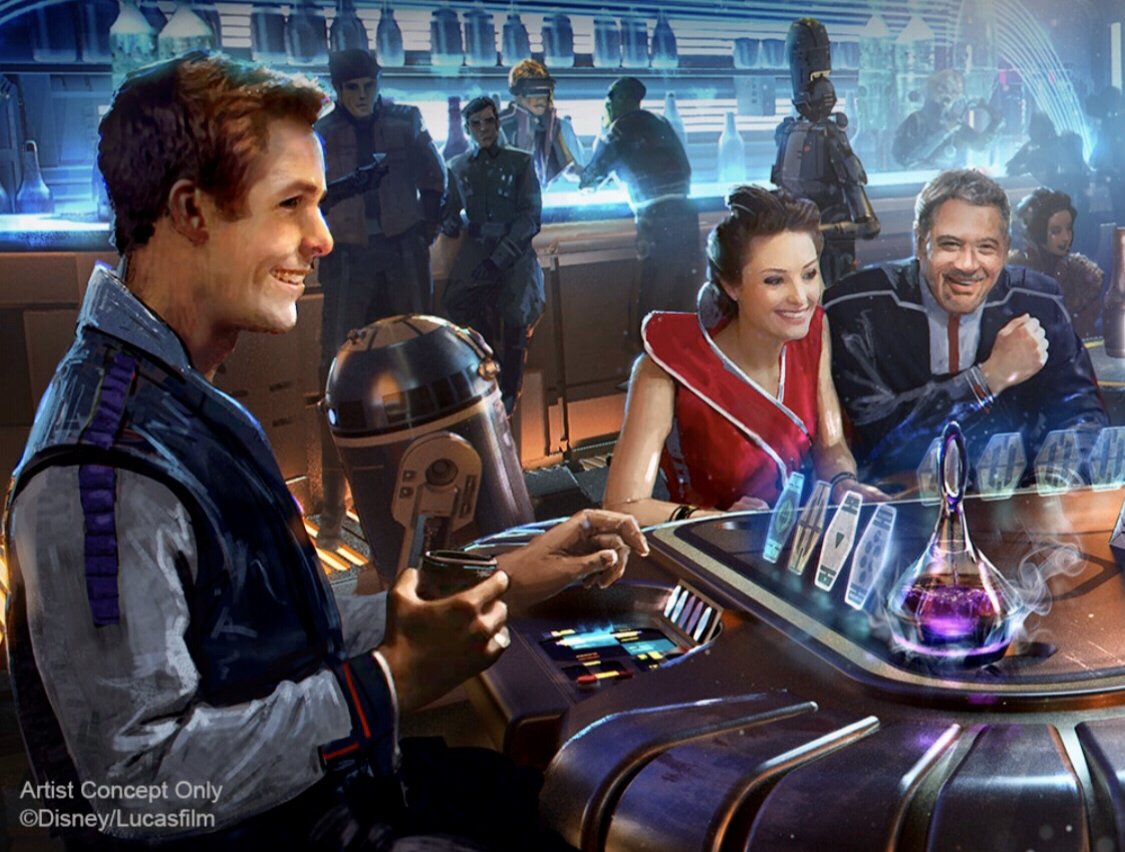 Final Thoughts
Isn't it super exciting to finally have concept photos and other details on this one-of-a-kind experience! Please share your thoughts on the KtP Facebook Page. You can also share this information by clicking the large blue Facebook button below.
-Susan