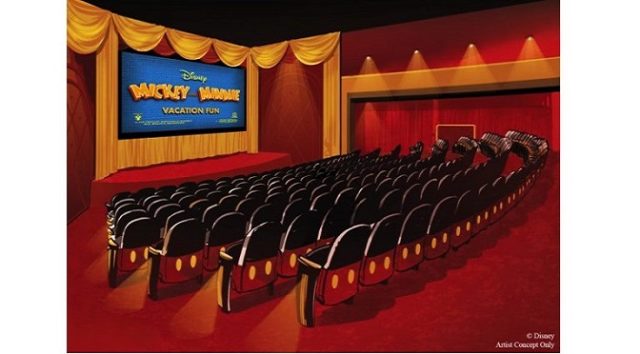 Wow! Tonight is a night of major announcements coming from Disney! They surely know how to get us excited about upcoming new attractions and entertainment!
Coming summer of 2020 will be the much-anticipated ride Remy's Ratatouille Adventure which hails from Disneyland Paris. The ride will be situated within the France Pavilion in the World Showcase at EPCOT.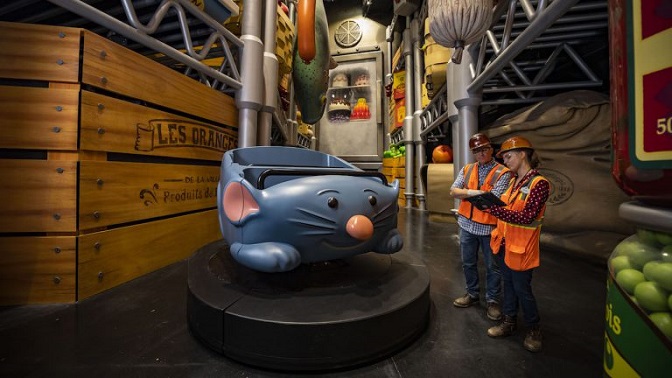 Based on the Disney and Pixar's film, "Ratatouille," the family-friendly attraction will invite guests to shrink down to the scale of a rat for a culinary adventure with the little mouse himself, Chef Remy.
According to the details that have been provided from the announcement, "You'll race across Gusteau's kitchen floor aboard special trackless ride vehicles," which Disney Imagineers have brought to life.
As mentioned earlier this evening, we were also provided with an opening date of Mickey & Minnie's Runaway Railway attraction at Hollywood Studios that invites guests to be a part of a Mickey & Minnie short.
Alongside this attraction, Disney's Hollywood Studios will also be adding a new theater experience that will feature Mickey & Minnie Mouse cartoon shorts.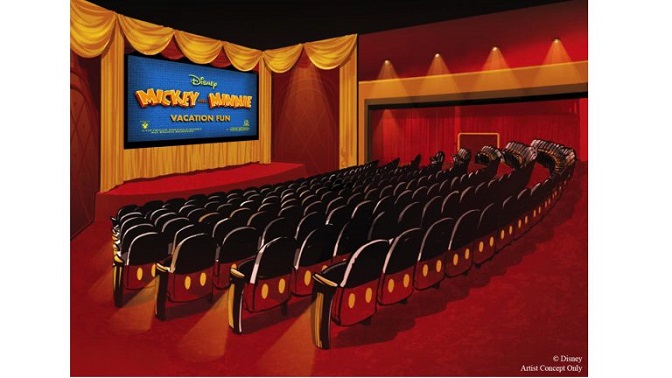 From the new artist concept provided by Disney, the interior of the theater will include a cartoonish feeling complete with Mickey Mouse themed seating. According to the information released from Disney, "you'll see an original short in this same style, plus have the chance to take your picture in special photo locations." 
As of today, Disney has not announced which cartoon shorts will be featured in the theater, but being a huge Mickey fan, I am excited to see what is yet to come!
The new Mickey Shorts Theater at Disney's Hollywood Studios will be opening March 2020.
Are you most excited about Remy's Ratatouille Adventure at EPCOT or Mickey Shorts Theatre coming to Hollywood Studios? It's a little hard to choose, isn't it? So many great additions to Walt Disney World are well underway!
-Marisol White