Disney issued a warning letting moviegoers know that certain scenes in Star Wars: The Rise of Skywalker have flashing light sequences that may be a concern to those with Epilepsy or other photosensitivities.
They are working with Epilepsy Foundation to make sure fans of the movie know of this warning before watching the movie. Read their full statement below:
"Out of an abundance of caution, we recommend that you provide at your venue box office and online, and at other appropriate places where your customers will see it, a notice containing the following information: Star Wars: The Rise of Skywalker contains several sequences with imagery and sustained flashing lights that may affect those who are susceptible to photosensitive epilepsy or have other photosensitivities," Disney's letter stated.
Epilepsy Foundation applauded this warning on Twitter and gave some tips for staying safe on their website.
"We thank Disney for reaching out to us and proactively providing information to movie theatres and moviegoers in advance of the movie's release. If you or someone you know are sensitive to lights, please consider the following as you make plans to watch the movie:
Ask a friend to watch the movie first.
Take your friend with you when you go see the film to alert you to which scenes contain the flashing lights so you block your eyes during those scenes.
Teach your friend the three simple steps of seizure first aid — Stay, Safe, Side — so that they can assist if you have a seizure.
For about 3% of people with epilepsy, exposure to flashing lights at certain intensities or certain visual patterns can trigger seizures. This condition is known as photosensitive epilepsy and it's more common in children and adolescents.
To learn more about photosensitive epilepsy, including what you can do if flashing lights bother you, please visit www.epilepsy.com/photosensitivity."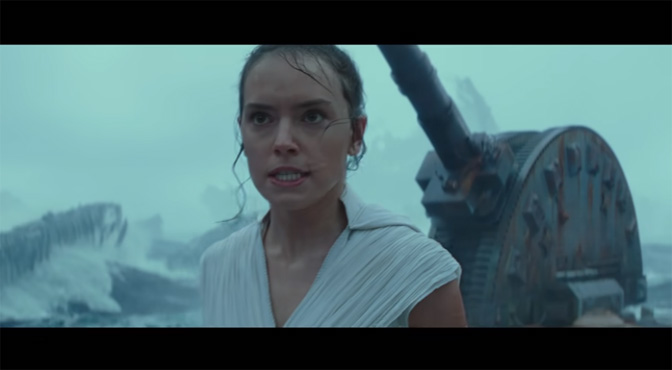 Disney is not revealing any information about which scenes in the movie may trigger seizures; however, this warning is a great step in the right direction so that way everyone stays safe.
Star Wars: The Rise of Skywalker opens in theaters on December 20, 2019.
ICYMI: Disney generously offered an early screening of the movie for a hospice patient and his family.
-Monica S.