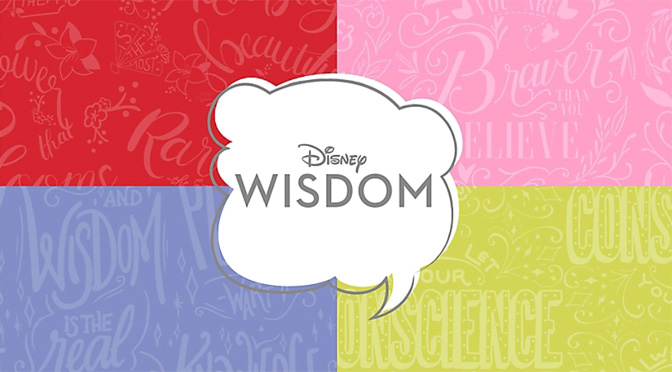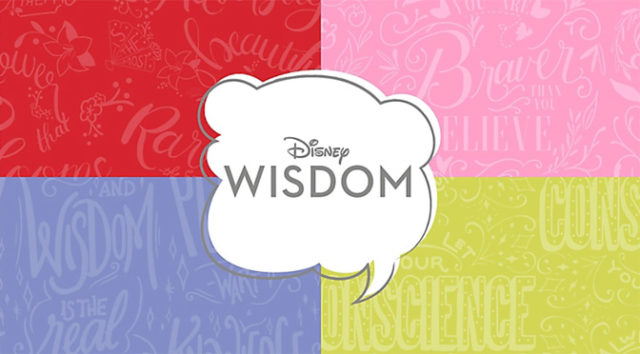 If you are collecting the Disney Wisdom collectibles, just a heads up that the last collection has been released today! They saved the bibbidi-bobbidi-best for last! Also, find out when the 2020 collections will be announced!
The Fairy Godmother completes the 2019 collection with mugs, journals, tees, pins, and plushes.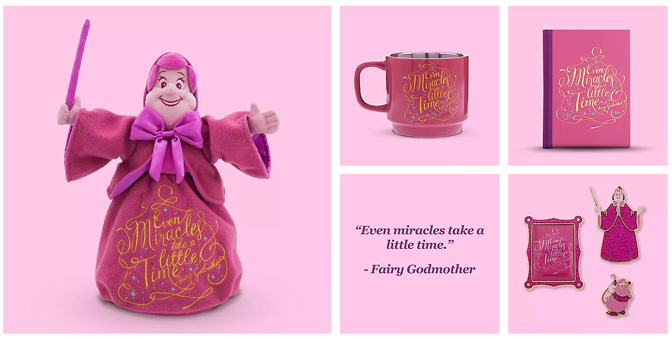 I love the quote on these keepsakes: "Even miracles take a little time." Such wise words spoken from our favorite fairy godmother.
The mug will set you back $18.95 and the plush costs $26.95.
The pin set retails $16.95 and features the Fairy Godmother, artwork with the quote, and Gus.
If you have been collecting these pins all year, I hope you have the canvas pennant pictured below! It features a very wise quote from the genius that started this all, Walt. However, it looks to be sold out on shopDisney.com.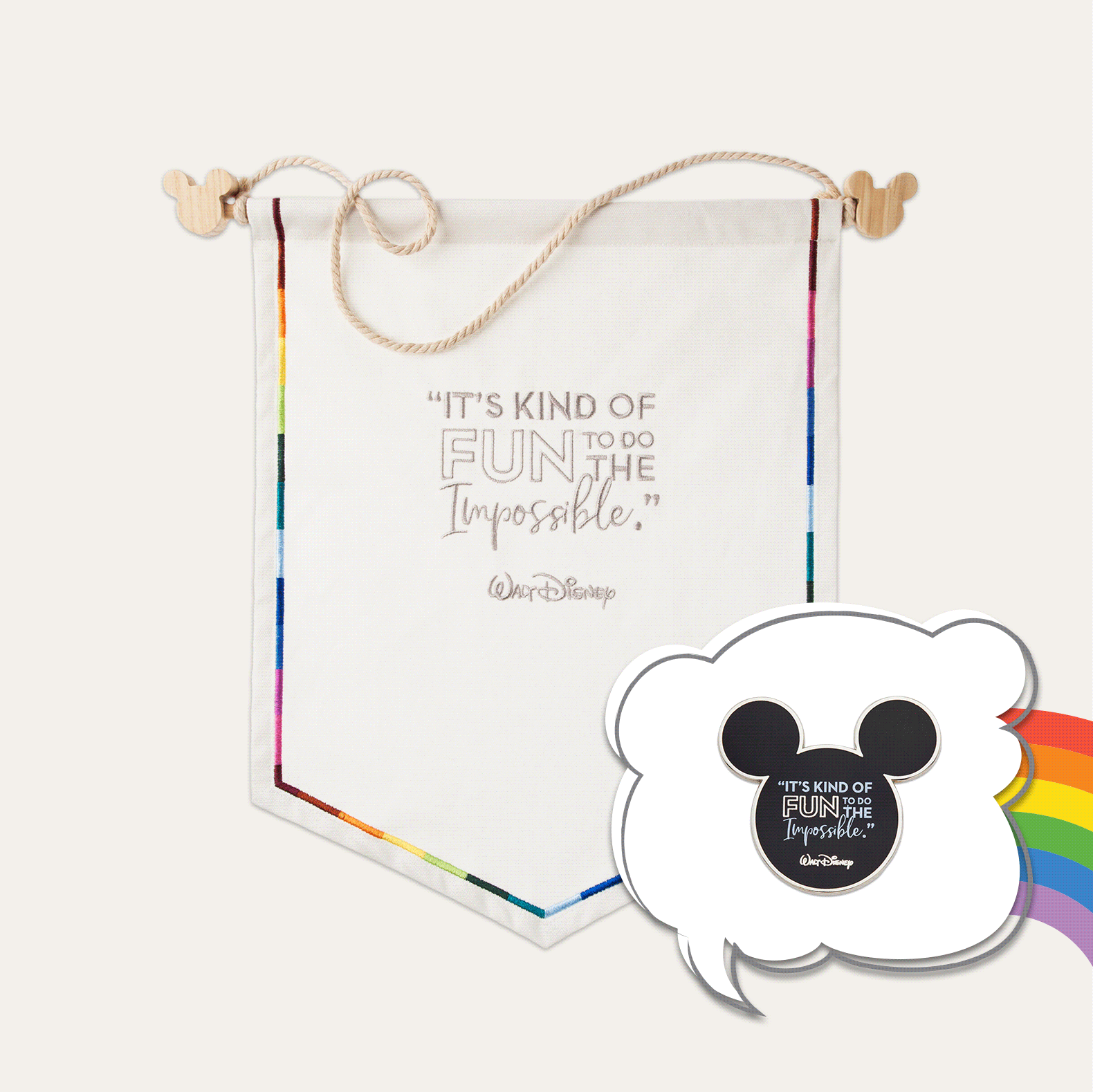 "It's kind of fun to do the impossible." – Walt Disney
Very wise, indeed!
Shop the Fairy Godmother collection HERE.
In case you haven't heard of Disney Wisdom, every third Saturday of every month in 2019 Disney has released a collection of journals, artwork, tees, and more featuring wise characters. All collections feature a quote from that character.
January – Dumbo
February – Mushu
March – Baloo
April – Piglet
May – Meeko
June – Lumiere
July – Jiminy Cricket
August – Bambi
September – Merlin
October – Genie
November – Simba
December – Fairy Godmother
You can still grab some items that haven't sold out from the previous collections. There is still a lot from the Simba, Genie, and Bambi collections. Check all the merchandise left HERE.
The 2020 collectible series will be announced on January 1 so stay tuned to see which characters and wise quotes will be featured!
Have you been collecting Disney Wisdom items? Do you have any predictions for the 2020 collections? I'd love to hear your guesses and see some merch you have collected! Comment below or share on KtP's facebook group!
-Monica S.