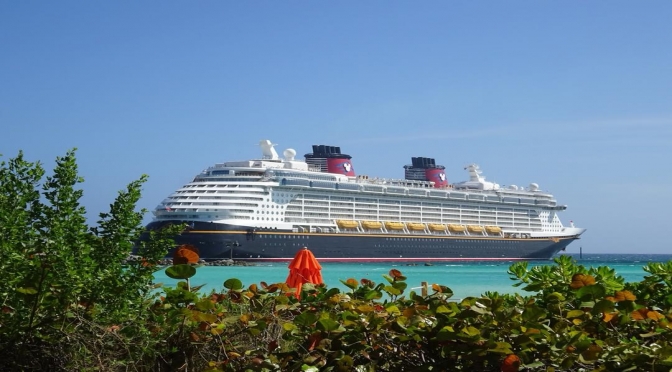 So many people think taking a Disney Cruise is just not within their budget and prefer to only visit the parks, but did you know that taking a cruise may actually be more affordable than you think?
Let's look at a few different ways you can save money so you can finally take that Disney Cruise and set sail to a tropical island, Alaska, or even Europe!
GIFT CARDS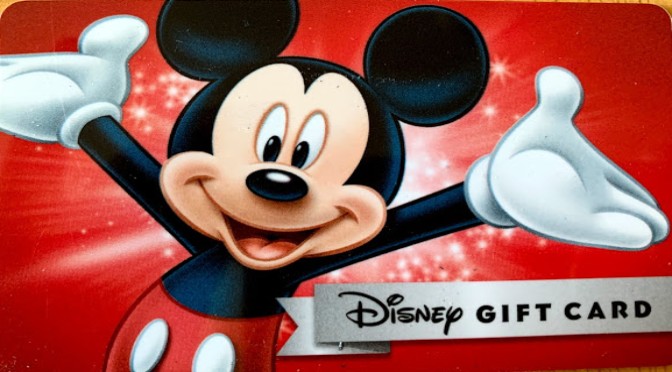 One of the best ways to save money is by buying gift cards! I usually buy a gift card every time I go to the grocery store or other shopping trips. It does not have to be much – even $25 a paycheck can add up to $600 a year!
You would be surprised by how quickly the cards add up, and before you know it, you will have enough cards to put down towards the price of your cruise, money left for extra onboard expenses, or maybe even an excursion.
Even better, try to get discounts on those gift cards to save even more! There are currently two gift card discounts so you can save money! BJ's has one and so does Meijer so be sure to check them out. Target also offers 5% with your Target red card, but sometimes it can be hit or miss if your local store will honor the discount.
You also don't have to buy an actual gift card; you can just set money aside. However, knowing that the money is already in a Disney gift card makes it harder to spend it on anything other than your trip.
PURCHASE A PLACEHOLDER
It should be kept in mind that placeholders can only save you money if you have already been on at least one cruise and they have to be purchased while you are still onboard. However, it is still a good way to save!
How does this work? While onboard, you have an opportunity to purchase a placeholder. A placeholder can be purchased on Deck 4 of the ship.
The Disney Cruise Line Navigator App was just updated on November 19, 2019 with the ability to book a placeholder from your mobile device or schedule an appointment with a Crew Member to book a future cruise. Think of the time you can save standing in line at the booking desk!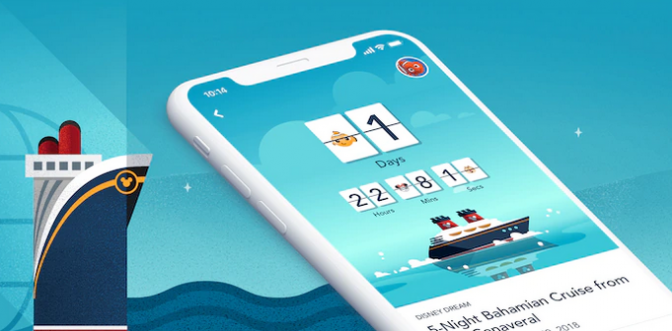 There is really nothing to lose by purchasing one. It is fully refundable if you do not use it and if you do decide to use it, you have twenty-four months to make a decision. The only catch is you must sail within two years of your cruise date.
It's a good thing to consider if you know you want to book another cruise, but you are just not sure when or where. Anyone who books a placeholder will save on the deposit of a future cruise.
This is kind of like booking a bounceback offer while at Disney World.
MILITARY DISCOUNTS
Like in the parks, you can also find military discounts for cruises. Special Military rates are available to all retired and active U.S. Military personnel (or spouse), including U.S. Air Force, U.S. Army, U.S. Marines, U.S Navy, U.S. Coast Guard, U.S. National Guard, U.S. Army Reserve and U.S. Department of Defense personnel. If you qualify for this discount, it is definitely worth looking into.
Rates start at $161 per person, per night, based on double occupancy. Fees and port expenses are not included.
This offer is limited to a maximum of one stateroom per military member (or spouse), per sailing. A U.S. Military service member (or spouse) is required to sail to take advantage of this offer. Availability is limited to 50 staterooms per category per sailing.
FLORIDA AND CANADIAN RESIDENTS
Florida and Canadian residents are also offered discounts for cruises!
Rates for Florida residents start at $205 per person, per night, based on double occupancy. You must show proof of Florida residency, and like the military discount, this specific discount is available to 50 staterooms per sailing.
Canadian residents can save 25% on select dates. This offer excludes suites and categories with restrictions, and the total number of staterooms allocated for this offer is limited.
CREDIT CARD
While credit cards may not be your best option, there are a couple of cards that could help you save money on your next cruise.
Disney Cruise Lines do offer discounts and rewards to people who own a Disney Premier Visa Card. Guests can earn a $250 statement credit and there is 0% promo APR for 6 months on select packages from the date of purchase. This card also offers airline credit, so you can use your points towards airline travel. I have taken advantage of this offer for our last few trips.
Of course, other airline and credit cards also give you an opportunity to earn points and use them towards your next cruise!
Still not convinced these options can help? Think about everything that is included in the price of your cruise.
Your cruise will include the following: entertainment, stateroom, a large selection of dining options from buffets to fine dining experiences, youth clubs, nightclubs and lounge entertainment and pools and recreation!
With all of the above included, you are not paying for additional entertainment or dining as you would in the parks. Those two things alone can end up saving you a ton of money.
So, are you ready to start saving for your next cruise? What is your favorite way to save for a future cruise?
Maggie Baltz