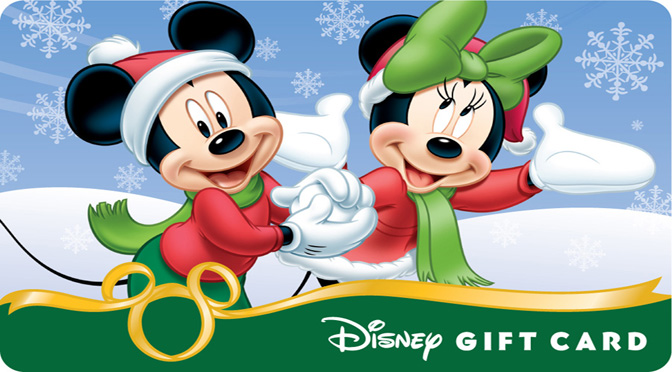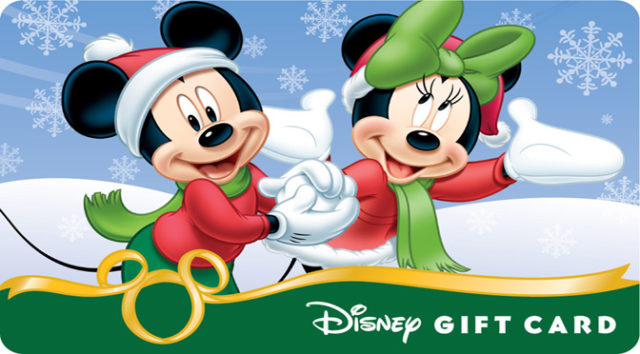 Take advantage of a gift card discount and grab Disney gift cards for 10% off! Read on for details.
If you have a Meijer nearby, there is an excellent deal on gift cards! You can head into the store and receive 10% off Disney gift cards; this will help you save some money on your next Disney vacation or Christmas shopping at shopDisney.com!
I don't know about you, but I am always looking for any way possible to save some money for my Disney trips. I grab room discounts, search the best prices for airline tickets, and do all I can to have a magical vacation without breaking the bank.
But, sometimes, things just can't be discounted (Disney Dining Plan: I'm looking at you…unless you are free).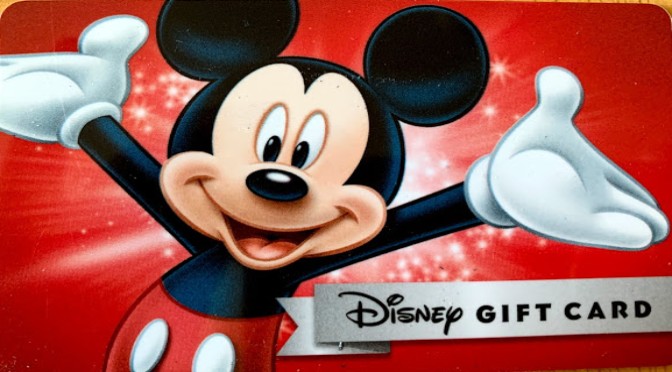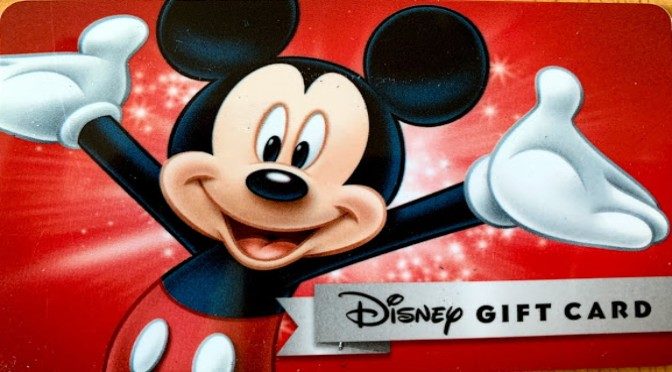 Enter the Disney gift card! Disney gift cards can be used on anything in the parks or at the Resorts.
From food and souvenirs to paying down your package/room, Disney gift cards can be used for almost every part of your vacation.
So, it makes sense to look for discounts on them, right?
Just the other day, we posted about a Disney gift card deal at BJ's. Target has been hit or miss lately with getting the 5% discount using Target Red Card. Other stores like Sam's Club and Costco occasionally offer gift card promotions.
I have seen no store offer such a high discount like Meijer. This is huge!
So, how do you get 10% off Disney gift cards at Meijer? It's easy!


Just sign up for mPerks if you haven't yet (it's free and simple) and head to the store! Purchase $50 Disney gift cards.
Then the most crucial step: make sure you enter your mPerks ID at checkout.
This is what the reward looks like in the mPerks app. Note that this is not a coupon that you have to clip.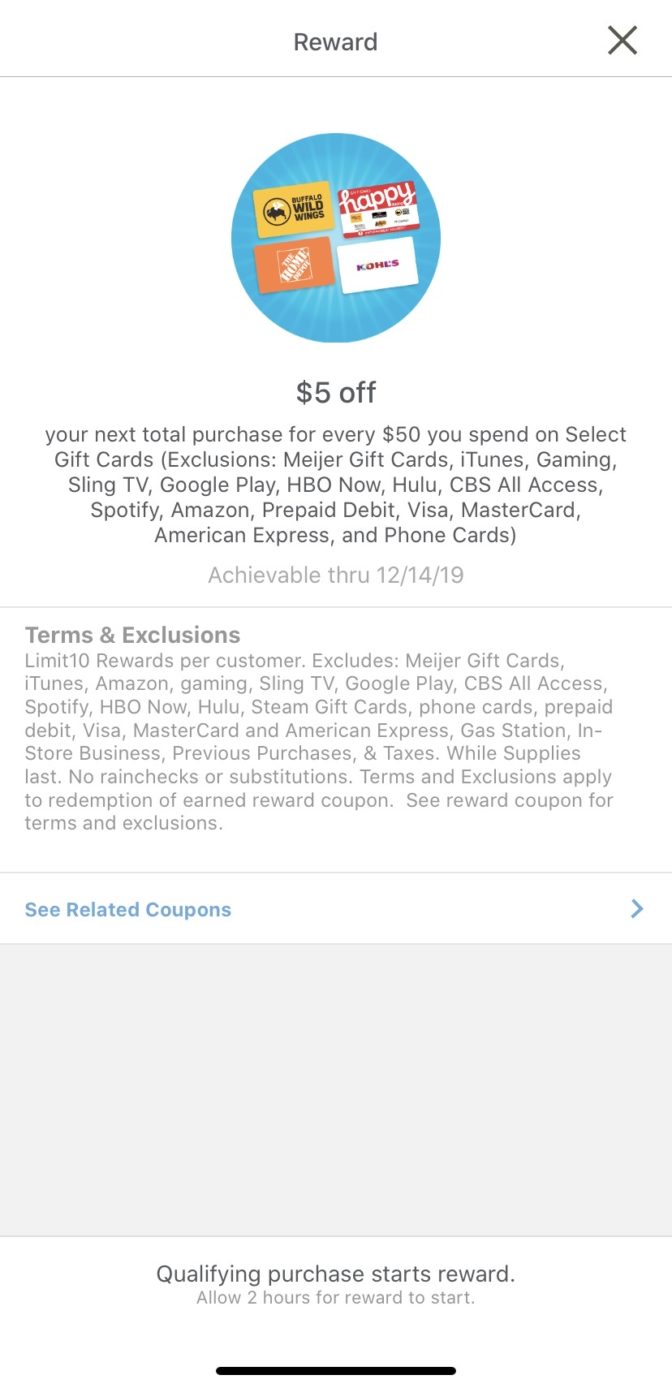 You earn $5 off your next purchase for every $50 gift card you purchase. There are hundreds of stores included, but Disney is what we're all after, right?!
So you'll be paying for your gift card at face value, but then you can turn around and use your $5 reward (x however many you buy) anywhere in the store – groceries, clothes, Christmas gifts, etc.
You can earn this reward up to 10 times per account. So you can purchase more than $500 but you will only earn the maximum $50 discount.
If your spouse, family member, or friend has a mPerks account and does not plan on using the discount you can potentially do this deal over and over.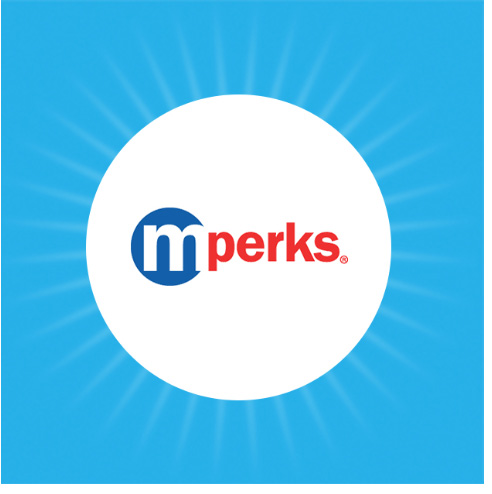 You have from November 17 to December 14 to take advantage!
Last year, Meijer offered a slightly better deal on gift cards – 10% automatically off any amount. Limit $100 discount per account.
I purchased $1,000 in Disney gift cards twice (once on my account and once on my husband's) and saved $200. It was the same discount, but you could purchase higher amounts and it came off automatically last year.
This is still an excellent deal, and I hope you have a Meijer around to take advantage!
Are you going to purchase Disney gift cards at Meijer to get the discount? I'd love to hear how it worked for you!
-Monica S.