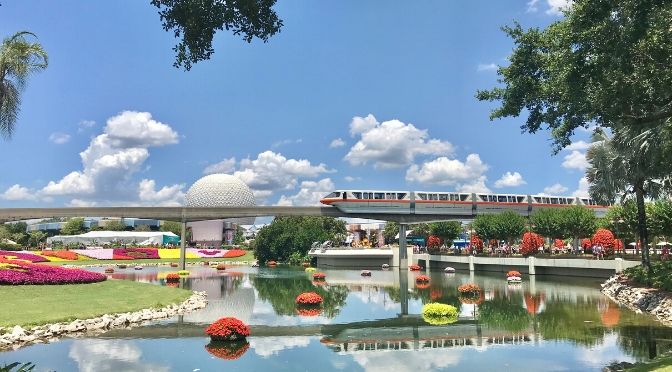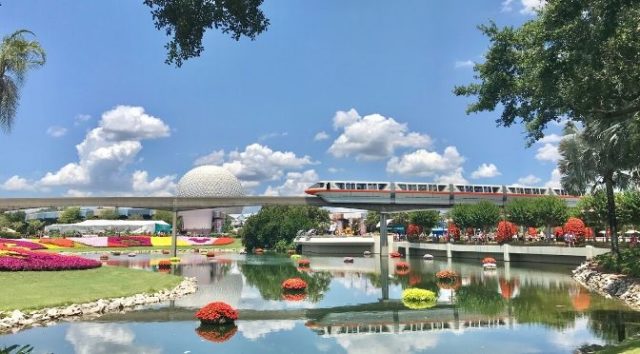 When planning your Disney vacation, you may feel overwhelmed trying to "fit it all in," so you may consider skipping a park.  A lot of people consider skipping Epcot. Some  feel the park is boring, or there isn't much for small children there.  
Additionally, with all of the construction, guests may feel there just isn't enough to do at Epcot. However, I would NEVER consider skipping a visit to Epcot, even with the current state of construction. Here's why.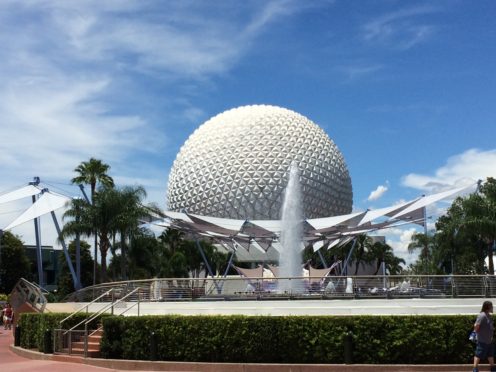 Epcot is a special park.  Walt Disney's dream was to build a community where people could actually live that would serve as a center for American innovation and urban living. After Walt died in 1966, the idea was put aside.  As Magic Kingdom's popularity grew, the Disney company began to consider another park and designed Epcot.  Epcot (Experimental Prototype Community Of Tomorrow) was inspired by Walt's original idea but focused on the celebration of human achievement (namely technology) and international culture.
The theme park opened on October 1, 1982.  The dedication plaque reads:
To all who come to this place of joy, hope, and friendship, welcome.
Epcot is inspired by Walt Disney's creative vision. Here, human achievements are celebrated through imagination, wonders of enterprise, and concepts of a future that promises new and exciting benefits for all.
May EPCOT Center entrain, inform, and inspire and above all, may it instill a new sense of belief and pride in man's ability to shape a world that offers hope to people everywhere.
Not convinced yet?  Here are 5 reasons you shouldn't skip Epcot.
World Showcase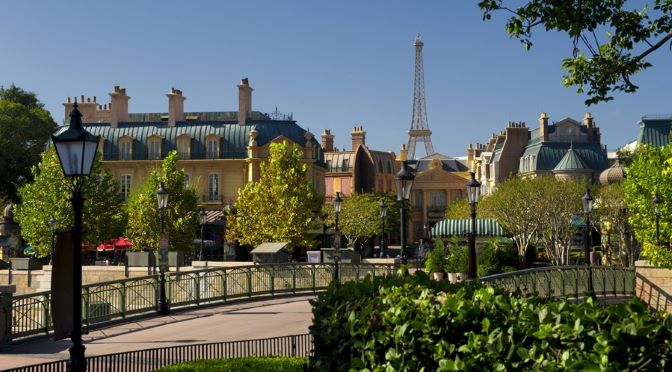 World Showcase is a themed part of Epcot centered around a beautiful lagoon. In the World Showcase, 11 different countries are represented with their own pavilions.
The countries of Mexico, Norway, China, Germany, Italy, the United States, Japan, Morocco, France, the United Kingdom, and Canada are represented. You could easily spend a day (or more!) just exploring the World Showcase!
As you stroll through the World Showcase, you will transition from one country to the next.  Cast Members in each pavilion come from the country you're visiting and are always willing to talk about their country.
World Showcase is a great place to find unique souvenirs from different countries, as well as sample some of the most delicious foods and drinks from each country. Most countries have both table and counter service restaurants, and the food is some of the best in all of Disney World.
Unique Character Meet and Greets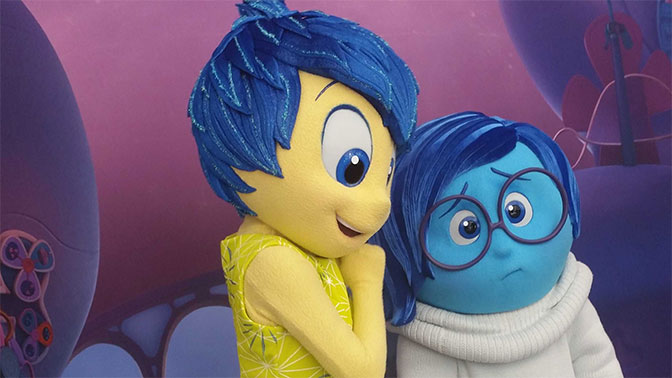 Epcot is home to many fun and unique character meets.
Princess fans will love meeting the Princesses in their home countries-you can find Belle and Aurora in France, Anna and Elsa in Norway, Jasmine in Morocco, Mulan in China, and Snow White in Germany. You can also meet characters like Mary Poppins and Alice in the United Kingdom.
Epcot also hosts Vanellope and Wreck-it Ralph, Joy and Sadness from Inside Out, and Baymax. These characters only meet in Epcot and they make for some really fun interactions.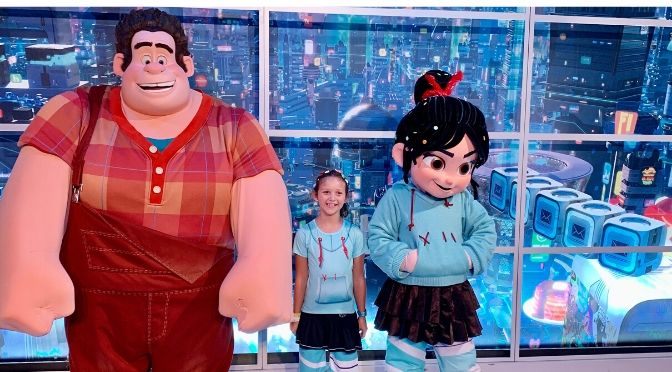 Additionally, Epcot holds "Character Training" several times a day.  These unadvertised character meets are a fun way to meet characters-sometimes rare characters-with very low crowds.
The information about Character Training is top secret, but if you subscribe to Character Locator, it is always up to date with Character Training locations and times.  You won't want to miss this!
Some of the best rides
What Epcot is lacking in the number of rides, it makes up for in the quality!  Epcot hosts Test Track, where you get to design a virtual concept car and put it to a high-speed test! At speeds of 65mph, this is a super fast ride that many Disney fans can't get enough of!
Frozen fans will love Frozen Ever After, a boat ride through Anna and Elsa's story with a few surprises in store.  Watch out, you might get wet!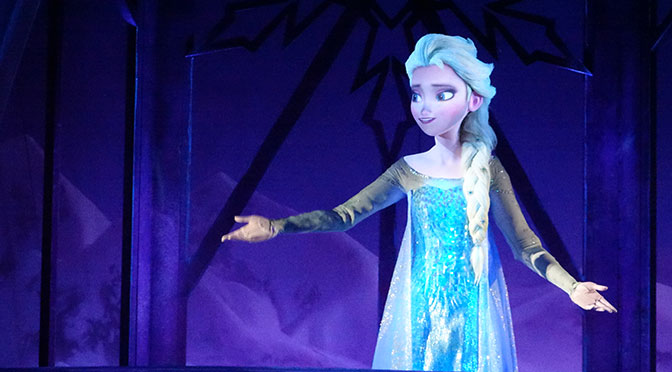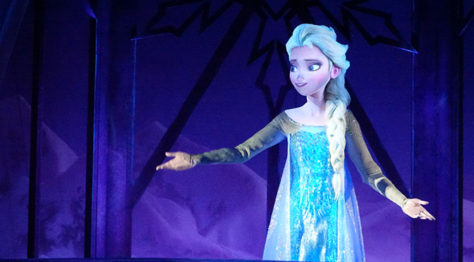 My personal favorite is Soarin', which is a flight simulator adventure that has you hang gliding on a scenic aerial tour over the word!  Soarin' is an immersive experience with beautiful views and amazing scents where you'll feel as though you are actually flying over the world's most breathtaking scenery.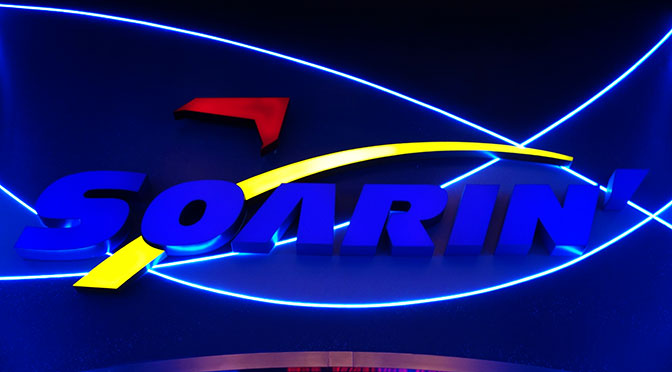 Festivals
During different times of the year, Epcot hosts some pretty amazing festivals.  If you time your trip right you just might catch one, and they are definitely worth experiencing!
Epcot International Festival of the Arts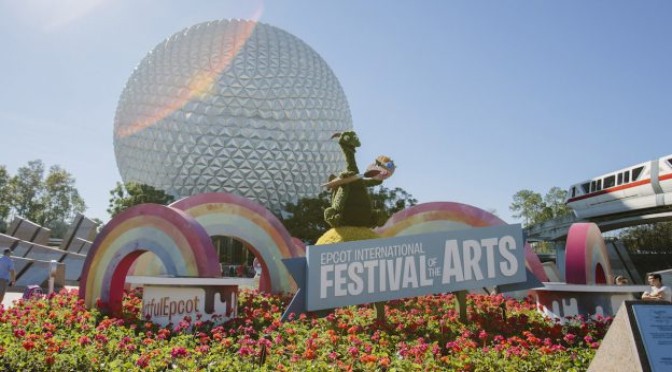 This festival takes place early in the year and celebrates visual, culinary, and performing arts in many forms. Food and drinks are created with "artistic flair." One of the more popular offerings is the Disney on Broadway Concert Series. You can read more about the Festival of Arts here.
Epcot International Flower & Garden Festival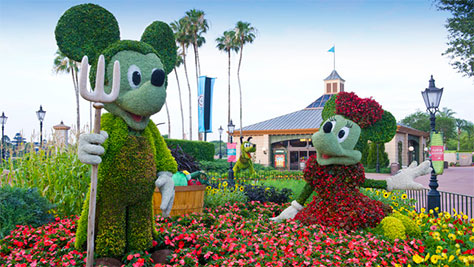 Flower & Garden runs during spring and is a visually stunning spectacular celebration of flowers, topiaries, food, and music.  I love to explore Epcot during Flower & Garden because the topiaries, themed after popular Disney characters, are incredible.  This festival also features the Garden Rocks Concert Series, offering concerts from performers spanning multiple genres.
Epcot International Food & Wine Festival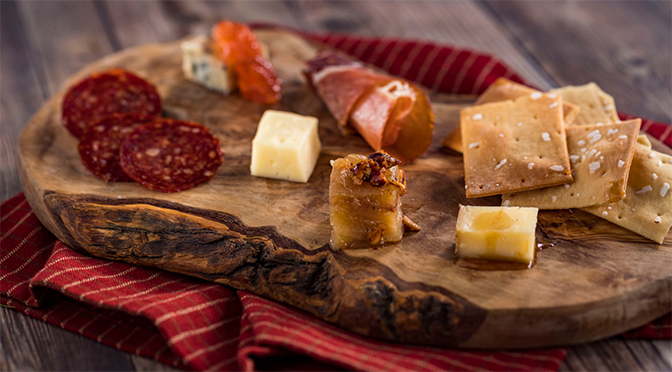 Food & Wine runs during late summer and fall and features an outstanding variety of food and drinks.  This festival also offers the Eat to the Beat Concert Series, with popular musicians that span decades and genres. You can even participate in special Food & Wine runDisney events.
Epcot International Festival of the Holidays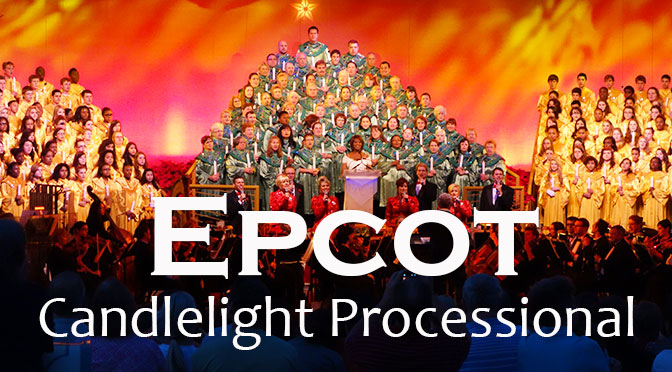 This festival runs during the holiday season and features seasonal traditions, foods, and music of countries all around the world!  There are food and beverage stations, a Holiday Cookie Stroll and the always popular Candlelight Processional.  You can read more about the International Festival of the Holidays here.
Food – even more than the festivals!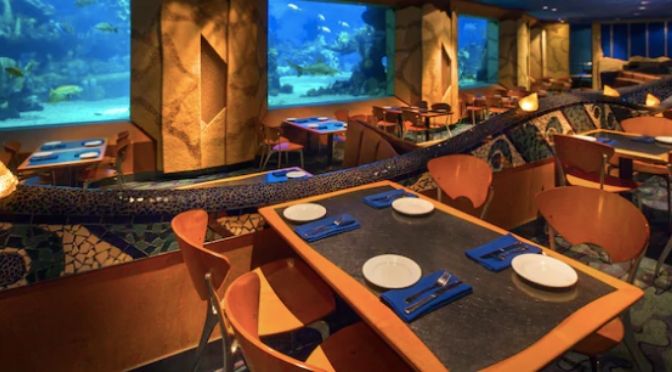 The food in Epcot is outstanding.  Not only can you try out different cuisines from around the world, but there are also many delicious snacks and beverages (alcoholic and nonalcoholic) offered.  There are several table and quick services restaurants in Epcot, and your biggest problem will be narrowing down which place to eat!
During the festivals, there are many different festival-themed meals and snacks available as well.  Foodies love Epcot for good reason; there are so many amazing choices!
You can dine next to an aquarium at Coral Reef, or enjoy a meal with Mickey, Pluto, Chip and Dale at Garden Grill. In the mood for authentic cuisine? Head over to the World Showcase and sample some amazing eats from any of the countries.
When all of the work is done with Epcot it will be completely different, and worth another visit to see the changes.  But for now, enjoy what Epcot has to offer…uou won't regret it!
Now that I've convinced you, read more about why you shouldn't skip Hollywood Studios or Animal Kingdom either.
What do you think?  What is your favorite thing about Epcot?  Drop me a comment and let me know!
Jamie Fonseca
"All our dreams can come true, if we have the courage to pursue them."-Walt Disney