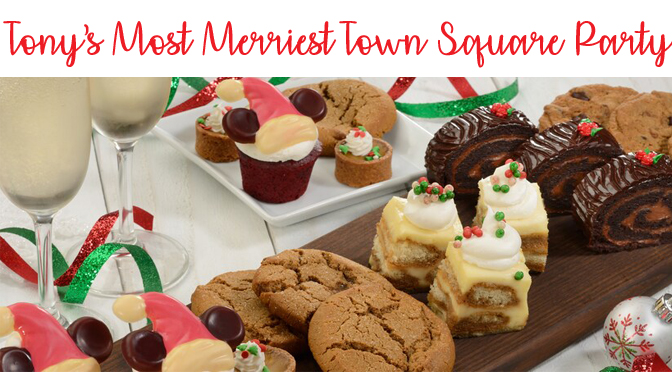 The holiday parade at MVMCP is a must-see, and Tony's Most Merriest Town Square Party makes it even easier to enjoy the festivities! Consider this your guide to Mickey's Once Upon a Christmastime Parade private viewing party.
Available on select Christmas party nights, you can enjoy holiday eats and treats at Tony's Town Square Restaurant before and after viewing the holiday parade in a reserved viewing area! Tickets are $99 per person, and this in addition to the MVMCP tickets that are required for the event. Advanced reservations are highly recommended and you can head HERE to check availability and purchase tickets for your party night.
[the_ad id='41484′]
Tony's Most Merriest Town Square Celebration takes place on certain party nights in November and December.
November 8, 11, 12, 14, 15, 17, 19, 21, 22 and 24
December 1, 3, 5, 6, 8, 10, 12, 13, 15, 17, 19, 20 and 22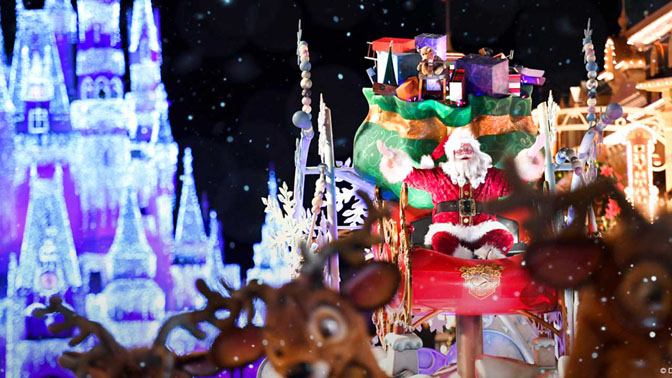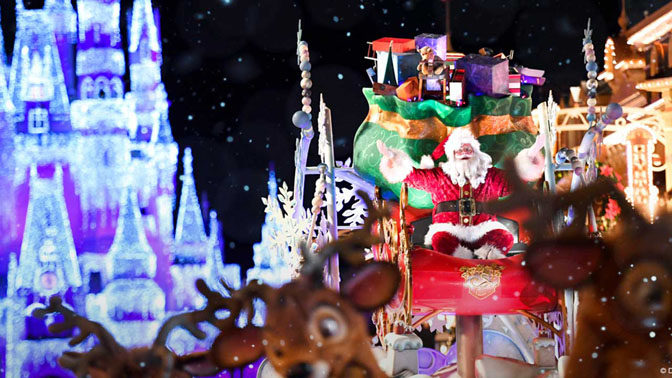 So here's how it works. Check in at Tony's Town Square Restaurant any time after you arrive at the party and go back anytime between 9:30 pm and 12:30 am to enjoy a buffet of hors d'oeuvres, appetizers, and other holiday treats plus alcoholic and non-alcoholic drinks at your leisure. Then, head out to the reserved outdoor viewing section and watch the 11:00 pm parade. You can come and go as you please, but seating is first-come-first-serve. It's also worth noting that the party lasts until 12:30 am, which is after the Christmas party ends. So you can stop by one last time on your way out and get a midnight snack.
There are a wide variety of food options, and many are substantial enough that you could eat here as your meal for the night. Meatballs, pizza, calzones, calamari, stuffed artichokes, and meats and cheeses will be sure to fill you. Desserts like cannolis, tiramisu, cupcakes, and yule logs will also satisfy your sweet tooth. You definitely won't need to worry about spending extra money on food!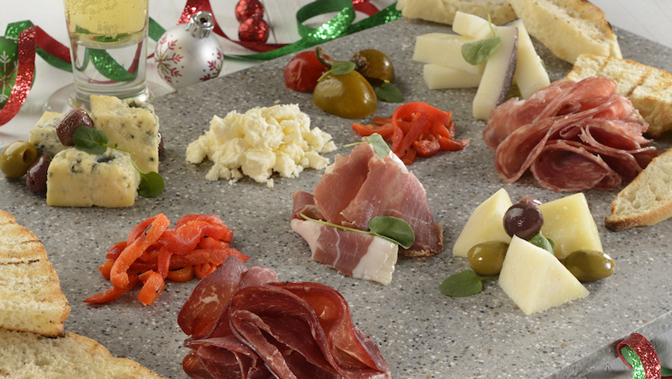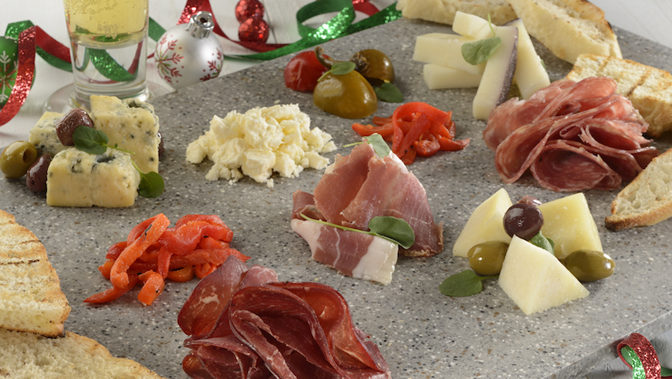 So should you attend? You need to consider the needs of your traveling party. Do you have young kids who may not make it that late or are antsy to experience more attractions? Does anyone have food allergies or dietary restrictions? There are many factors to consider when deciding if this party within a party is right for you. Plus there is the cost factor. I'm not confident I would spend $200+ per person to attend both MVMCP and Tony's Most Merriest dessert party. That is a lot of money and it does take away time that could be spent experiencing the other attractions at the party. However, if reserved seating for the parade and extra food is a priority for you then this is an option to consider.
If you would rather have reserved seating for the fireworks show, there is also a party at Tomorrowland Terrace. Check my post HERE for details on that! I also have a post detailing the Christmas party itself plus my review HERE!
What about you? Would you pay extra money to attend a dessert party at MVMCP? I'd love to hear feedback!
-Monica S.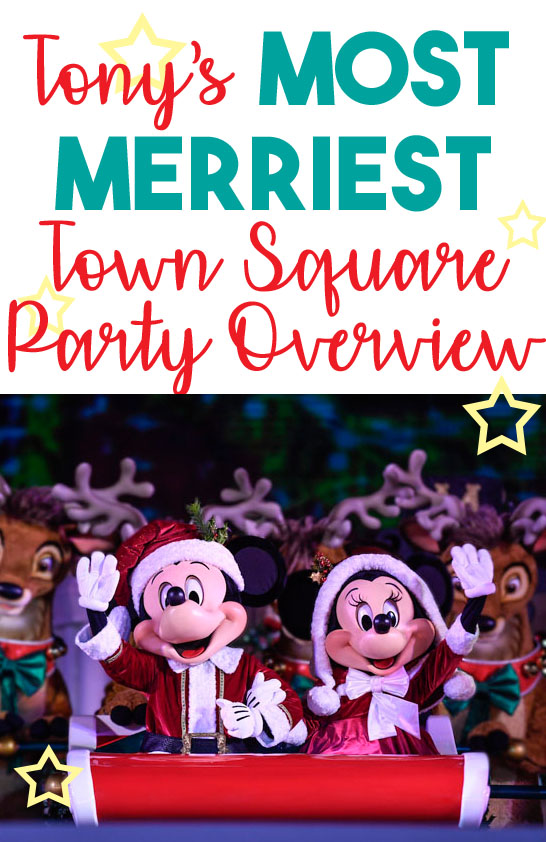 Are you planning a vacation? Reach out to our trusted travel agency sponsor Authorized Disney Vacation Planner
Mouse Class Travel
!