On September 29th, 2019 Illuminations: Reflections of Earth will make it's final curtain call and Epcot Forever will take it's place on October 1st. If you have visited the Walt Disney World Resort in recent months, you most likely have seen the various "Farewell Illuminations" merchandise for sale. Now before we say goodbye to this legendary show, there is one final chance for some newly added limited-time Farewell Illuminations merchandise.
Illuminations has always held a very sentimental place in my heart. I was 7 years old when it first debuted. When it was announced that the show was to be retired I was full of mixed emotions. It is always difficult to say goodbye to a beloved show, but I look forward to seeing what Disney does with their upcoming nighttime entertainment at Epcot. Before Illuminations leaves forever, we made sure to visit for one last goodbye.
[the_ad id='41468′]
I would be lying if I said that the special limited-time Illuminations merchandise wasn't what sealed the deal for a last minute trip to Disney for one last viewing. We bought quite a few items that were available over the summer.
Just the other day, Disney announced that there would be one more item on sale for the final farewell of Illuminations and I think it's the best yet! There will be a new Farewell Illuminations Spirit Jersey available for purchase at Mouse Gear, World Traveler, and the kiosk outside Port of Entry.  I have to say, I wish I could make an extra visit just for that Spirit Jersey alone. Sadly, It does not appear that this item will be available on the ShopDisney website, so you will need to be at the park to purchase it.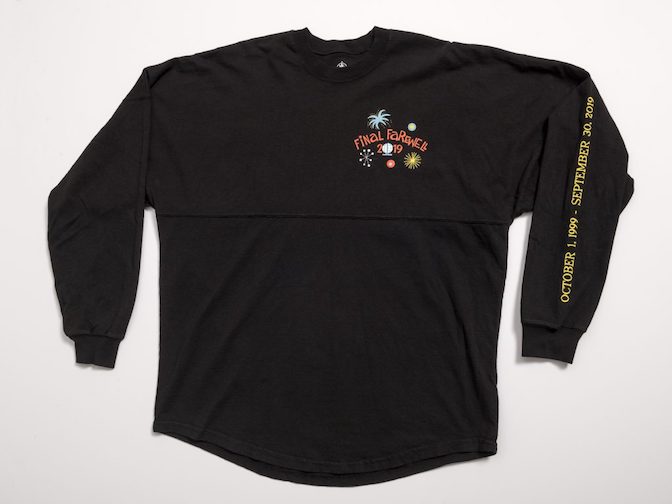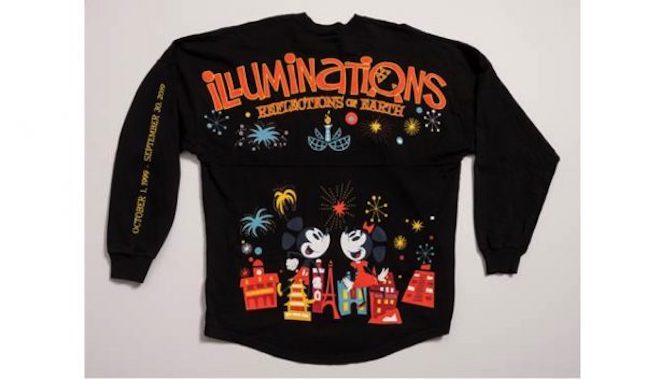 If you plan to bid a fond farewell to this legendary show, be sure to grab this awesome Spirit Jersey before it's gone!
What do you think of this new shirt? 
-Christina