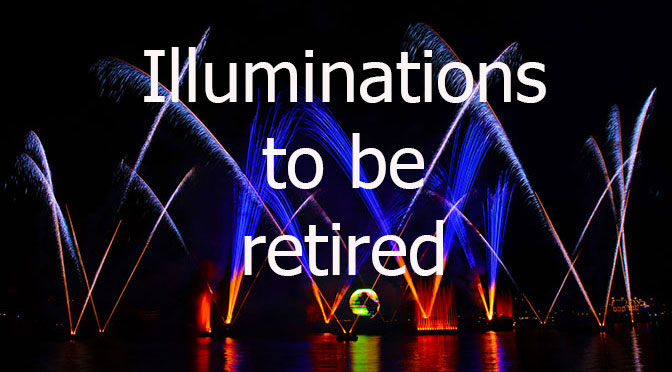 Illuminations: Reflections of Earth has been offered at Epcot for almost 20 years.  It has been a crowd favorite with it's low level pyrotechnics, lasers, the opening globe and the fire barge.  Disney officially announced today that Illuminations will be retired.
Disney used the generic term of the "end of Summer" 2019 for the time frame for the Illuminations retirement.  A new show will be coming to the park to take its place in the World Showcase Lagoon.  Illuminations began in October 1999 as part of the Millenium Celebration.
Epcot is undergoing a major multi-year transformation that already will include the new Ratatouille ride, the new Guardians of the Galaxy roller coaster and re imagining several other popular attractions.  A new space themed restaurant will also be added near Mission: Space.  A new hotel is supposed to be built at the entrance at some point as well.
I'm sure that Disney will provide additional information over the next several months.  I'll keep you updated.