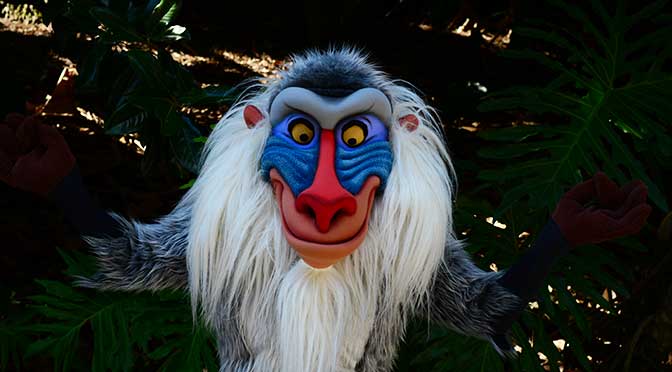 The Wildlife Express Train, Rafiki's Planet Watch and the Conservation station Cast Members have been informed that the location will close.
The closure of Rafiki's Planet Watch will occur on October 21.  The location is the host for Veterinary care, Doc McStuffins & Rafiki character meets, The Song of the Rainforest, Animal Encounters Up-Close Interactions, Affection Section and It All Started with a Mouse.
Doc McStuffins and Rafiki meet and greets will be eliminated September 29, 2018.
All these experiences, along with the Wildlife Express Train which takes you to and from Rafiki's Planet Watch will close .  Rumors has stated that it would move to a seasonal operation, but that will not occur.
It's possible that Rafiki could offer a meet in the main part of the park, but a new dance party is coming in January, so it's unknown what will happen to him in the interim.  Doc McStuffins will continue to meet in Hollywood Studios.
Rumors have swirled for a while that the area could be used for a new Zootopia themed area.  That's just an unconfirmed rumor at that point, but it does appear that the area will be redeveloped for guest use in the coming years.
Managers are stating that the area could reopen in Spring of 2019 after several months of redevelopment.
What do you think of this change?