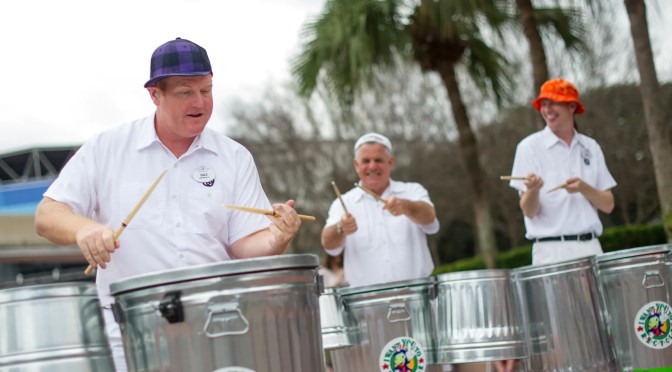 Recently we told you about entertainment cuts coming to both Magic Kingdom and Animal Kingdom. Now it looks like the cuts are affecting Epcot's entertainment as well.
The entertainment cuts will affect entertainment in Epcot for three shows beginning the week of September 29, 2019.
The first cut reduces your opportunities to see the JAMMitors in Future World to only five days per week. The Tuesday and Wednesday performances will be cut after September 29. The JAMMitors perform high-energy rhythmic fun using trash cans, brooms, and tin cans as their instruments. Each show is approximately 10 minutes long.
The second change is the elimination of some of the performances of the show known as Matsuriza occurring in the Japan pavilion. This ancient form of Japanese drumming will also have its performances cut to only Thursday through Monday. Each of these approximately 15 minute long demonstrations showcase musical arrangements on giant drums. Traditionally these Taiko drums have been used in religious ceremonies, festivals, and on the battlefield.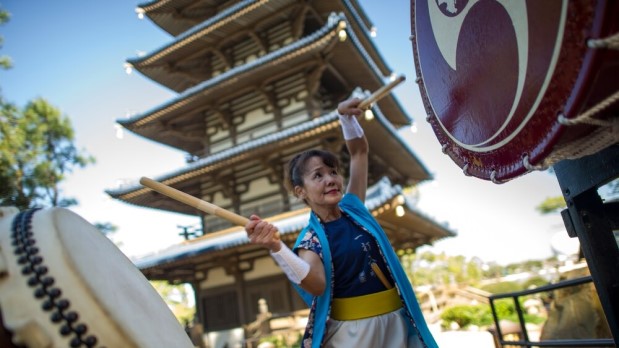 The third change is the elimination of "The Story of Coco," which will end on September 28 and has been in the Mexico pavilion since March.
I know my family loves these shorter length shows as we explore and eat our way through Epcot. We are always in awe of the amazing talent Disney showcases. We don't usually plan on these shows but they are enjoyed when we happen to be at the right place at the right time for them. We will definitely miss the opportunity to see these performances, but it does leave me wondering what new additions may be on the horizon.
You can read about other recent cuts to entertainment here Another entertainment cut coming to Disney World.
Photo credit: Walt Disney World
What do you think of these cuts? Do you plan to enjoy these shows or leave it chance when in Epcot? Tell me your thoughts below or on Facebook.