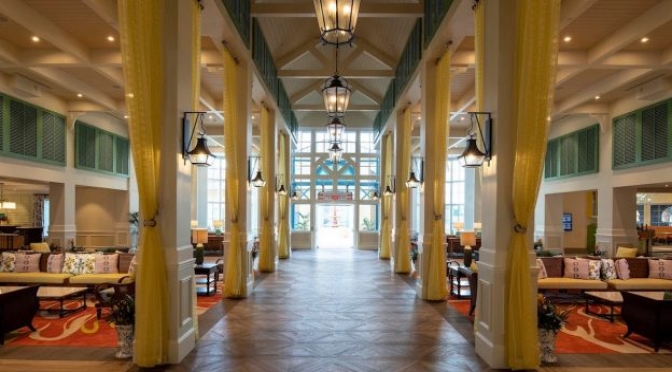 Do you have a Walt Disney World resort hotel stay coming up soon? A new EXCLUSIVE upgraded magic band option appeared on the site this week! There have also been some changes regarding room requests you might want to know!

There are multiple ways to express your preference on room location prior to your arrival at a Disney resort hotel. During the online check in process, you'll find two drop boxes offering a handful of choices to pick from in terms of room location. Generally, you are allowed to specify if you prefer ground floor, higher floor, or being close to transportation. You can also select that you will be arriving early in the day and would like them to prioritize having your room ready earlier over your other requests. Unfortunately, I have often found that when I go to make my selections the drop boxes aren't working and provide zero options for me to select. Today, they seemed to be functioning!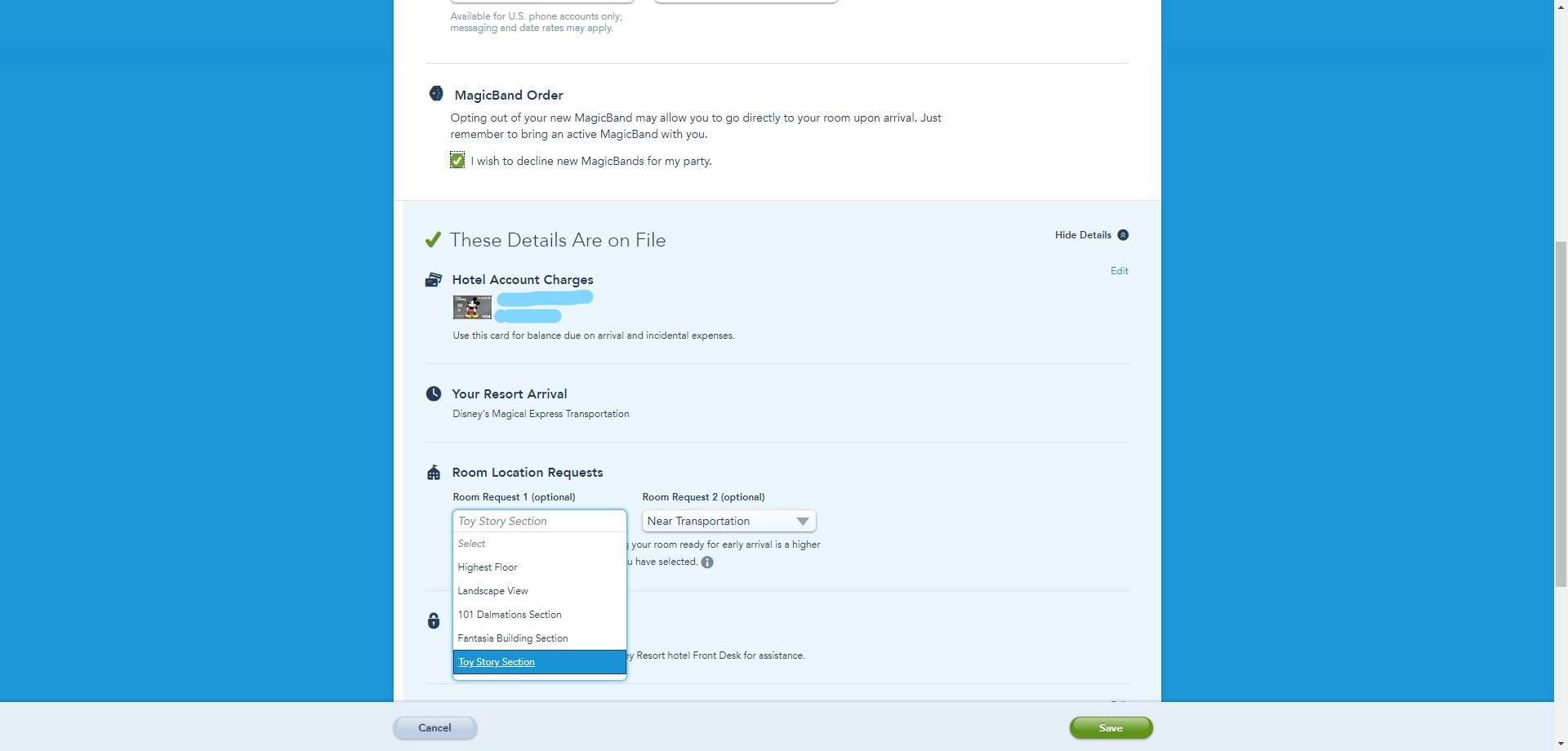 When it was first suggested to me that I fax my room request to my resort approximately a week before my stay, I thought, "But my stay is occurring in the 21st century, not 1987?" But outdated as it may sound, room requests by fax are still the best way to make your more specific preferences known.
Guests had advised each other to send these faxes approximately seven days prior to check in.  However, the system has recently changed such that faxes sent to a resort are re-routed to a central location. The new recommendation floating around is to send your fax in around 30 days prior to check in to allow plenty of time for the sorting process. You can also call in your request to (407) 939-1936. List of fax numbers provided in the comments.
While you're in there doing online check in, do check out the magic band upgrades that are offered! For $10-$20 (depending on which band you select) you can choose a specialty magic band to be shipped to your home or to have waiting for you at the front desk. This process has left many guests frustrated as the inventory seems to be inconsistent and not updated. I have attempted to place many orders where I add the bands we would like to my cart, only to be told one or more is out of stock. Rather than removing that option or tagging it as "out of stock" the option to select it remains.
I have a family of three and we each have gotten a specialty band this way, but we got them through three separate orders, on three separate resort room bookings. The main issue I have with this upgraded magic band option is that you must order a band for everyone in your party in a single order. You can't decline bands for guests wishing to use their old ones and just order one specialty band for your child's birthday. In that case, you would order the one birthday band and then you must choose specialty or the free colored bands for the other guests on the room reservation. If you wish to decline magic bands for your entire party, that option is now in the online check-in section.
When I looked this morning, there were several cute options available! The Figment Food and Wine one caught my eye, as well as this new castle magic band, which is exclusively available for pre-arrivals! I was able to add it to my cart and proceed to check out, so get it while it's hot!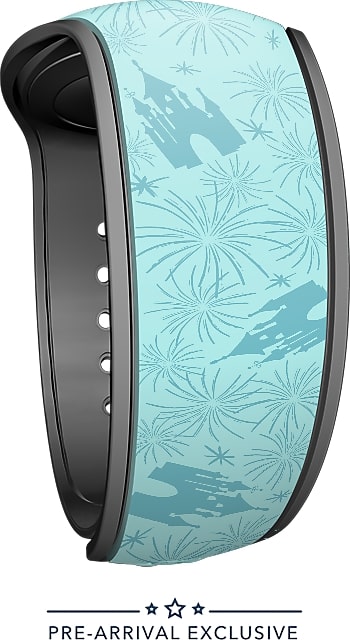 Have you been successful in ordering an upgraded band? Or did you end up giving up and just going with the free standard bands?