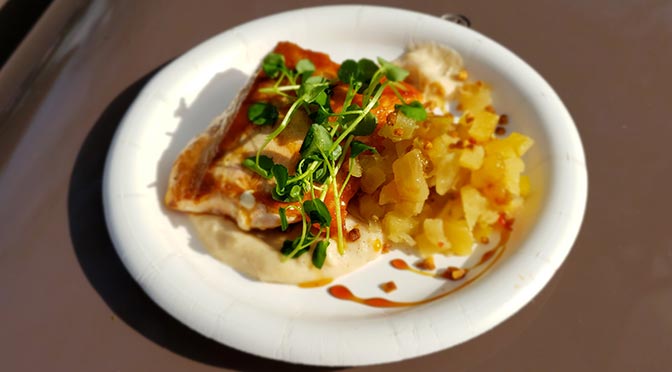 My friend CJ Brandesky recently visited Epcot's International Festival of the Holidays and had the opportunity to sample all the dishes at the kiosks with her friend Chef Todd.  
Traditional French Canadian Tourtiere with Canadian Ketchup $5.25 (snack credit eligible):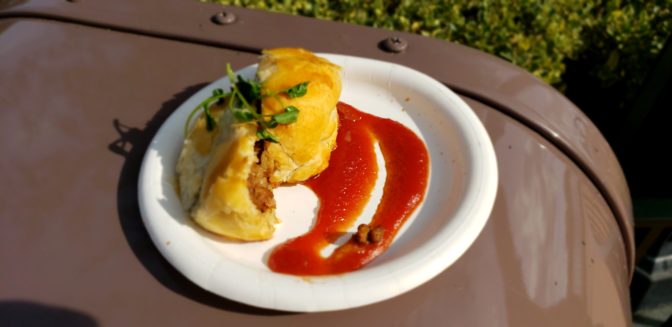 There was nothing particularly special about this one.  Flaky pastry wrapped around a mildly seasoned meat filling.  It may be that it is rated "kid friendly" due to its blandness.  The ketchup had a freshness to it along with a puree type texture while still remaining recognizably ketchup-y for the kiddos.  Possibly one of the safer bets for the picky eaters in your group.
Seared Salmon with Crown Royal Maple Whisky Glaze, Parsnip Silk, Apple Chutney, and Hazlenut Croquant $5.75 (snack credit eligible):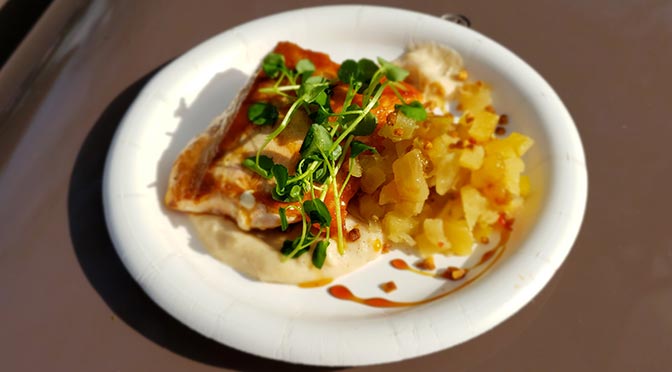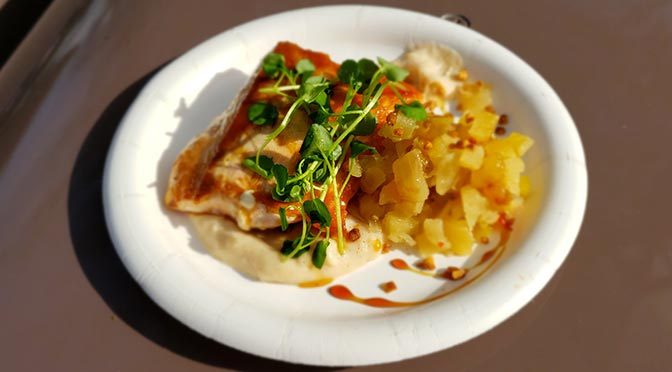 This was a perfectly grilled portion of salmon with tender flakiness on the inside and beautiful color on the outside.  The salmon was perfectly accessorized by the sweetness of the maple whisky glaze and the nuttiness of the croquant.  A perfect hint of butter added a richness to the aptly named parsnip silk.  There was a delightful pop of ginger in the apple chutney, which I think might be my favorite part of the entire dish.  Not only is this a delicious complete meal, it is a wonderful bargain.
Author:  CJ Brandesky
I'm an avid fan of Disney World, having visited 8 times.  I live in Central Texas.  Married parent of a Jack Russell Terrier named Liko.  I wish they would bring back the Main Street Electrical Parade.  One of my favorite parts of visiting Walt Disney World is the FOOD!
Sometimes I knit, and I can crochet a little also.