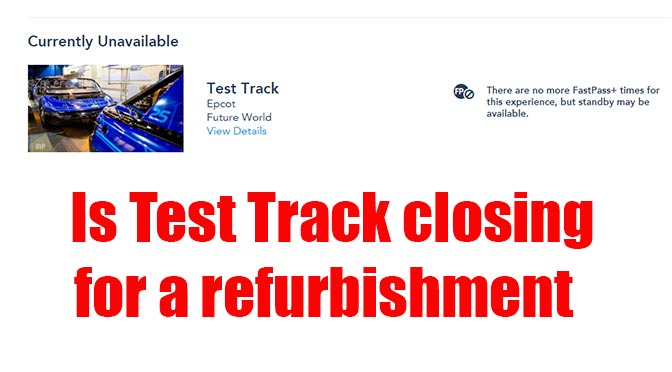 When booking Fastpass, I've noticed that Test Track is showing as unavailable for certain dates in the future.   This usually points to a potential closure for refurbishment.
I noticed that Test Track Fastpass is widely available on January 31, 2019, but becomes unavailable on February 1, 2019.  I did see a single Fastpass on February 2, but then it totally disappears again February 3 onward.
Disney has not posted a refurbishment for Test Track, but the lack of Fastpasses is usually our first tip.  Disney also does not list the Magic Kingdom railroad or Animal Kingdom Wildlife Express, so it is not fully reliable.  Test Track never runs out of Fastpasses in the 30-60 day window.
If you're booking Fastpasses for Epcot in February, it's likely that you'll notice that Test Track is currently showing as unavailable.