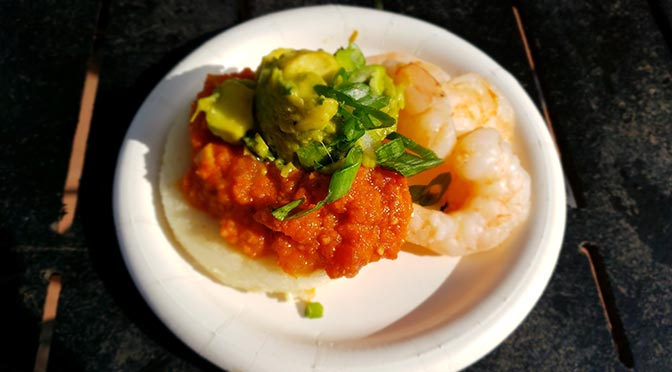 CJ continues her series of reviews at the Epcot International Festival of the Holidays by checking out the dishes at the Feast of the Three Kings in Mexico. 
Arepas $4.50 (snack credit eligible):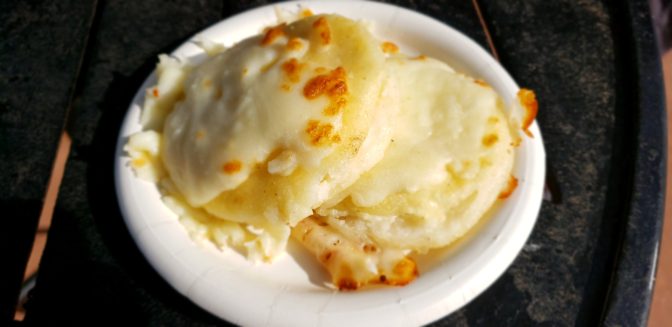 This was just OK.  Basically a dense version of cheese toast, it's probably one of the worst ways to burn a snack credit at this festival (or $4.50, for that matter).  There's nothing wrong with the food, there's just not much to it.  The arepa was fresh and soft, and the cheese was thick and melty.  If you get either (or both) of the other two entrees at this booth, you won't be missing anything by skipping this one.  If you have a picky person in your group or a kid who likes cheese toast, disregard everything I just said and give it a whirl.
Queso Fresco-stuffed Arepa $5.75 (snack credit eligible):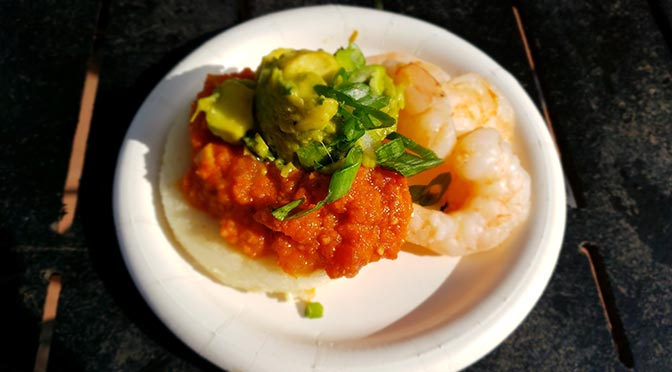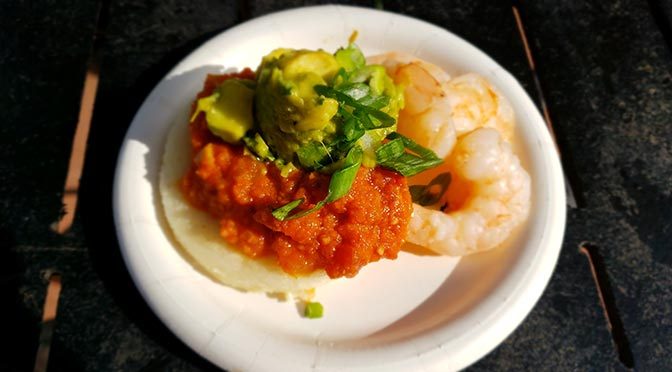 If you like shrimp and avocado, this one is for you.  Several good-sized shrimp that have been cooked perfectly and chilled are accompanied by an arepa topped with a chunky tomato sauce and spicy avocado.  Everything about this dish is as fresh as can be.
Pastelon $5.00 (snack credit eligible):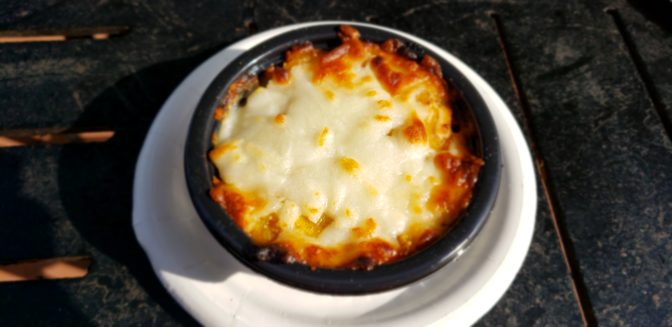 It may sound exotic, but it bears a strong resemblance to a taco pie or casserole.  In a good way!  The ground beef is seasoned by sofrito, which is a mix of sweet peppers, garlic, and herbs.  This enhances the robustness of the beef flavor, adds sweetness, and brightens the entire dish.  Green olives give a hint of salt, and plantains bring a bit of starch to the party.  The whole thing is topped with melty white cheese, giving you a solid meal for a really good price.
Author:  CJ Brandesky
I'm an avid fan of Disney World, having visited 8 times.  I live in Central Texas.  Married parent of a Jack Russell Terrier named Liko.  I wish they would bring back the Main Street Electrical Parade.  One of my favorite parts of visiting Walt Disney World is the FOOD!
Sometimes I knit, and I can crochet a little also.