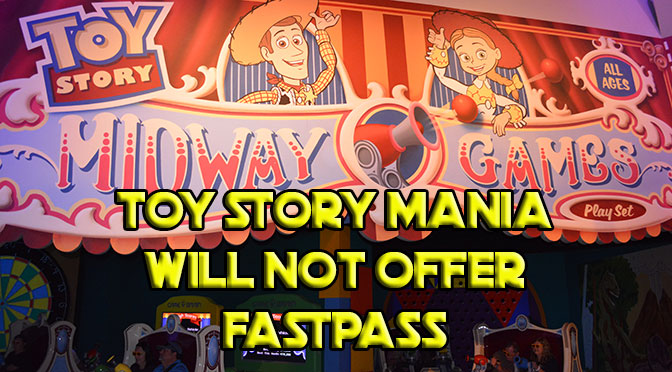 Toy Story Mania in Hollywood Studios has been undergoing construction for the last month to prepare for the upcoming opening of Toy Story Land.  It has created increased wait times and much guest frustration.  Coming soon, Toy Story Mania will not offer Fastpass for a limited time as part of that construction process.
From April 9 through May 7, 2018, guests will NOT be allowed to create a Fastpass for Toy Story Mania in Hollywood Studios.  As they continue to swap the entrance from the Pixar area, around to the upcoming Toy Story Land, guests will be loaded onto the ride through a stand-by queue only.
What does this mean?  It means that during that time frame, I highly recommend arriving at the Studios at least an hour early and making a bee line for Toy Story Mania or visiting the attraction shortly before closing.  If you don't you'll be waiting in a VERY long line!
Does this news affect your upcoming trip?  Be sure to make the adjustments in your Character Locator touring plan!