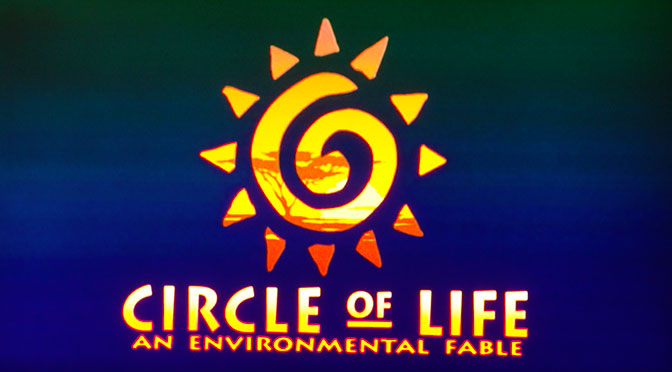 As a part of Disney's commitment to re-imagine Epcot and its entertainment offerings, Circle of LIfe an Environmental Fable will close permanently.
The 20 minute film features the story of Timon and Pumba attempting to build an empire for themselves that affects the animals on the savannah will close forever at 7pm on February 3, 2017.  Character Locator subscribers likely noticed that I added the closure to the application yesterday.
The film originally opened in 1995, so it's been around quite a while.  The film has not been changed and it is never full.   Many times the film is played to a near-empty or empty theater.
It has been said by some that the theater space will be used by Disney Performing Arts for presentations by bands and choirs and such.
While it was something that we only visited during ultimate tours through the last several years, it would have been nice to use the theater for something more guest-centric like a new film that others could enjoy.
Check out all the other Disney Parks refurbishments and closures here: