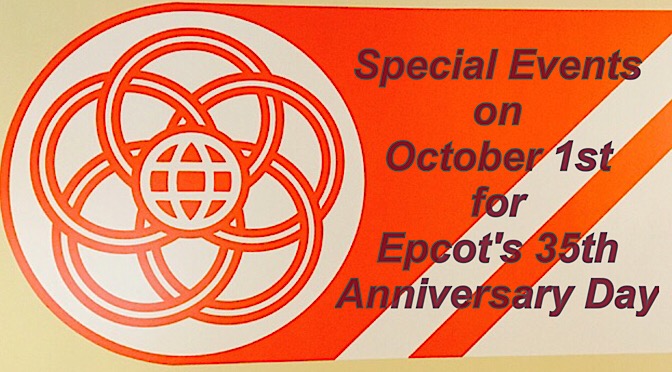 The yearlong celebration for Walt Disney World's 45th Anniversary comes to a close next week, but there is no reason for concern.  There is always a reason to celebrate at Disney World!  And this coming Sunday October 1st, Epcot begins its celebration of its 35th Anniversary.
Epcot first opened its doors to the public on October 1st, 1982.  After eleven years of operation, the Magic Kingdom had a sister Park for guests to enjoy.   That Friday in 1982 was considered to be a soft opening for what was then called EPCOT Center, and full dedications for the overall park were held later in the month.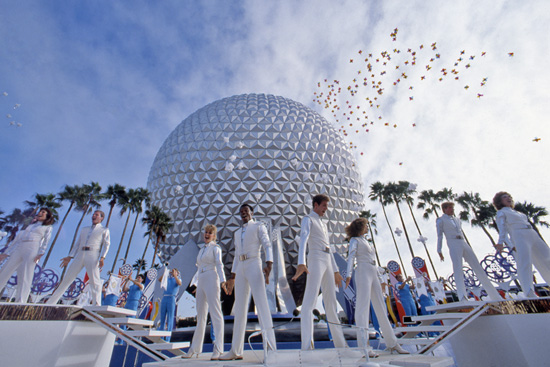 35th Anniversary Day Activities Planned
To commemorate the true 35th Anniversary date, Disney has announced their plans for activities and merchandise in Epcot for Sunday, October 1, 2017.  In addition to the ongoing International Food and Wine Festival, Disney is adding other things to the Park's schedule only for this special day.
35th Anniversary Commemorative Park Map
Guests visiting Epcot on October 1st will be able to pick up a special commemorative park map when entering Epcot. Guests can get these maps at both the Main Entrance and the International Gateway entrance between the France and England Pavilions.  In addition, Cast Members at Guest Relations will have these special maps.  If last year's Magic Kingdom's 45th Anniversary maps are any indication of what to expect at Epcot's 35th Anniversary, these maps are sure to be a true collector's item.
35th Anniversary Celebration at the Fountain View Stage
Disney will hold an Anniversary Celebration  ceremony at 10:01am.  It will take place at the Fountain View stage, located between Club Cool and Mouse Gear.  The ceremony will include musical performances from Mariachi Cobre from the Mexico Pavilion and the Voices of Liberty for the American Pavilion.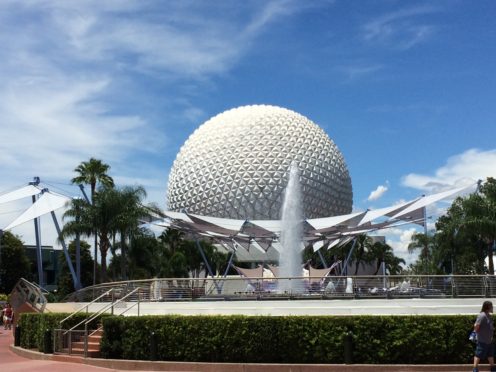 "I Was There" Merchandise Pop-up Store
Disney has created special 35th Anniversary merchandise that has the phrase "I Was There" printed on it.  Guests can purchase these special items only while supplies last on October 1st.  Guests will be able to find  these items at a pop-up stand near Spaceship Earth just past the Art of Disney store.  Items include t-shirts, Passholder t-shirts, and trading pins.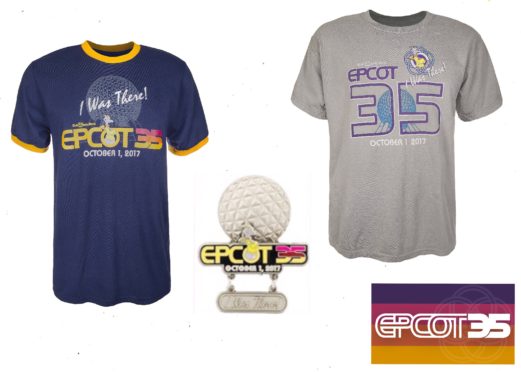 Disney sold similar items in the Magic Kingdom on October 1, 2016 for the WDW 45th Anniversary.  The demand for these items was very high.  Guests stood in lines that exited the Emporium nearest the Firehouse, and went all the way down Main Street.  At its peak, the line ended close to the Cinderella Castle hub.  It should be expected that similar demand will exist for the Epcot 35th Anniversary "I Was There" items.
Disney will have an entire line of Epcot 35th Anniversary merchandise that Guests can purchase throughout the year.  These items are not limited in quantities.  Guests Can find this retro line of items in the Mouse Gear retail shop.  Certain items are also available for purchase using the Shop Disney Parks app.  Click HERE to see more of these items.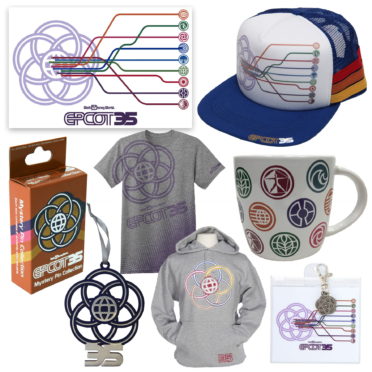 Special Edtion of Illuminations: Reflections of Earth
The day will conclude on October 1st with what Disney is only referrring to as a "special edition" of their nightly fireworks performance in the World Showcase Lagoon.   Illuminations: Reflections of Earth will start at 9p.m. that evening.  It is expected that the ending to that night's showing will be much more explosive than the regular operating days.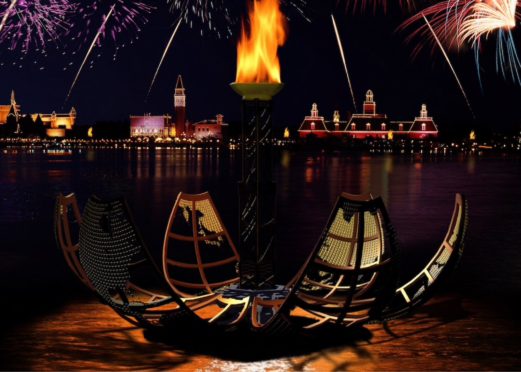 Where will you be on October 1, 2017?
Visitng a Disney World Park on any day of the year is a fun and exhilarating experience.  Leave it to Disney to amp up the Magic on special days , like Epcot's 35th Anniversary date.  We will be there to join the fun and the chaos, and hope that many of you can as well.  If  you cannot attend, we will do our best to capture as much Magic as possible to share with our readers!
What are you most looking forward to when it comes to the year long 35th Anniversary celebration of Epcot?
– Chris Edwards