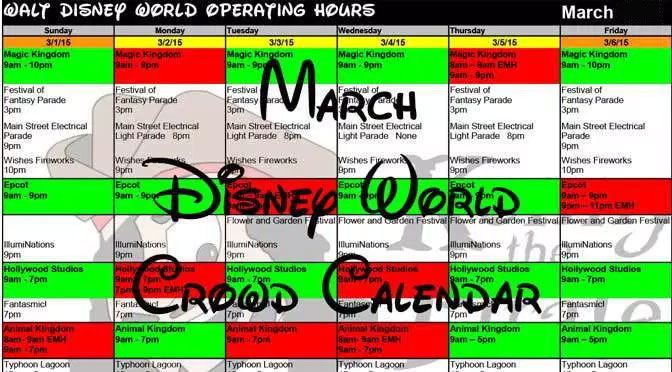 ---
If you've been hoping for the initial Walt Disney World park hours for March 2018 on my Crowd Calendars, you're in luck.  Last night I added that information for you.  Here's a couple of things you should know:
Rivers of Light isn't listed yet.  It usually gets added much later.
Star Wars Fireworks aren't listed that far in advance.  Again, it doesn't mean they won't offer them, but they aren't there yet.
Park hours for Magic Kingdom will extend for many dates, especially around Spring Break and Easter.
These are merely initial park hours and extra magic hours and things change A LOT over the next 6 months.  Hope it helps you plan out your days at least!  Here's the link to the March 2018 Crowd Calendar.
Spread the love by using the sharing buttons below!