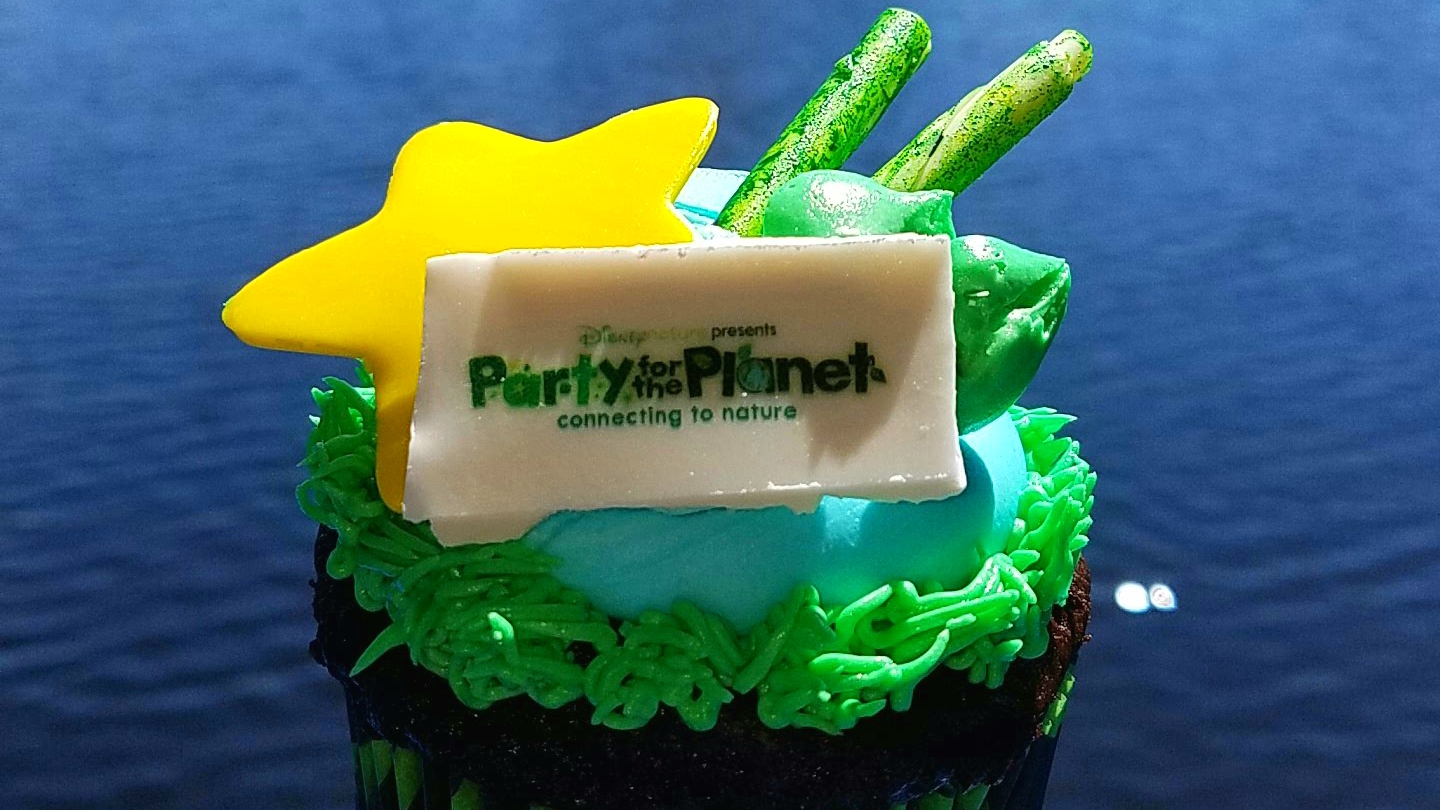 As a part of Animal Kingdom's special Earth Day celebration they call "Party for the Planet," they offer this special cupcake.  Here's the details.
It is a chocolate cupcake with a tiny amount of chocolate mouse in the center. It topped with Buttercream icing and white chocolate "bamboo."  The sign is also white chocolate with edible writing.  The yellow star is made of fondant.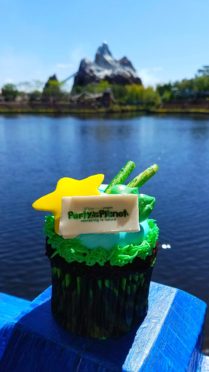 The cupcake is served in this giant plastic covered dish, which seems like an odd choice for a conservation celebration.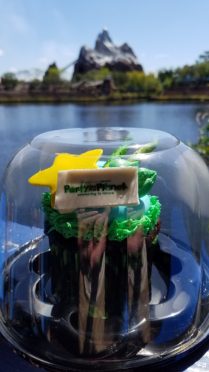 There wasn't much of the mouse filling in the middle, but there's still a ton of sweetness with this cupcake without it.
The chocolate cake was moist and flavorful, but the overly sweet buttercream distracts from the cake.  It's typical that enormous theme park cupcakes go overboard in that regard.   You might want to share this with a person or two.  I could only eat half.
The cost is $5.99 plus tax and you can find it at Creature Comforts or Isle of Java.  It is said to remain until "at least Monday,  April 24, 2017."