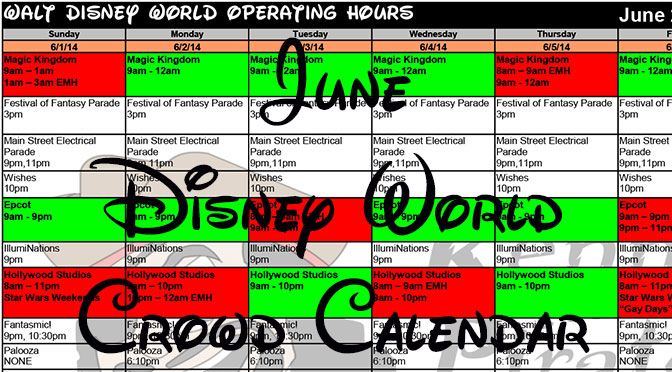 Magic Kingdom has extended park hours for many dates in June 2016.  I've detailed it here in this post for you.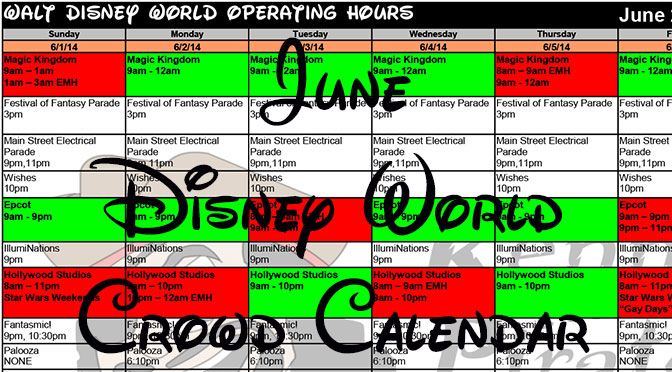 Get all the latest KennythePirate Disney news and planning advice in your inbox!
Disney World's Magic Kingdom has made the unusual step of opening at 8am in June, which brings many dates back to their old 16 or 17 hour operational days for June, but it is open from 8am to 11pm on many of those dates for regular (non Extra Magic Hour guests).  Here's some dates that changed and you can always view them in my Crowd Calendars.
June 5:  8am – 11pm
June 6:  8am – 11pm
June 8: 8am – 11pm with EMH until 1am
June 9: 8am – 11pm
June 13: 9am – 12am
June 15:  8am – 11pm with EMH until 1am
June 16:  8am – 11pm
June 20:  8am – 12am
June 22:  8am – 12am with EMH until 2am
June 23:  8am – 11pm
June 27:  8am – 11pm
Epcot is now listed as closing at 10pm for July 4th.
If you are willing to awaken a little earlier, you could have a terrific time in the Magic Kingdom from 8am until around 11am with one of my Touring Plans.
If you were counting on a breakfast reservation at 8am getting you into the Magic Kingdom before the crowds arrived and getting that special Castle photo, sorry, but park hours have just messed up that perfect morning plan.