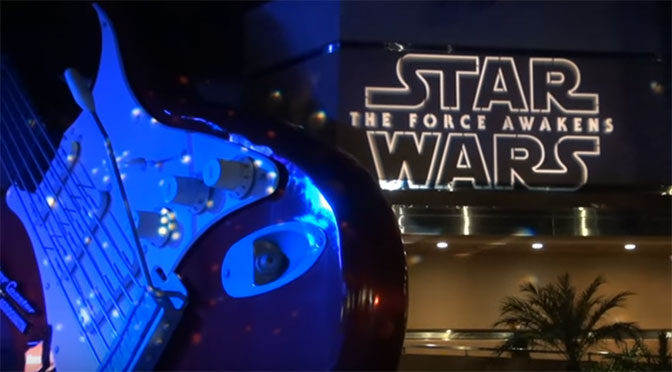 One idea that has been tossed around is seeing Rock n Roller Coaster with a complete Star Wars overlay.  Disney World tested this by merely changing the musical score and a few small details during the high cost Star Wars The Force Awakens premiere event at Hollywood Studios.  Guests were allowed to ride with Star Wars music blasting.
Hyperspace Mountain has been a HUGE success at Disneyland and guests wait up to 2.5 hours to ride it.  Paper Fastpasses are typically gone within an hour or two of park opening.  I must say it was an amazing overlay with full score, video projections and laser blasts.
Some have suggested that Rock n Roller Coaster would be used effectively to add a FULL Star Wars overlay that would include a special pre-show that could include Rey on video explaining your mission.  You'd enter a Rebel base instead of merely a garage and launch into hyperspace.  Overlay would use the same cars, but the idea would include covering the signs or changing them out for projections that would make you more immersed in the Star Wars universe.
What do YOU think?  Would you prefer to leave Rock n Roller Coaster alone or would you like a special Star Wars overlay for at least a few months?