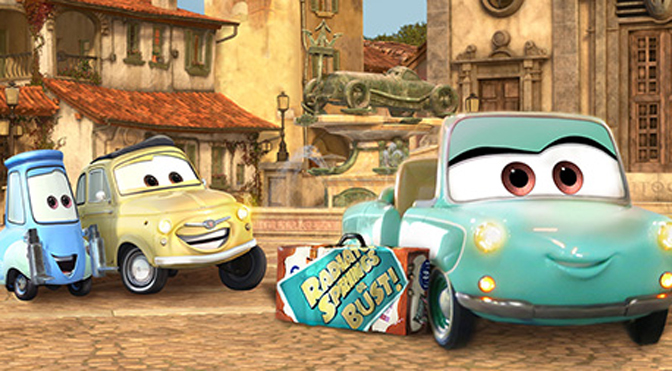 Luigi's Flying Tires in Cars Land at Disney California Adventure closed a while back and is being replaced with an all new dancing car ride.
"Luigi has invited all of his cugini (cousins) from his hometown of Carsoli, Italy, to visit his Casa della Tires. To help celebrate Race Day in Radiator Springs, they will demonstrate the dances of their village with Cars Land guests when the all-new Luigi's Rollickin' Roadsters opens early next year."
This new ride experience will use a trackless technology like they use at Walt Disney World's Tower of Terror.