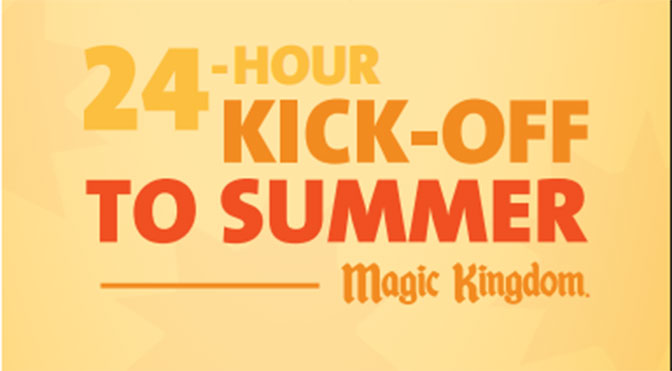 Magic Kingdom 24 Hour Party Coolest Summer Ever Times Guide
I've received a lot of requests for information concerning the 24 hour event at the Magic Kingdom on Friday, May 22, 2015.  Many guests are clamoring for some rare character meets and special entertainment.  Here's what will occur:
First, I've heard of ZERO plans to offer special rare characters.  I know that Anna, Elsa, Olaf and Kristoff will offer a special welcome and will have a special pre-parade  before the Main Street Electrical Parade, but I've not heard of any special meet and greets with Olaf or Kristoff.  Not going to say they won't do anything.  They'll probably march them out for a special "media" meet and everyone will scramble wondering where they are.
The Disney Channel Stars are supposed to be in a pre-parade for the Festival of Fantasy parade and are supposed to appear for the Club Chill dance party.  Disney hinted that they may do special meets with autographs, but didn't actually state that.
Here's the actual times guide for the event: