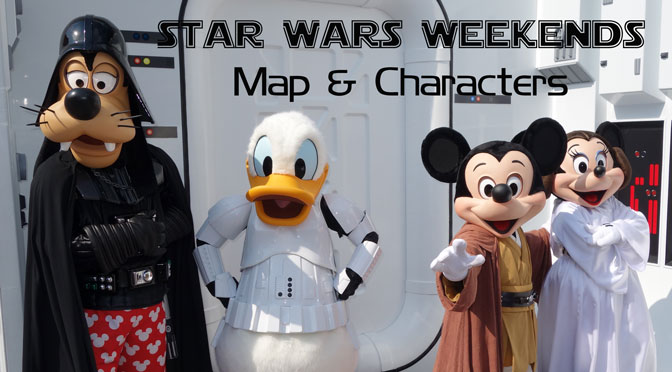 With special thanks to yulilin3 and Good Morning Dewdrop on Disboards.com I've been able to piece together the Star Wars Weekends character location map.
There are a large number of character location changes for 2015, but it doesn't appear at this time that we'll get to meet and greet with any new characters.  Here is where you can find the Star Wars Weekends Character Location map.
Some of the new locations include:
Darth Vader inside queue of old Backlot Tour
Darth Maul takes Darth Vader's old spot
Chip n Dale moving to One Man's Dream area
Jedi Council moving next to Toy Story Midway Mania
Mickey, Minnie, Donald and Goofy back to old location next to Great Movie ride (until 4pm)
Luke, Leia, C3PO and R2D2 in same location but not until 4pm
I'll be there live tomorrow morning posting live to my Facebook and Twitter accounts and live updating Character Locator.