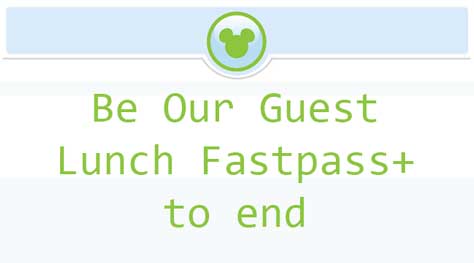 Disney World has apparently chosen to end the practice of allowing guests staying at their resorts to book Be Our Guests Fastpass+ reservations.  This lunch Fastpass proved to extremely popular, but also kept many guests from being able to enjoy lunch at one of Disney World's most popular dining establishments.  
On February 25, 2015 Be Our Guest will cease offering Fastpass+ advance bookings in this Magic Kingdom restaurant.  It appears that Disney World may be preparing to offer standard reservations for the Lunch booking.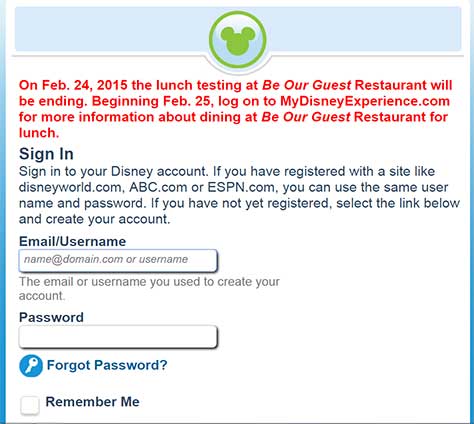 In other connected news, a rumor has been spreading that Be Our Guest will soon begin offering a breakfast meal as well.  This make good business sense to further the sales at this popular spot.   Some Cast Members even reported that it was appearing on their internal hub as a possible selection.  Looks like they'll be offering the popular "Cronut" that is available at Epcot.
Here's the menu that was posted: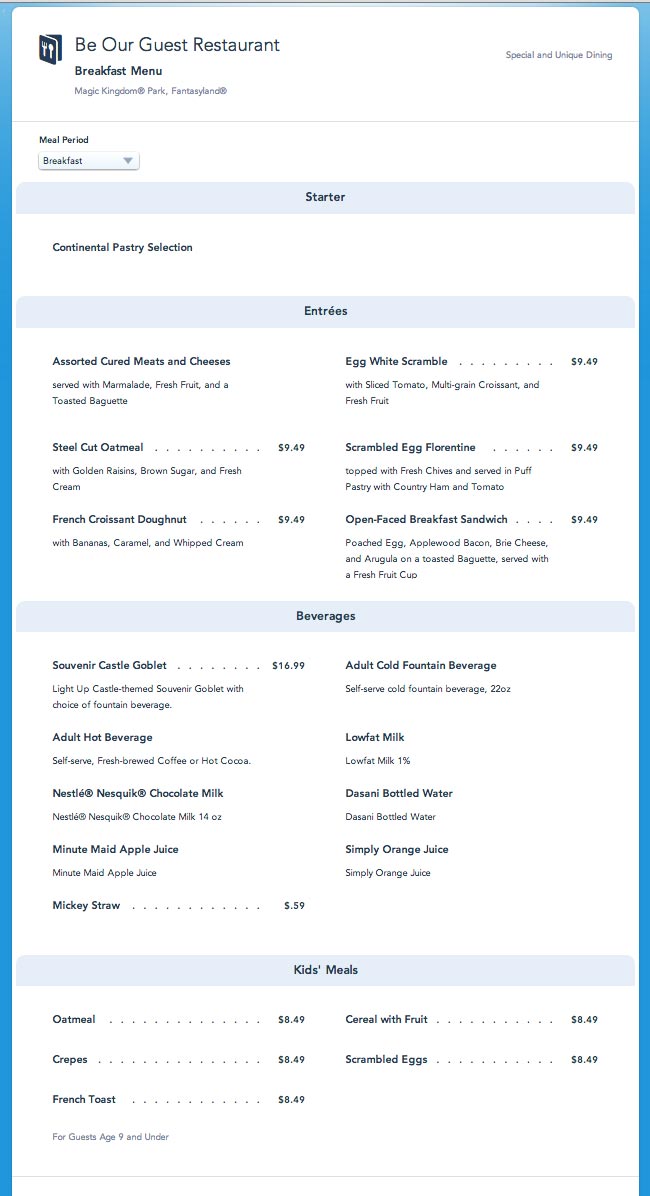 What do you think about the change and potential change?  Would you like to see these meals become Character centric like Dinner?