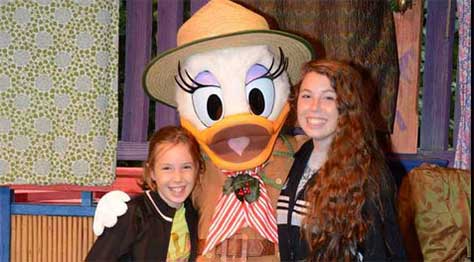 Daisy Duck will again leave the Discovery Island Boat Landing and move across to the location she used during Christmas near the entrance to Africa along the main pathway.
Daisy will relocate on Sunday, February 1, 2015 and her new hours will become 9am – 1:30pm, 1:40pm – 4:20pm.  You'll notice this change on Character Locator beginning tonight.  Pocahontas will remain in her same location.
Maybe this opens the door for Tarzan to return to the park or another character meet and greet?