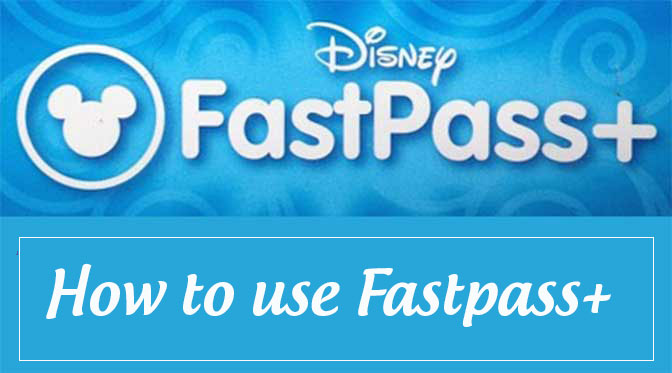 What is Fastpass+?
Fastpass+ replaced the former "Legacy" Fastpass system fully in 2014. It is designed to allow all guests that visit Walt Disney World to experience shorter than normal waits on many of its attractions. Fastpass+ is currently a totally free system. Guests under 3 are not required to use Fastpass+. Children under 3 staying onsite at a Walt Disney World Resort will receive a complimentary Magic Band that will still light up and make noise, so they feel a part of the experience.
Am I required to wear a MagicBand?
They are provided free of charge to guests staying at a Walt Disney World resort.  Those guests are pretty much required to wear the MagicBand and it does assist with paying for items in the parks.  If you absolutely don't want one, you'll need to speak to Guest Services.
If you are staying off Disney World property and you wish to have a MagicBand with your ticket attached, you may purchase them at one of these locations.  You are not required to wear a MagicBand as your ticket or annual pass is RFID enabled as well.
What do I need to book Fastpass+?
A free MyMagic+ account on DisneyWorld.com.
A currently valid ticket or annual pass linked to the above account.
How far in advance can I book Fastpass+?
Guests staying in a Walt Disney World Resort (including the Swan and Dolphin) may book all their Fastpasses 60 days in advance by logging into their account at midnight (sometimes it has taken until at least 1am). You can book your entire trip (up to 14 days based on days on ticket) at once and the most difficult Fastpasses would be best to book from the last day backward. Guests using an Annual Pass may book up to 7 consecutive dates beyond the 60 day window.
Guests who are NOT staying at a Walt Disney World resort and have ticket media linked to their account may book 30 days in advance, but it's only one day at a time.
If you are uncertain when your Fastpass booking date would be, feel free to check my Crowd Calendars for your date of stay.
Guests who are purchasing their tickets upon arrival (not recommended) can only book Fastpass+ reservations at a Fastpass+ Kiosk within the park. You will find your selections quite limited.
How many Fastpasses may I book and use?
You may book up to 3 different Fastpasses per day. You may only choose one park for each day.
After using your initial 3 Fastpasses in the park, you may then visit an in park Fastpass+ Kiosk. At the Kiosk, you may then choose ONE additional FP+ experience. One person may visit the Kiosk to reserve the additional FP+
After using the FP+ that you retrieved from the Kiosk, you may return and book ONE more. You may do this until all FP+ are distributed.
Can I modify my Kiosk based Fastpass+?
Yes, after booking the FP+ at the Kiosk within the park, you may then use the phone app to adjust the time or even change to another attraction. I've used this technique successfully to book some difficult FP+ like Seven Dwarfs Mine Train and Soarin'.
Are my Kiosk based Fastpass+ limited by tiers?
In park Kiosk reservations for the 4th or subsequent FP+ don't require tiers. You can choose from any available FP+ after using your initial 3, based on availability.
Can I choose to re-ride an attraction using Fastpass+?
Only after you have used your initial 3 FP+. Once those are used or expried, based on availability.
Can I book a single Fastpass+ for my entire party?
No, you must book one for every person that will enter the Fastpass+ return line. The only exception is a guest under the age of 3. You may however, book them separately, then line them up for Hard to Find Difficult Reservations as explained in this article.
Can I park hop with Fastpass+?
Yes, but your first 3 reservations must be used or expired before you can use a Kiosk in your next park to book a single FP+
What parks have tiered Fastpass+?
As of Januay 2015, Epcot and Hollywood Studios offered a "tiered" system. Each park requires you to book 1 tier one and 2 tier two Fastpass+. The tiers are based on how popular the attractions are in each park. Soarin' and Test Track compete as tier one attractions at Epcot. Toy Story Mania and Rock n Roller Coaster compete as tier one attractions at Hollywood Studios. You could easily book a Fastpass for one attraction and visit the other one at park opening for the shortest waits possible.
How long does a Fastpass+ reservation last?
Trick question there. The ACTUAL listed time frame is 60 minutes unless it's for a live show. However, you may arrive 5 minutes before the announced time and up to 15 minutes late (live shows don't allow the 15 minute late grace period). That means that Fastpass+ can offer up to an 80 minute block of time each. If you are extremely late due to circumstances beyond your control, like a ride break down, you may politely request that they allow you to enter. It's at the Cast Member's discretion to allow late arrivals.
Can I use Fastpass+ during Extra Magic Hours or during special hard ticket parties?
No, Fastpass+ reservations are never distributed during any Extra Magic Hours period. Fastpass+ reservations are also NOT distributed during special events like Mickey's Not So Scary Halloween Party, Mickey's Very Merry Christmas Party or Night of Joy. However, guests visiting the parties may find that they can reserve FP+ from 4:00-7:00pm. It's usually best to be in line for the most popular characters by 5:30pm.
Can I use Fastpass+ in conjunction with Child Swap passes?
Yes. Please check out this article that explains how to best use Child Swap or Rider Switch passes
What Fastpass+ should I book?
I'd recommend looking over my Fastpass+ Priorization chart. It should help you understand which ones are gone faster than others.
Other helpful posts concering Fastpass+