Mickey's Very Merry Christmas Party Guide links:
Mickey's Very Merry Christmas Party Tips
1.  You can enter early!
The party festivities officially begin at 7pm sharp, but guests with a ticket to the party may enter using that ticket as early as 4:00pm.  If you are using a regular Magic Way Ticket, you do NOT need to exit the park.  There are locations that will allow you to scan your party ticket and receive your wristband while still in the park after 4pm.  Some guests choose to relax at their resort and save a day on their park tickets.  If you enter at 4:00, you might want to take in some headliner rides before the party starts.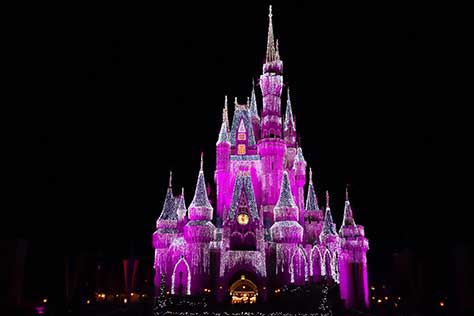 2.  Am I forced to leave the Magic Kingdom if I don't have ticket?  
Well, no one is going to grab your arm and pull you out, but once the party begins at 7pm, the Cast Members begin doing a sweep looking for those who don't have wristbands.  If you forgot to get your wristband, just go to the nearest station.  If you wish to stay and attend the party, you can purchase a ticket at the front of the park, if it isn't sold out.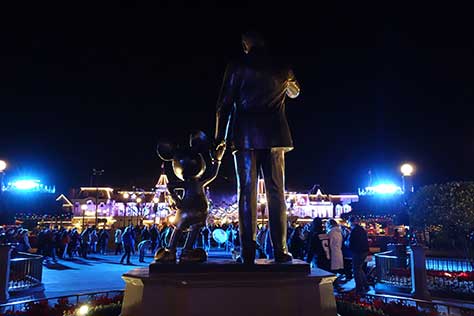 3. I have dining reservations for 6:45 at a Magic Kingdom restaurant, can I eat, watch the parade and stay around?  
NOPE.  Once your meal is completed at a Table Service restaurant, you'll be kindly escorted all the way to the front gate by and super nice Cast Member who will kindly remind you that you can purchase a ticket and stay around if you wish!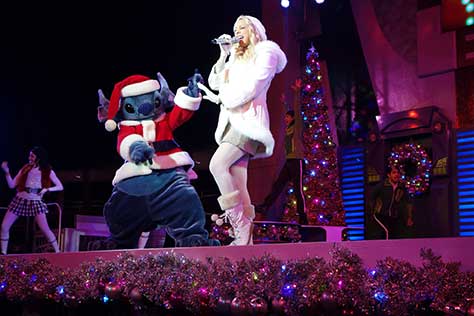 4.  Make sure the little ones get an afternoon nap.  
You feel like you can get them to soldier-on from 6:00am wake up to midnight, but you're wrong.  Your kids will become grumpy, demanding and even combative because they are tired!  As a matter of fact, you probably will too!  Don't try to squeeze out every dollar of your vacation, get some rest!.
 Don't waste your precious party time.
You only get 5 hours of actual party time (8 hours total), so don't waste that $15.00 per hour per person eating Table Service, riding things you can do anytime or waiting in line for cookies and hot cocoa.  Get in line for characters early!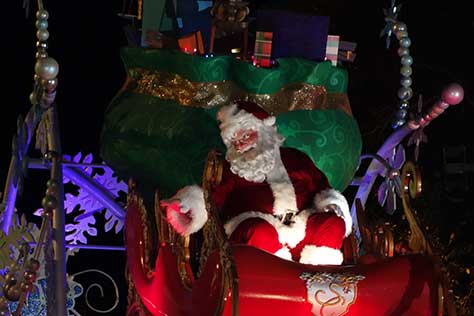 6.  Be prepared for cold weather!  
It's Florida, so you may feel safe with the weather forecast.  My daughter and I attended the final party near Christmas last year and we were FREEZING.  We had to purchase additional outer wear because it was so cold.  The forecast low was 50 degrees, but it felt like the frozen tundra.  Pack a coat in December, you might need it.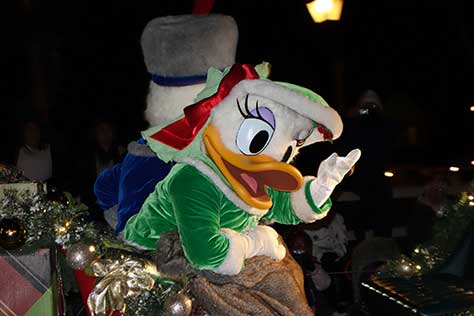 7.  Bring a poncho
It has rained on at least half the parties I've attended.  It's often an hour or less, so they continue with the party.  On rare occasions that both parades are cancelled, guest services may offer a refund or free park ticket.  Be prepared for the fall monsoons, it is hurricane season in Florida during the early parties.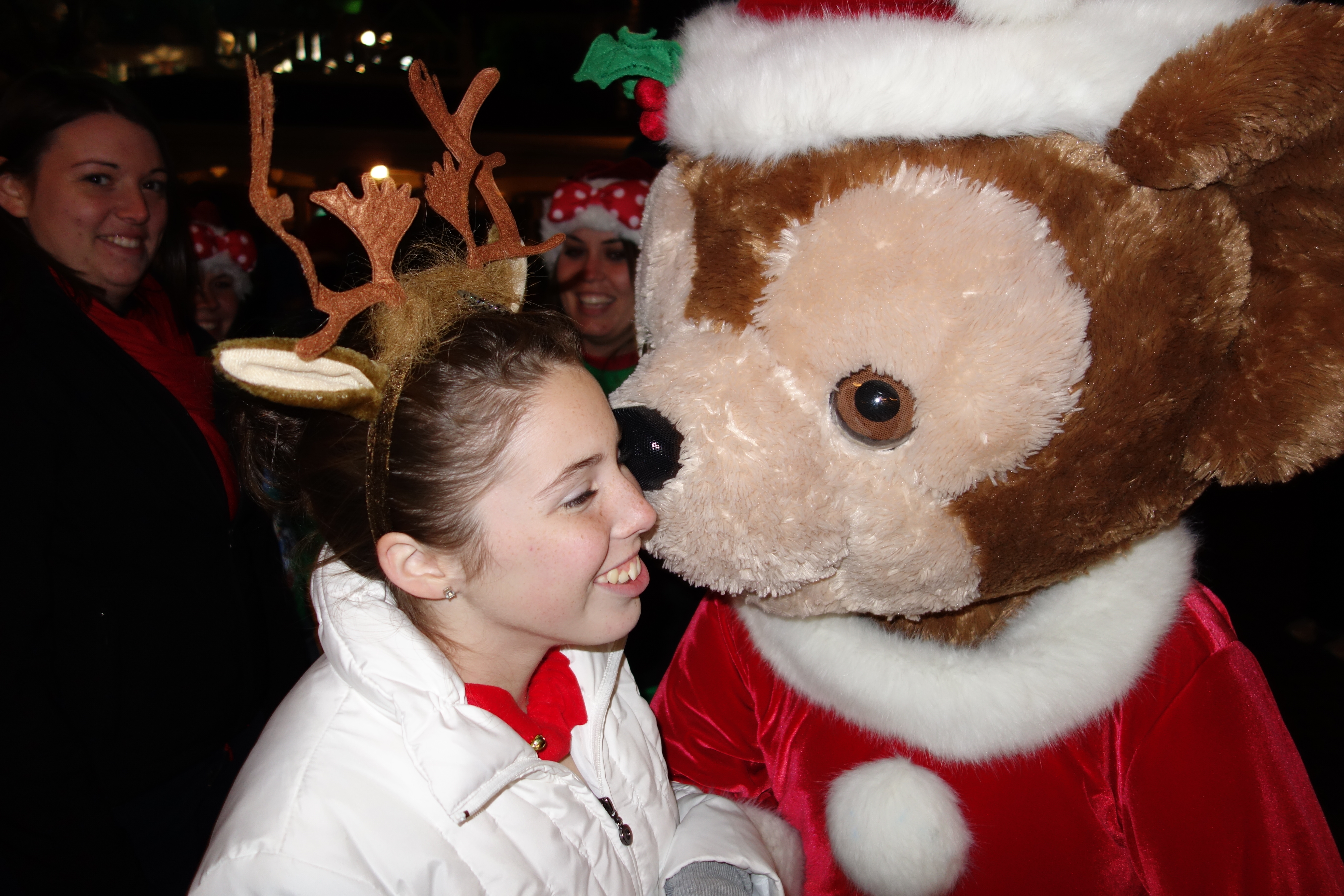 8.  Watch the parade and fireworks.
These are two of the best entertainment options at Walt Disney World.  I recommend seeing the SECOND parade because the crowds are lighter and view the fireworks between Casey's Corner and the Tip Board on Main Street for the best view.  The best spots always go early for these events.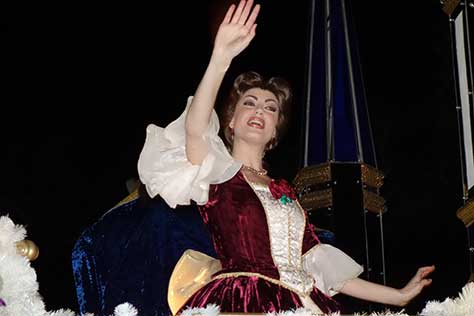 9.  Check out the Castle and Tomorrowland Shows
Both shows are well produced.  The Castle show presents a more traditional Christmas type show, while the Tomorrowland version is far more comedic.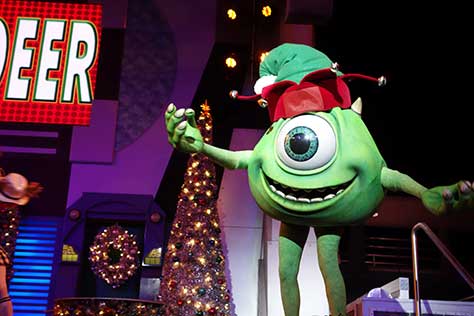 10.  Dance the night away with Disney characters.
There are two great dance parties that allow you to dance with some of your favorite characters.  They don't sign autographs, but they are a lot of fun and may even pose for a photo.
11.  Pick up your FREE collectible Sorcerers of the Magic Kingdom card!
Stop by the Main Street Fire Station as you enter the park wearing your party wristband and get your FREE Sorcerers of the Magic Kingdom card.  Here's what it looks like for 2016.
12.  Can I use Fastpass+ during the party?
You can reserve Fastpass+ from 4:00pm to 6:00pm using your party exclusive ticket, but there is NO Fastpass during the party and it really isn't needed as the rides have little or no line.  Only Seven Dwarfs Mine Train and Peter Pan's Flight will have much of a line.
13.  What kind of treats may I expect at the party?
There are a number of treat stations during the Christmas party that distribute complimentary hot cocoa, cookies, apple slices and apple juice to guest with party wristbands.