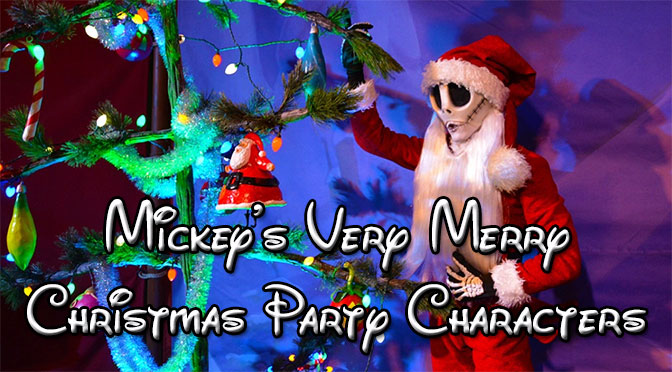 Mickey's Very Merry Christmas Party Guide links:
Mickey's Very Merry Christmas Party Characters
Updated 10/28/2018
It's important that your family makes a plan of the things they wish to experience during the party so they don't spend their time wandering around the park. When it comes to characters you should pick the ones you find have the greatest importance. To some people, meeting with the 7 Dwarves will rank high, while others may wish to see Captain Jack Sparrow and another family may want to visit with every Prince at the party. Know who you want to see and set a reasonable goal. It's not impossible to meet every character, but you won't have time for any other element of the party to attempt this.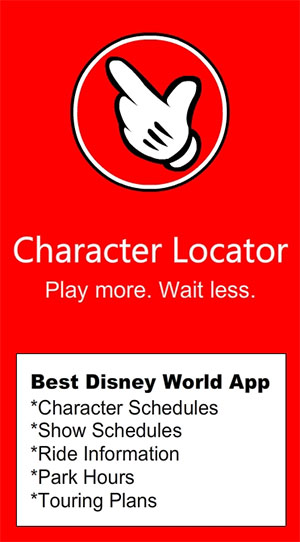 Moana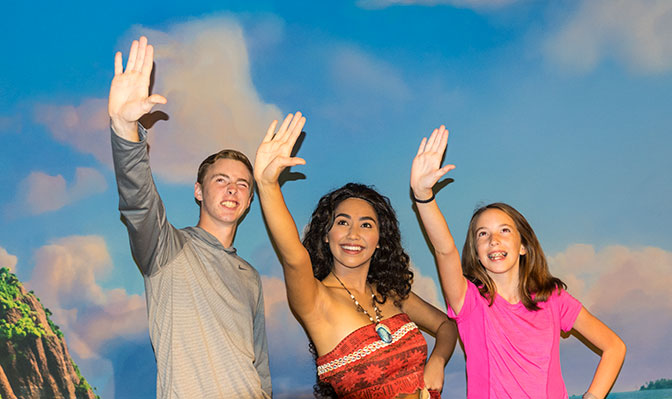 Moana made her Mickey's Very Merry Christmas Party debut in 2017.  She was super popular.
Nick Wilde and Judy Hopps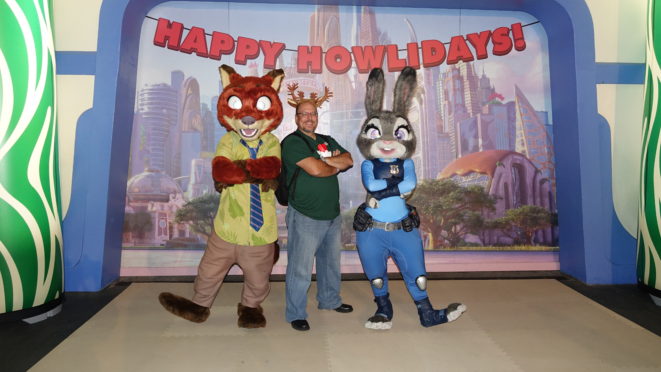 Nick and Judy, usually they have only appeared in dance party type events here in Florida.  I'm sure this meet will be VERY popular!  I'll be sure to include their schedule and touring plans on Character Locator!
Jack Skellington as "Sandy Claws"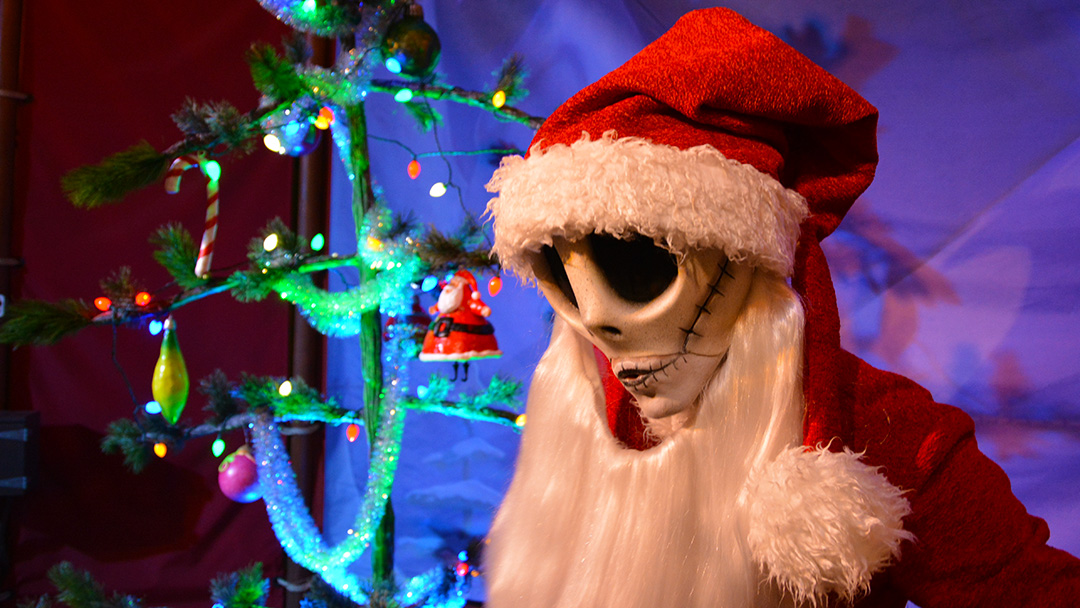 Jack Skellington appears as "Sandy Claws.  I expect this meet to be VERY popular and people will line up very early as detailed on Character Locator.
7 Dwarfs: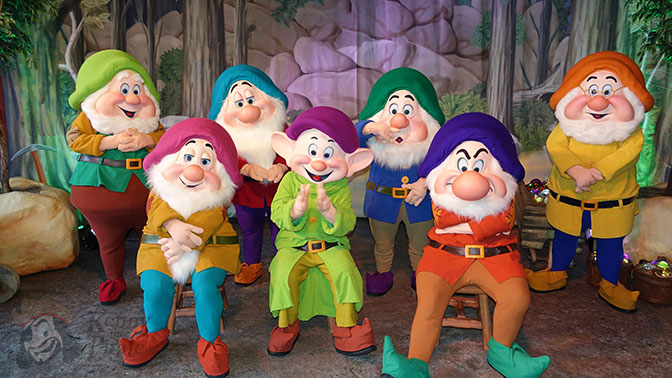 If you wish to meet the 7 Dwarves, (Snow White doesn't meet with them) you'll want to line up early as detailed on my Character Locator Touring Plans.  Why would I recommend spending all that time in line? Well, if you don't line up early, you'll still be in that line later and you'll miss precious party time. By lining up early, you'll have the full 5 hours to do the other things you wish during the actual party.
Santa Claus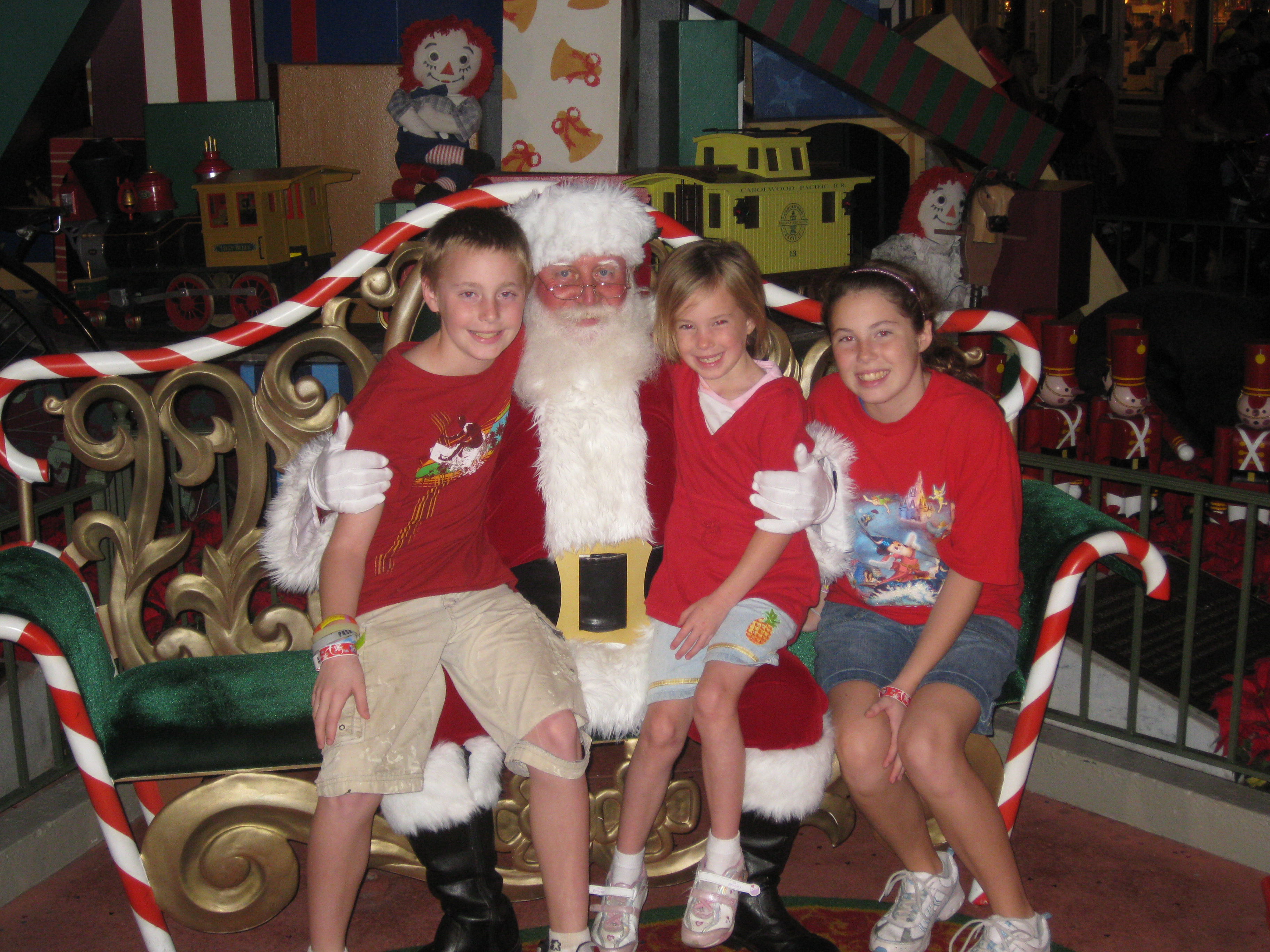 Santa creates very long lines.  However, you can meet him during the day at Hollywood Studios and Disney Springs beginning  Mid-November or in the Magic Kingdom during the day or in Epcot with Mrs. Claus after Thanksgiving and save yourself a lot of waiting at the party.
Princesses with their Princes:
Ariel with Prince Eric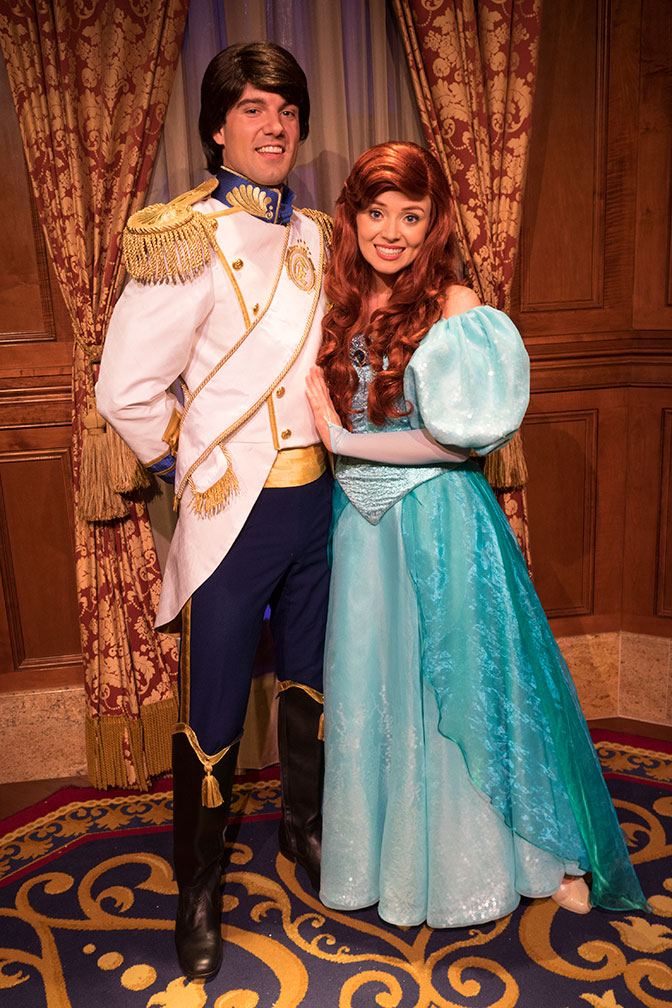 Princess Aurora and Prince Phillip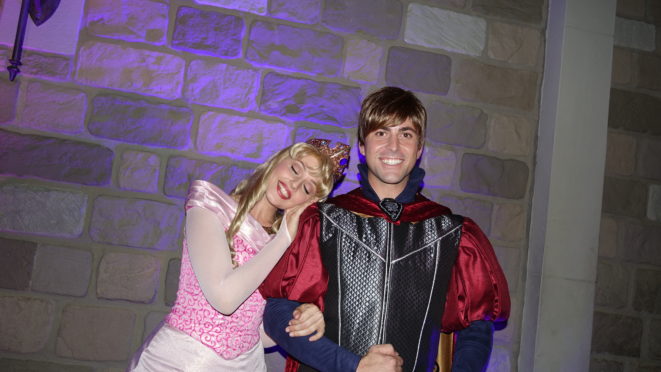 Snow White and her Prince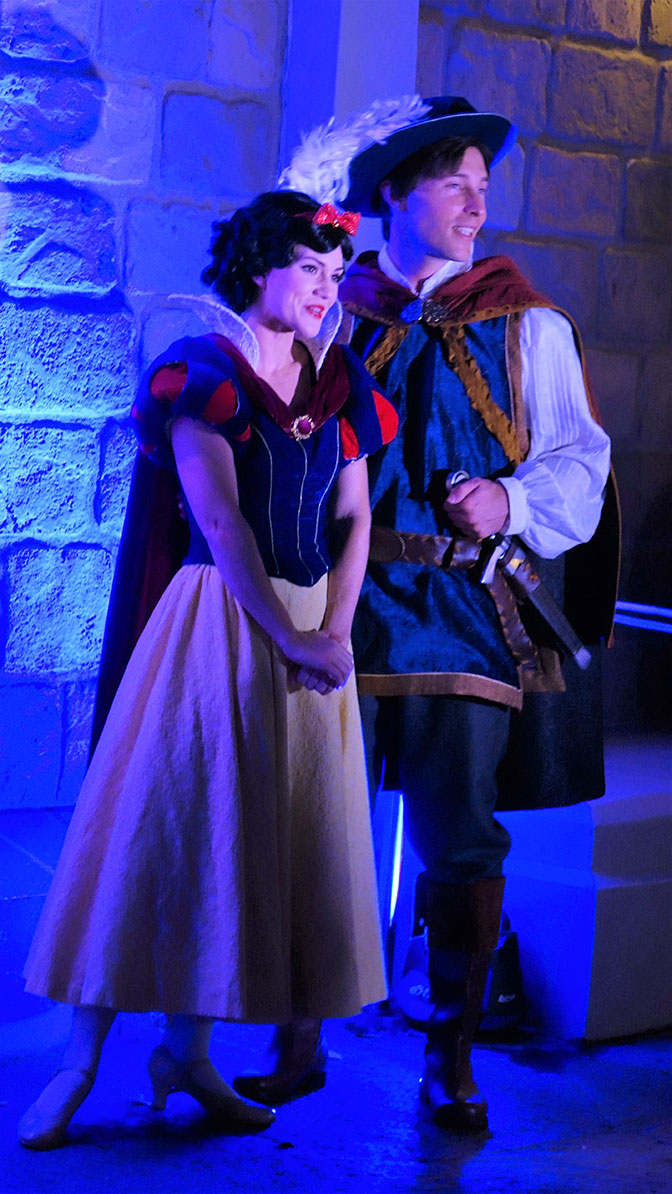 Cinderella and Prince Charming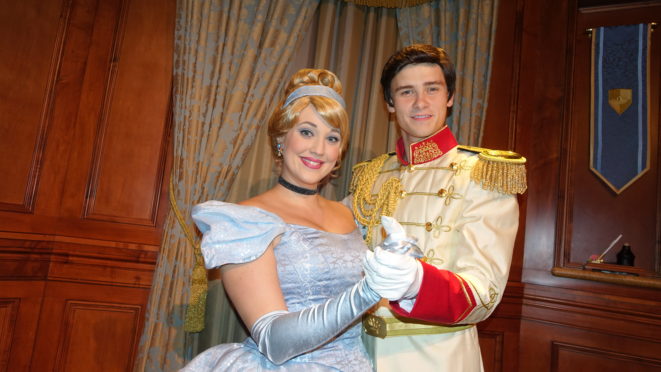 Princess Elena of Avalor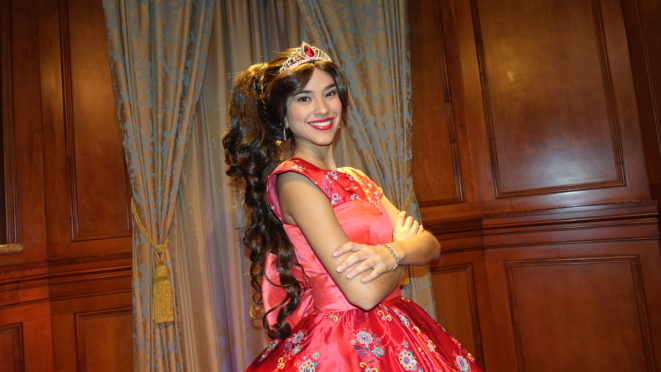 Princess Tiana and Prince Naveen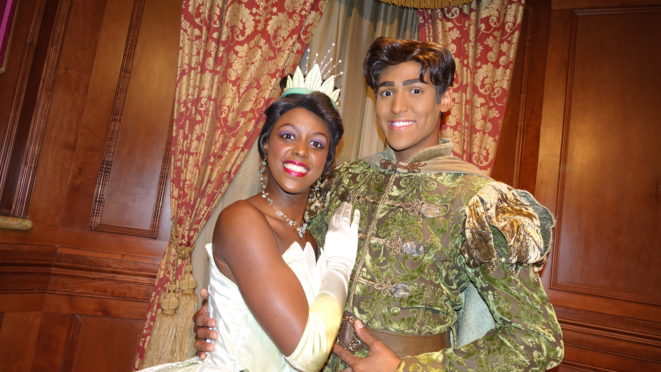 Rapunzel and Flynn Rider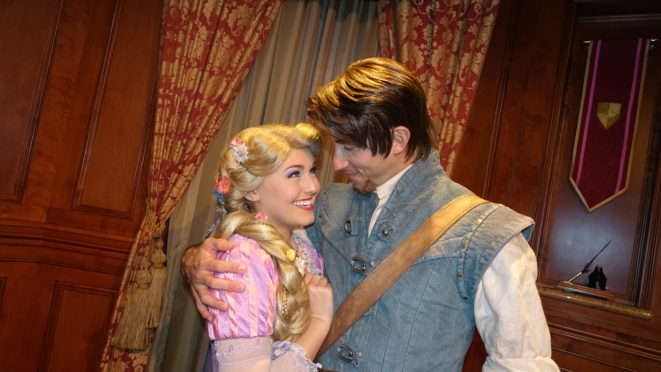 If the rare characters above aren't your highest priority, you may wish to line up for some of these Lords and Ladies early. Flynn Rider is VERY popular and VERY chatty, so even with all the Disney Magic, he still builds a long line. If you don't wish to arrive early, come back late for the shortest waits.

Captain Jack Sparrow: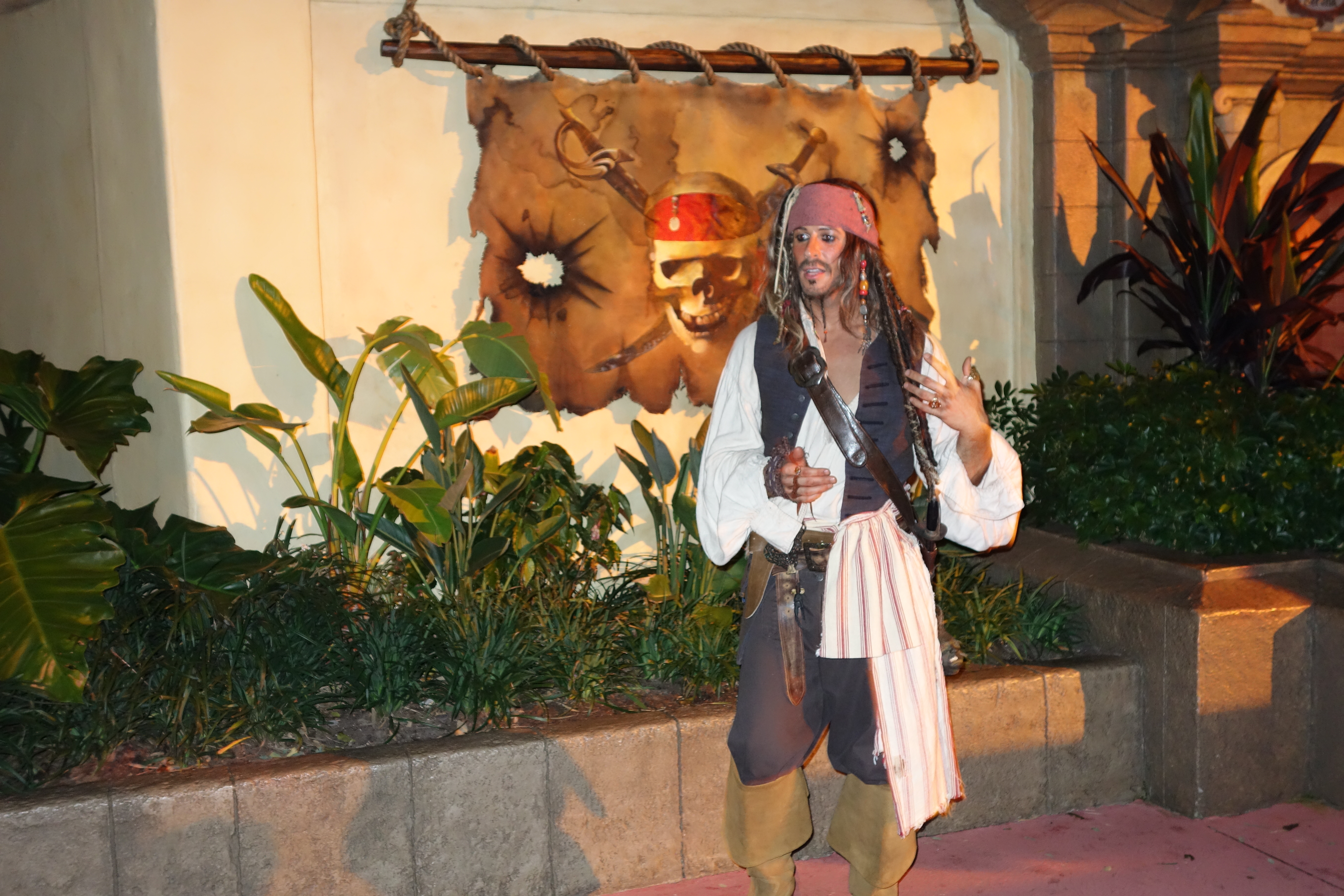 Captain Jack is popular, but not as much as he is during the Halloween Parties.  I guess people are looking for characters with holiday touches.
Aladdin & Abu, Jasmine & Genie
They will wear Christmas scarves.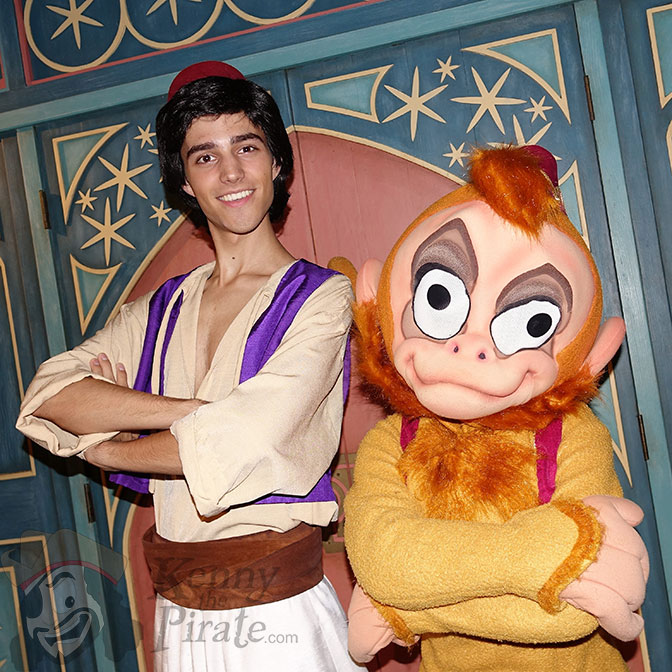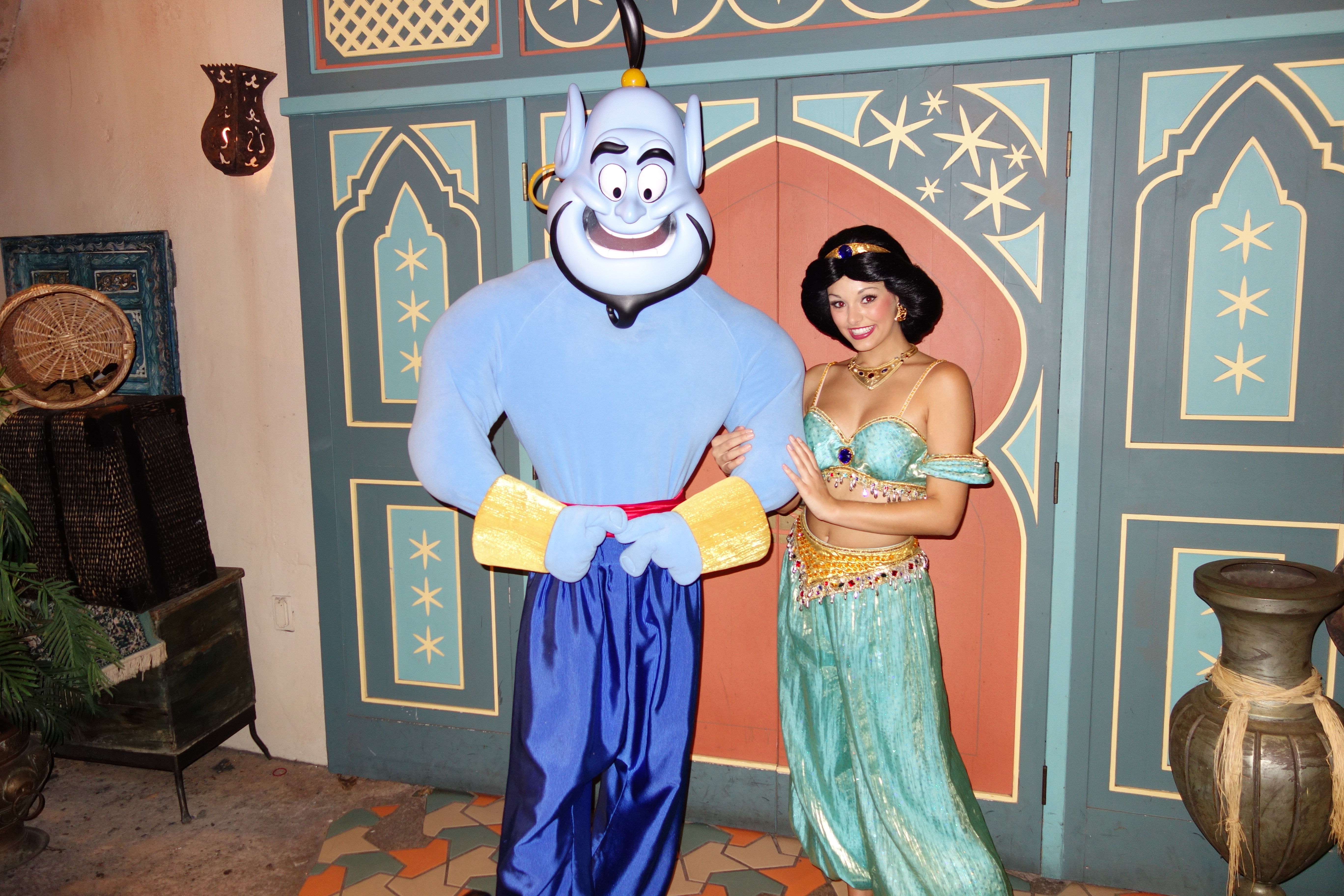 Aladdin was typically meeting with Abu and Jasmine with Genie. They offer specific set meet times that are found on Character Locator.
Minnie Mouse with Daisy Duck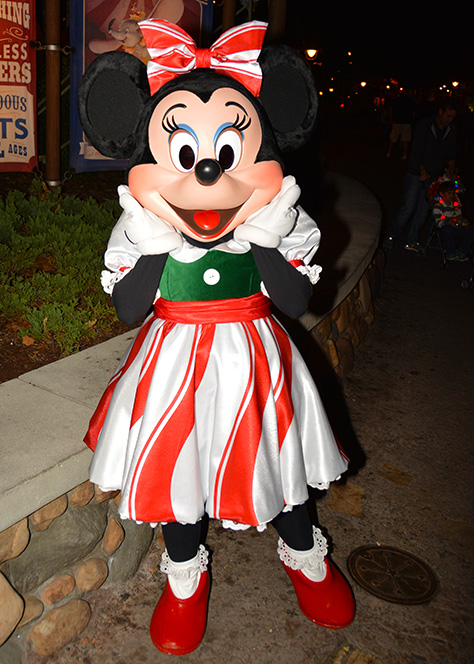 Minnie meets with Daisy Duck
Donald & Scrooge McDuck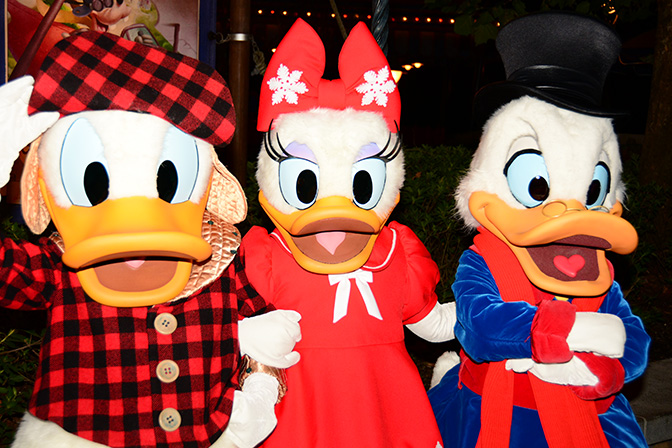 Scrooge McDuck and Donald Duck meet together
Santa Goofy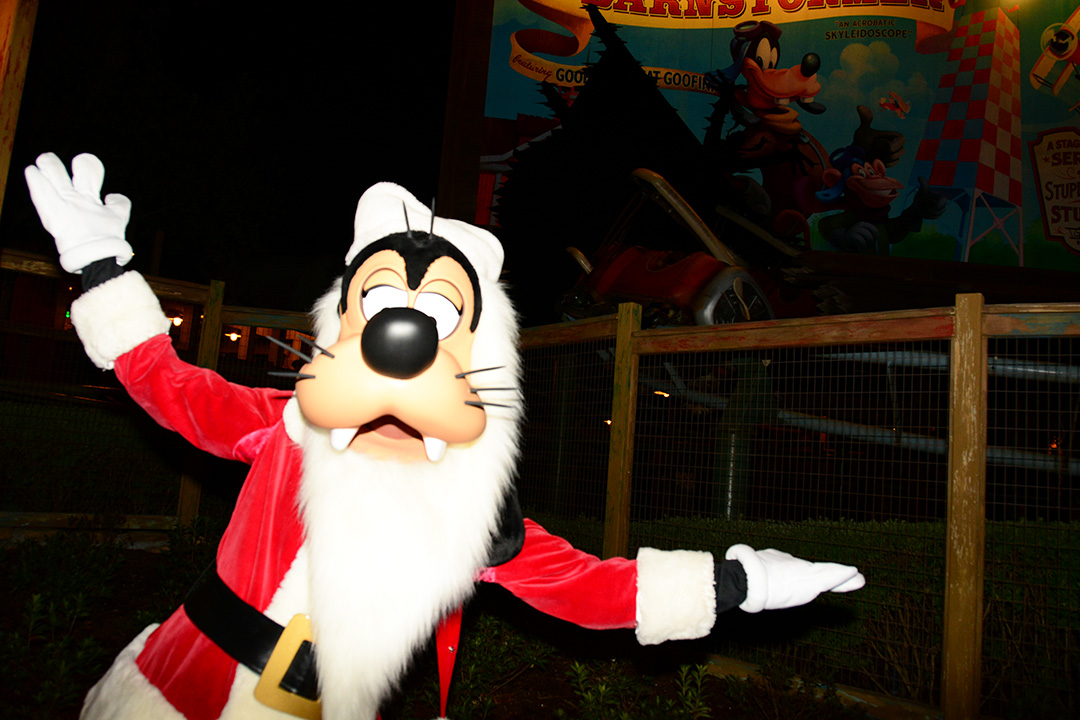 Goofy is located beside the Barnstormer Goofy attraction and his waits are lowest late in the party.  You can also meet Santa Goofy in Animal Kingdom.
Winnie the Pooh, Eeyore, Tigger and Piglet
The party has all four of the Pooh characters together in one meet. Each are wearing a festive scarf .  They typically have a 30 minute wait and often see their line cut before they even arrive for the next set. Be sure to check Character Locator for their full schedule!
Mickey Mouse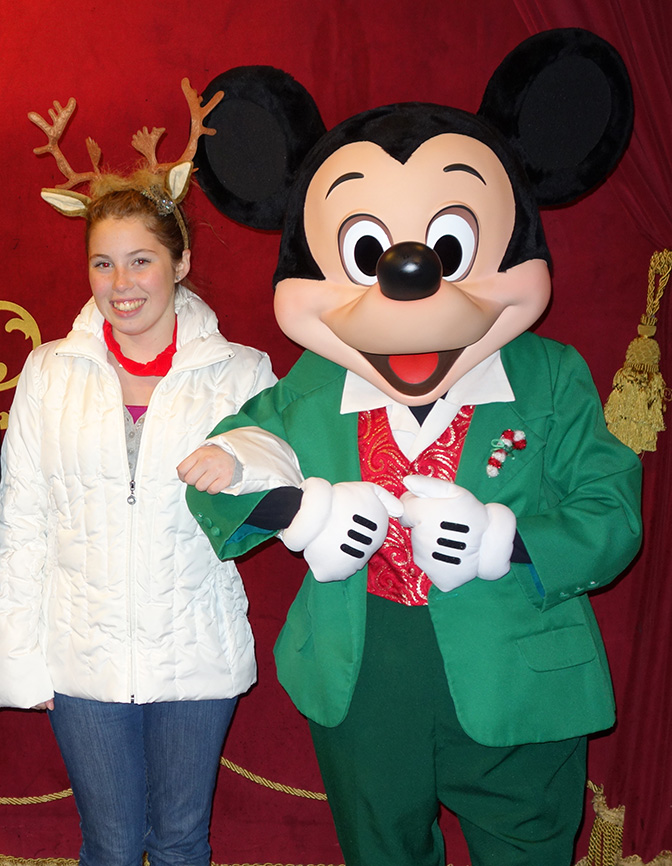 Mickey meets in his normal location, but changes over to special Christmas attire promptly at 7pm for party guests only.
Mary Poppins and Bert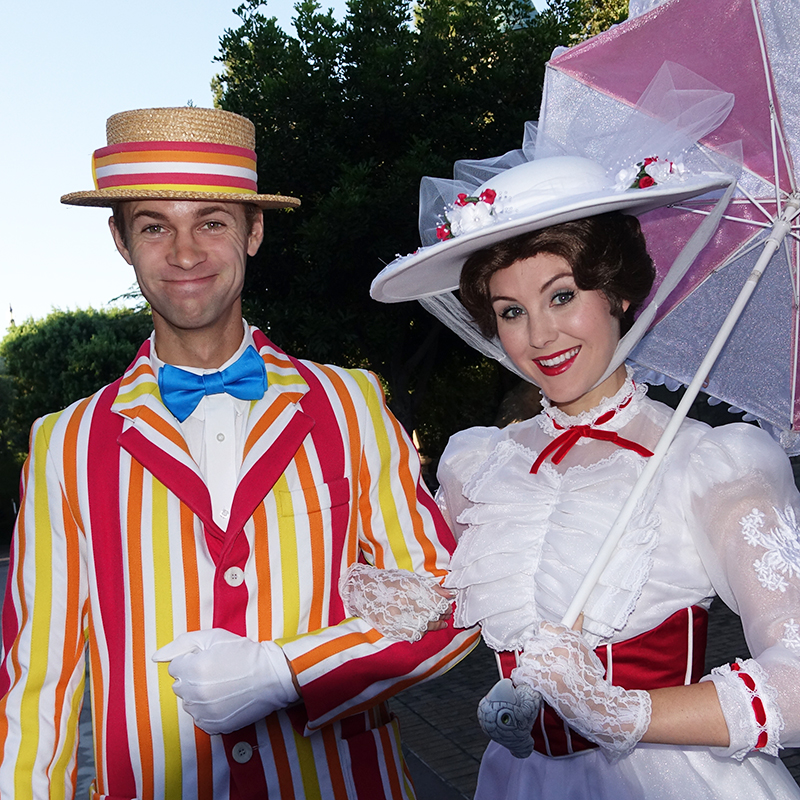 Dance Party
There's really no reason to arrive early for a Dance Party.  Reindeer, Polar Bears and Elves are your host at Cosmic Ray's.  Also, new for this year will be the Disney Junior Jingle Jam.  They no longer pose for photos or sign autographs, they are just there to dance with you.  You might grab a selfie or two though.
Country Bears
They also meet during the day in the Magic Kingdom, but do wear scarves for the party.
VISIT DURING THE DAY CHARACTERS
It's my opinion that I don't waste my precious and expensive party time visiting characters that I could easily see during the day in the same costuming. Perhaps you only have one day at Walt Disney World or you aren't planning to be in the Magic Kingdom any mornings, in those cases it would make sense to visit these characters if they are important to you. Those who meet in the exact same costume during the day include:
Belle in Epcot
Peter Pan
Country Bears
Build your Touring Plan with Character Locator today!