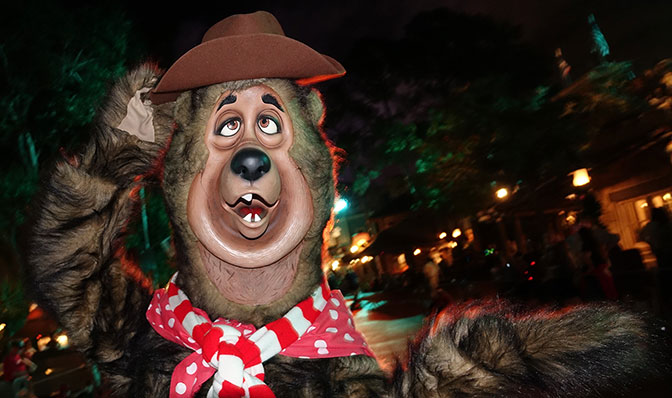 On Monday night I visited the first Mickey's Very Merry Christmas Party of the year.  Here's my thoughts on what I experienced that night including some nice photos, witty commentary and helpful thoughts.
As you enter the Magic Kingdom for party, you'll see the advertisement for the Very Merry parties on the left and right.  It is a "hard ticket" event, meaning it requires an extra cost for admission that is separate from your day ticket.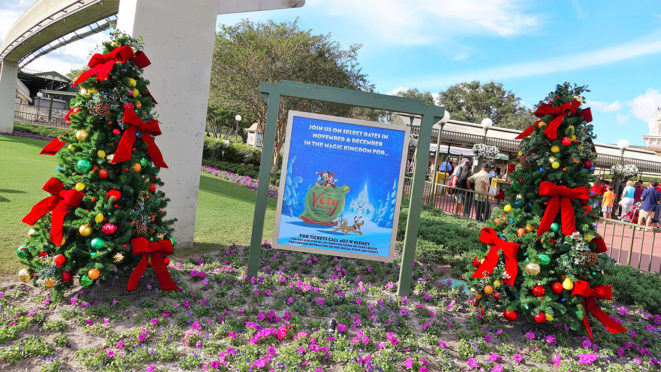 As I entered Town Square I noticed the Dapper Dans coming on stage right after the Festival of Fantasy parade.  The are now dressed each day in their holiday finest.  I had hoped to hear a Christmas song, but they sang "Right down the middle of Street."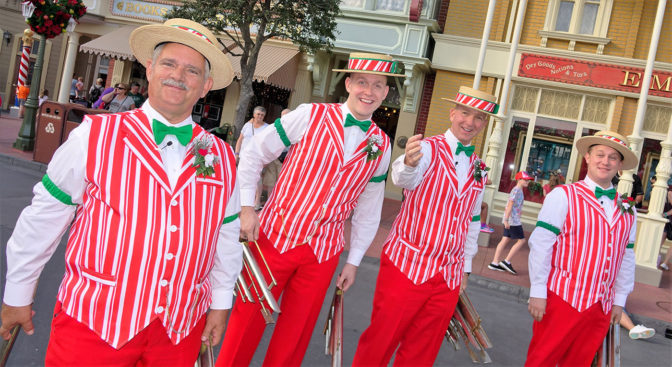 The massive Christmas tree was erected earlier than normal because the Magic Kingdom is only filming the stage show portions of the upcoming Christmas shows.  Disneyland is filming all parade portions.  I guess it makes sense to do it that way, but people really loved the parade parts because they could see new characters that wouldn't appear otherwise.  I'd expect the Disneyland filming to offer Moana for the first appearance for example.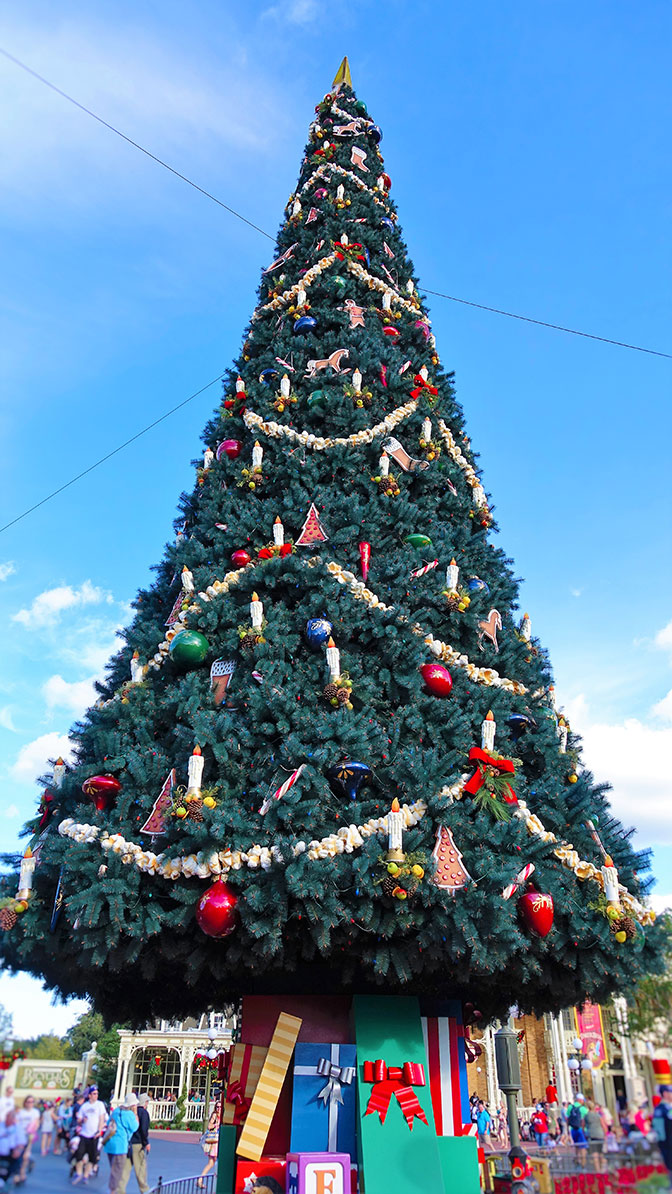 On my previous visit where I looked into the Magic Kingdom Christmas decorations, these arches weren't yet installed.  It seems that it takes 3 nights to get Main Street fully prepped for the holiday season.  It's really beautiful and festive and especially nice at night.  You'll see some of those photos at the end of the post!  Given the choice, I prefer Disneyland's decoration for the season because they decorate almost all of the park vs one land, but WDW does have all the parks and resorts to do as well.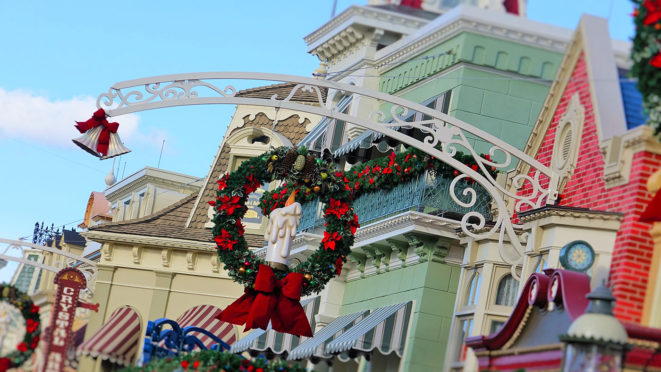 Because I used my Annual Pass to enter the Christmas party, I made my way over to the Buzz Lightyear Fastpass+ kiosk area to get my Very Merry wristband.  It's a simple process where they tapped my MagicBand and sent me on to Gary to get my wristband on my right wrist.  If you're already in the party, you can visit Tortuga Tavern across from Pirates of the Caribbean, Philharmagic or Buzz Lightyear to get your mandatory wristband.  At 7PM the Cast Members begin to politely guide you toward the exit if you don't have it.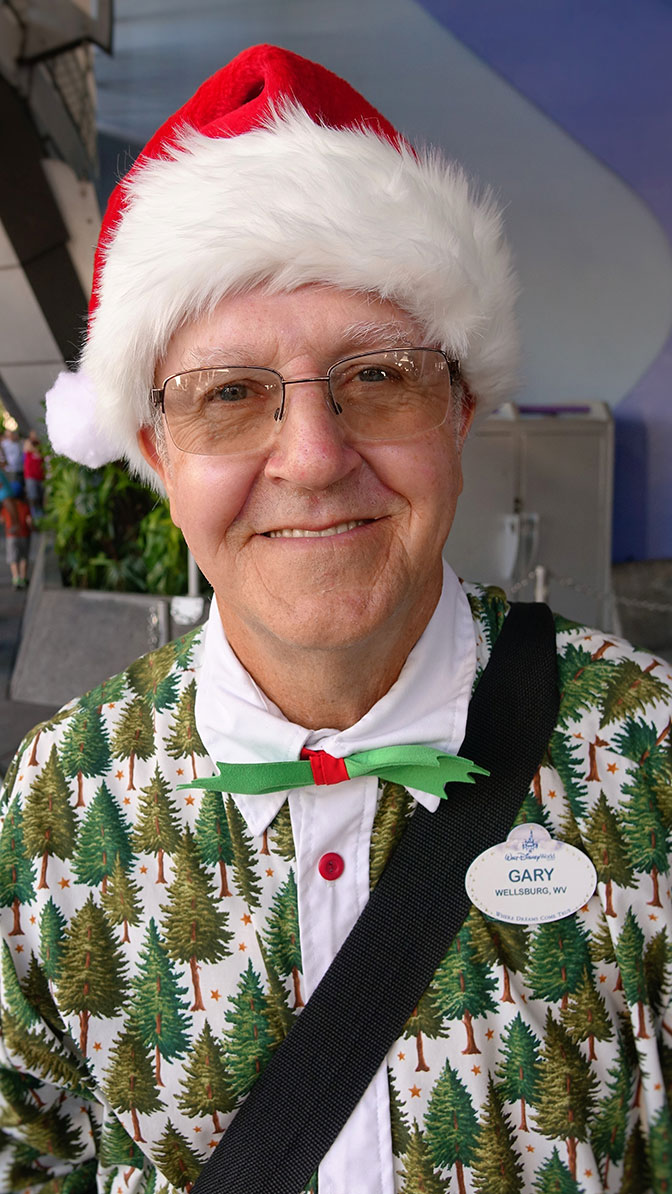 My expectation was to see Jack Skellington dressed as "Sandy Claws" before the party even began.  He and Sally came out early for each Halloween Party and I, as well as 150 other people, thought it would happen for the Christmas Party.  Well, we waited 2.5 hours for him to show up at 6:30pm.  The people who arrived at 7pm waited until 9:30pm, so at least we still had the entire party.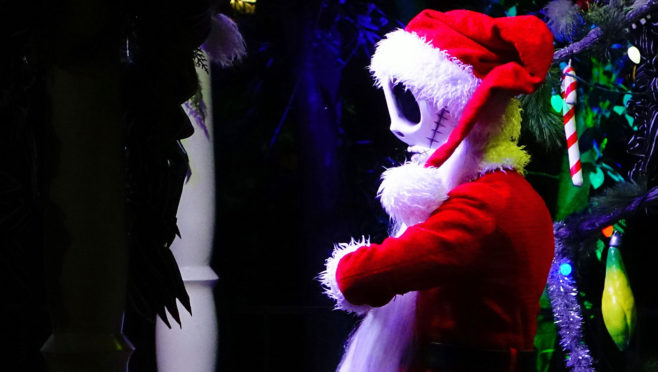 While we waited in line the guests were humored by the fact that the team was having a difficult time setting up the queue line.  Everyone said, "Didn't they just do this last week?"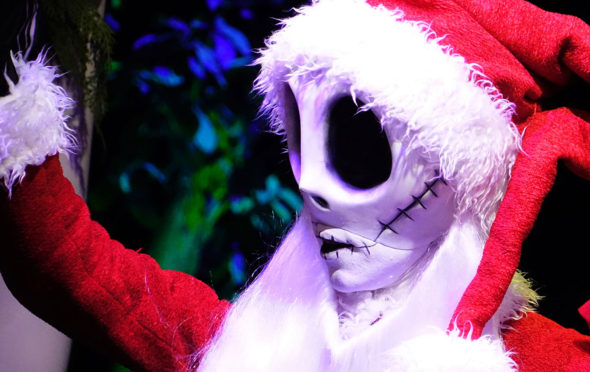 A family in front of me asked if the child could sit on Sandy Claws lap and take a pic.  Nice job hiding your face for me kid!  Now I don't have to blur it out.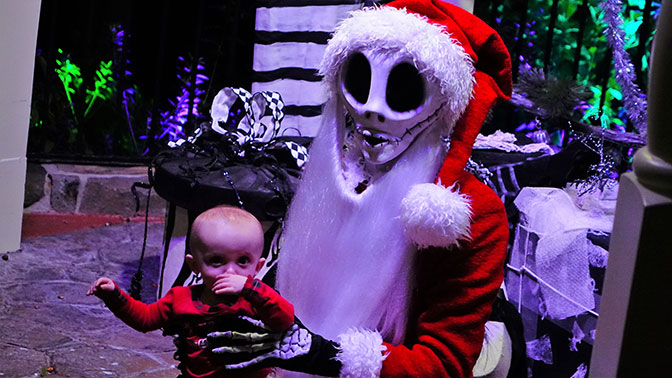 By not offering the highest demand characters super early, like they did for the Halloween Party, that threw off a lot of people's plans for the evening, but I was still able to accomplish a great deal.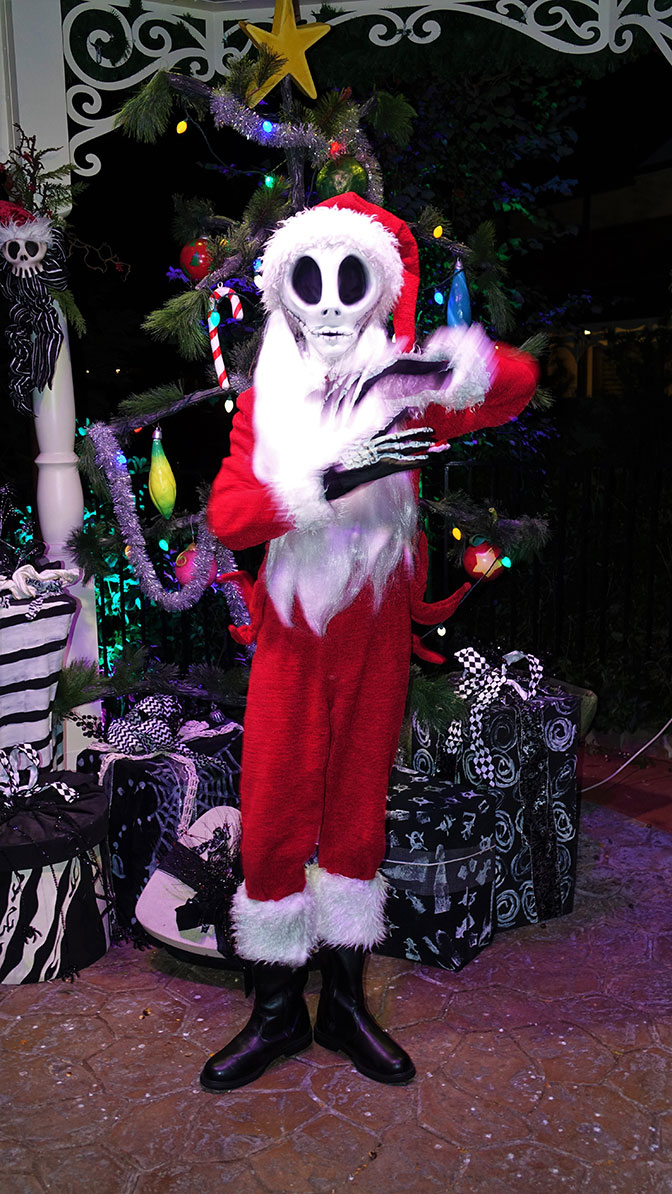 Say "Spiders and Snakes!"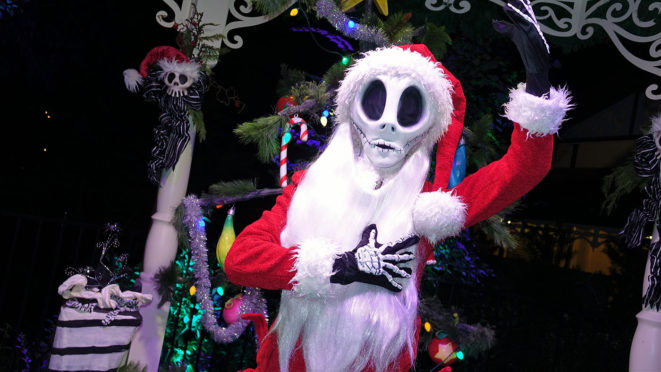 Continue on to PAGE 2 below!